EntraPASS Inmate Meal Tracking System
Submitted to:
Federal Correctional Institute
FCI Oxford, Oxford WI
Food Service Department
Submitted by:
Patrick McAllister
www.TURNSTILES.us, Inc.
September 2022
www.TURNSTILES.us is a professional organization dealing with the physical and electronic securing of building entrances with Turnstiles, Mantraps, EntraPASS Access Control Hardware, and Software since 1989. We are a U.S. Federal Government Contract Holder (GS 07F 9239S) and are registered with the U.S. Federal Government System for Award Management (#181428611).
Our Inmate Meal Tracking Systems are repeatedly proven effective and are being utilized at numerous government facilities. TURNSTILES.us is honored to present our security solutions to the BOP and FCI Oxford. Please find photos and project information below. 
EntraPASS Global Edition Meal Tracking System
The EntraPASS Meal Tracking System (MTS) is designed for facilities with  cafeterias to help manage their food line service. MTS combines the latest hardware and software technologies to provide an effective tracked-per-entry food line. This core system can be scaled to meet all of your food service management needs.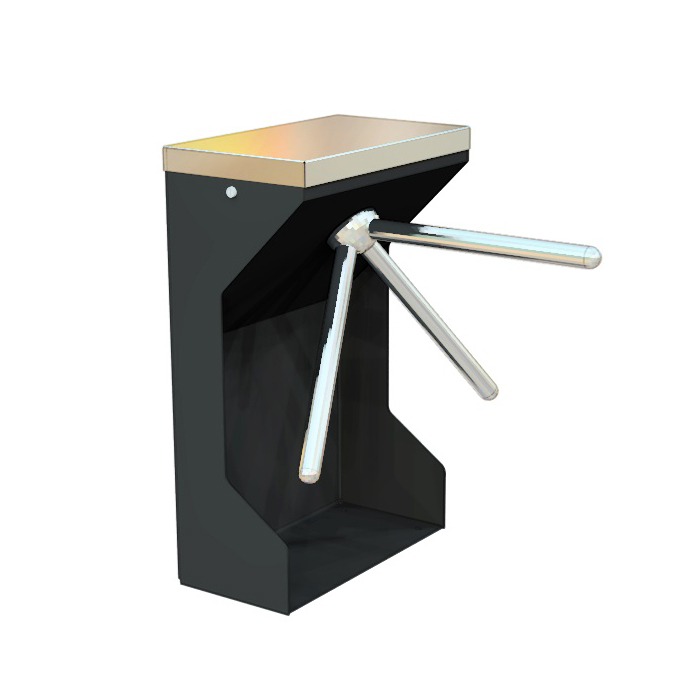 Outlaw Tripod Turnstile
HEAD END
(1) EntraPASS Global Server Computer Food Admin Office
(2) Inmate Photo Display Monitor Above Turnstiles
(1) EntraPASS Intake Computer Monitor
EQUIPMENT
*Turnstiles with Door Controllers
(2) Stainless Steel Super Wide Tripod Turnstiles
      – 41″ Waist High ADA Compliant
(2) BC-301 Barcode Reader
(1) KT-400 Door Controller
(1) Battery Backup and Power Supply for Door Controller
(2) Relay, Base and Snaptrack
(2) Horn Strobes
(1) Wiring Package
SERVICE
Factory Programming
Remote Desktop Support
Equipment Details and Dimensions
Wiring Diagram
Shipping and Crating
(2) Factory Installers
(6) Days of Field Labor
(2) Days of Travel
Electric and Conduit Supplied to Base of Equipment by Others
The Meal Tracking System setup includes a server with EntraPASS Software in the Food Service Administrator's office or another secure location. The database is loaded to this server, along with any reporting functions the facility requires. Additional computers can be set up for new user intake into the system or for other Administrators.
Inmate information is linked to a numbered card (or other ID method) which will be their meal card. At the beginning of each food line to be monitored, a scanner is installed and connected to a turnstile. As the identification is scanned, data is transmitted to the server.
If the visitor has been through the line already during that mealtime, the turnstile stays locked and passage is denied. If this is their first visit during that mealtime, access is granted. Additional options include temporary cards or tickets that may be issued to guests. Pay-per-ticket kiosks can also be installed at the front for anyone to purchase a meal ticket and enter the line.
"I worked first hand with this system through the installation and three years of daily use while I was stationed at the Manchester Prison. Loved it, very user friendly, I believe it paid for itself in a year. The info you sent is perfect it shows exactly what I need them to see. Hope to talk to you again soon."
"I would say money well spent couldn't be more pleased. Of course the inmates hate it but I love it!! It has cut our food cost down dramatically and I've even had to scale the recipes back so yeah great system dear!"
"The food service administrator reports he's already seeing an improvement in the amount of food he's having to prepare for the noon meal. The system will pay for itself sooner than expected. I think we're making 200 fewer meals per day at lunch."