Description
Clover Point Of Sale is a next-generation control system that radically simplifies your business, helping you track inventory, gain customer insight, and accept payments with ease. Devices are fast, personal, secure – and work seamlessly together. They let you conveniently process simple payments or have access to a full suite of Clover POS payment processing solutions – with a swipe, EMV chip, and contactless payments. Whether you want just a basic terminal, or all the bells and whistles, Clover POS gives you all the options. You can add more components and capabilities with a wide selection of apps to choose from. Never has a POS system been so customizable so easily. Expand at any time.
FEATURES of Clover POS
Select the devices that suit your needs
Compact, All-In-One Point Of Sale POS Station
Comes pre-loaded with 20 apps for your business, with hundreds more available
Perfect for Cashier Sales Stations, Restaurants, Retail, Service-Based Businesses
Contactless payment options – convenient for all users
Accepts payment easily by mobile phone, Apple watch, or Swipe/Tap/Chip Card
Powerful Clover POS Software/App syncs live data across devices
Cash Drawer with Lock & Key: The drawer finish is white with a brushed aluminum face,
it weighs 14.4 lbs, and runs on a single power cord input. Countertop Space: 16.5 x 16.5 x 4.3 inches.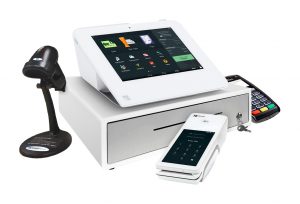 Above: Mini Package with Clover Mini, Clover Flex,
Handheld Barcode Reader, Cash Drawer, and PIN Debit Reader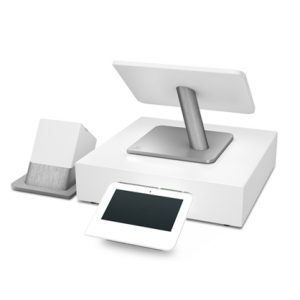 Above: Station Pro Package with Clover Station, Clover Mini, 
Cash Drawer, and High-Speed Thermal Printer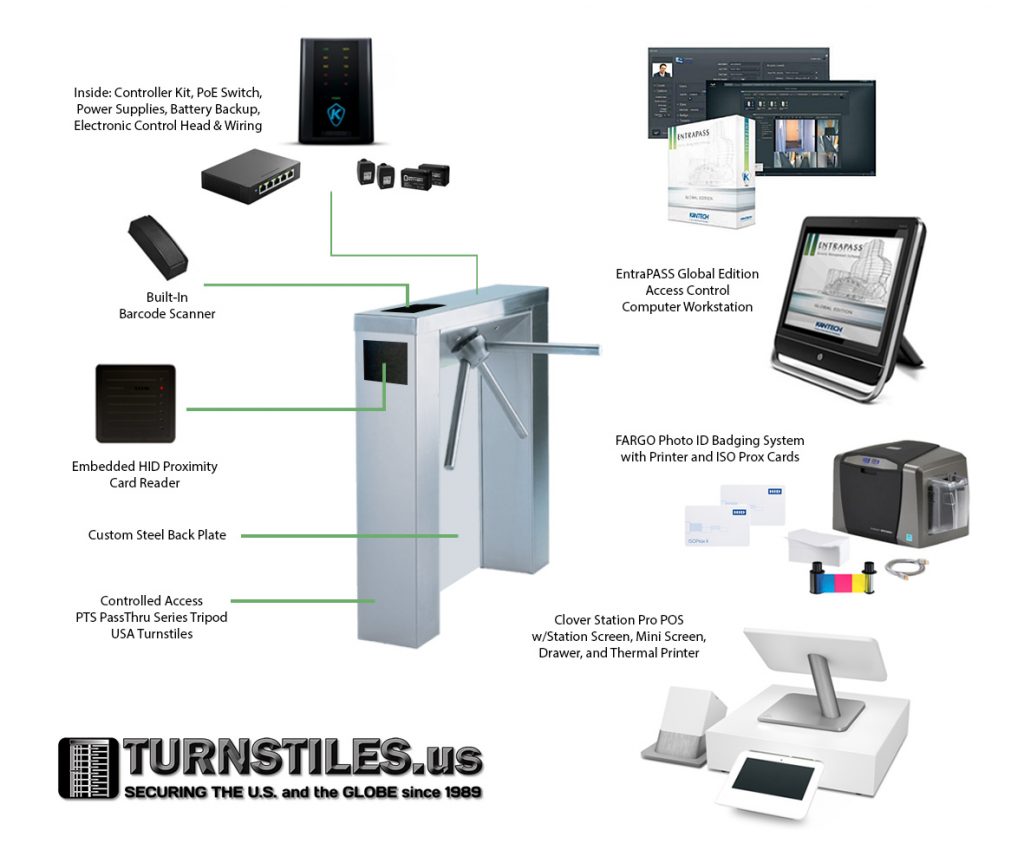 Above: Complete Entrance Management Solutions from TURNSTILES.us
www.TURNSTILES.us is a one-stop-shop offering a wide selection of Turnstiles, EntraPASS Access Control Systems, Time and Attendance Tracking, Clover POS Devices, Programming/Integration, AutoCAD 2D Point-to-Point Schematics, 3D Concept Renderings, Barcode Readers, Proximity Card Readers, Biometric Readers, and more including COVID-19 Protection Products.
*Please Note Shipping Additional.