Description
This kit simplifies the process of implementing access control security in your facility. Choose from a variety of Controlled Access turnstiles and accessories to complete your system.
This package contains the following product options:

Product Links:
Popular bundle: CVX021 Kit with 4 Readers, 4 EnCase Fiberglass Boxes, Full Height HS427 Single Turnstile, Full Height HS336 ADA Gate, EntraPASS Global Workstation, KT400 Door Controller Kit, and Audio/Video Intercom with 2 Door Stations.
TURNSTILES.us INCLUDES
Programming and Video Systems Integration with selected options from Turnstiles.us and EntraPASS.us
1 Year of Telephone and Scheduled Remote Desktop Support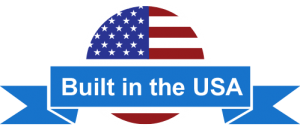 *Please note freight is additional.