Description
Speed gate is designed with a super-fast, slim, and artistic style to provide access control at places with elegant architecture
The body is made of brushed stainless steel and the arm is transparent Plexiglas/acrylic.
The housing is specially designed only to 120mm.
The material is equipped with LED light which shows the current working mode (open/close) on the top cover.
The system is with a quick open and close rate (0.2S) and 50 persons/minute throughput.
It has 6 pairs of infrared sensors to ensure the security of passage at high throughput.
It can integrate with different third-party access controllers or (e.g.: RFID card reader, biometric reader device, and counter).
FEATURES
The whole system runs smoothly, low noise, no mechanical impact
Single directional or Bi-directional is selectable
Automatic reset function: turnstile arm will lock automatically within 5s (can be setting) if passenger delays to enter
Anti-tailing function: only one person passes at a time
When power is off, an emergency fail-open setting ensures arms will rotate freely
LED indicator (red × means no entry; green → means entry)
Easy to install and maintain
VIDEO DEMO
DIMENSIONS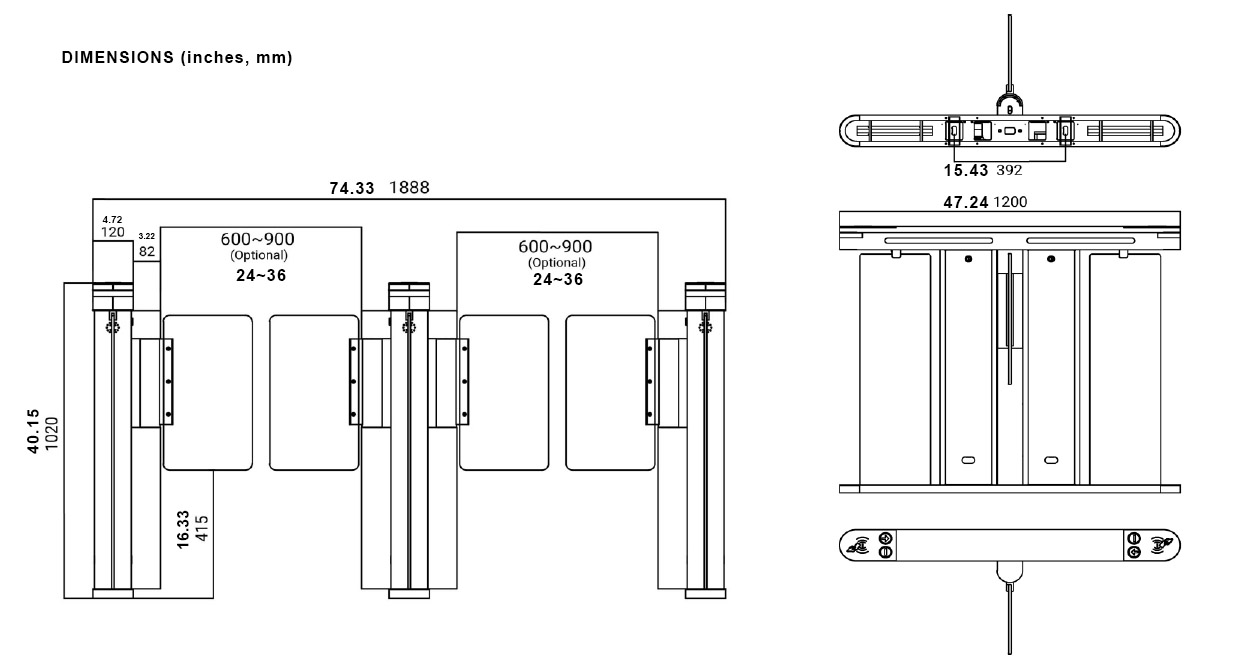 SPECIFICATIONS
| | |
| --- | --- |
| Model No. | TUSDS7200 |
| Vendor | TURNSTILES.us |
| Framework Material | 304 Full Stainless Steel |
| Arm Material | Plexiglass-transparency |
| Dimension | 1200 * 120 * 1020mm / 47.24 * 40.15 * 4.72 in |
| Weight | 80kg / 176 lbs per module |
| Passage Width | 600-900mm / 24-36in (One passage) |
| Passing Direction | Single directional OR Bi-directional |
| MCBF | 15 million |
| Power Supply | AC220V/110V, 50/60Hz |
| Operation Voltage | 24V DC |
| Power Consumption | 40W |
| Operation Temperature | -15 °C – 60 °C |
| Operation Humidity | 0 ~ 95% (won't freeze) |
| Working Environment | Indoor / Outdoor |
| Flow Rate | 45-55 people per minute |
| LED Indicator | Yes |
| Infrared Sensor | 6 pairs (standard) |
| Emergency | Gates swing freely during power failure |
| Communication | Dry contact, Relay signal, RS485 |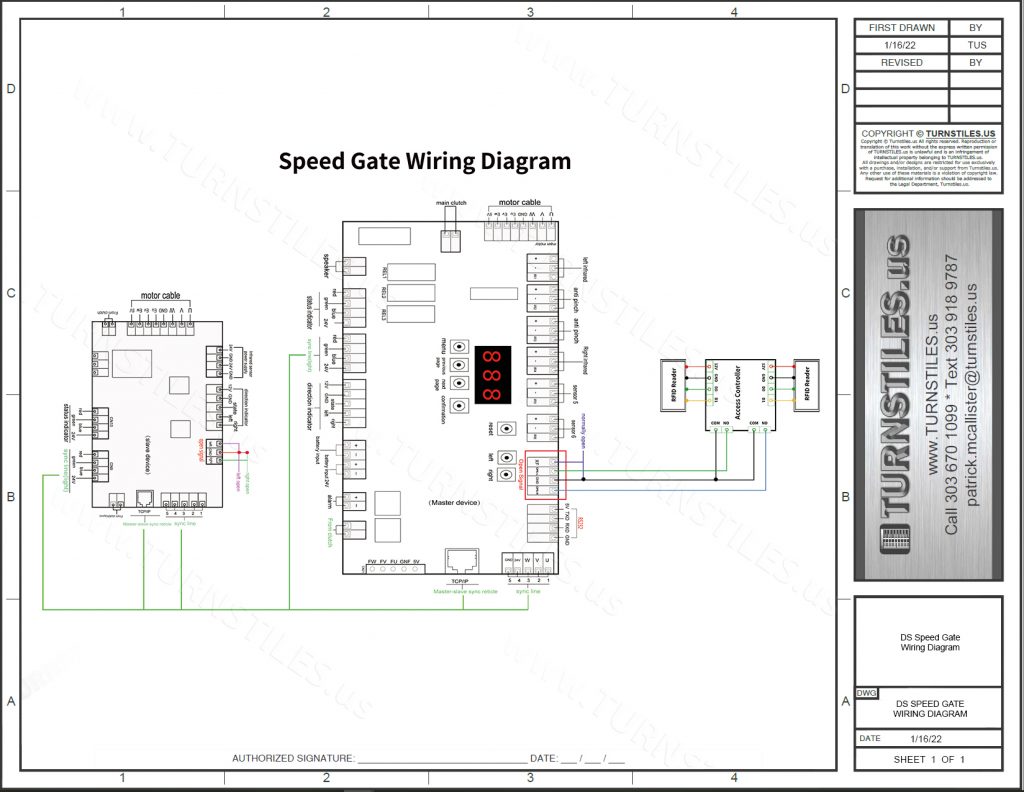 INSTALLATION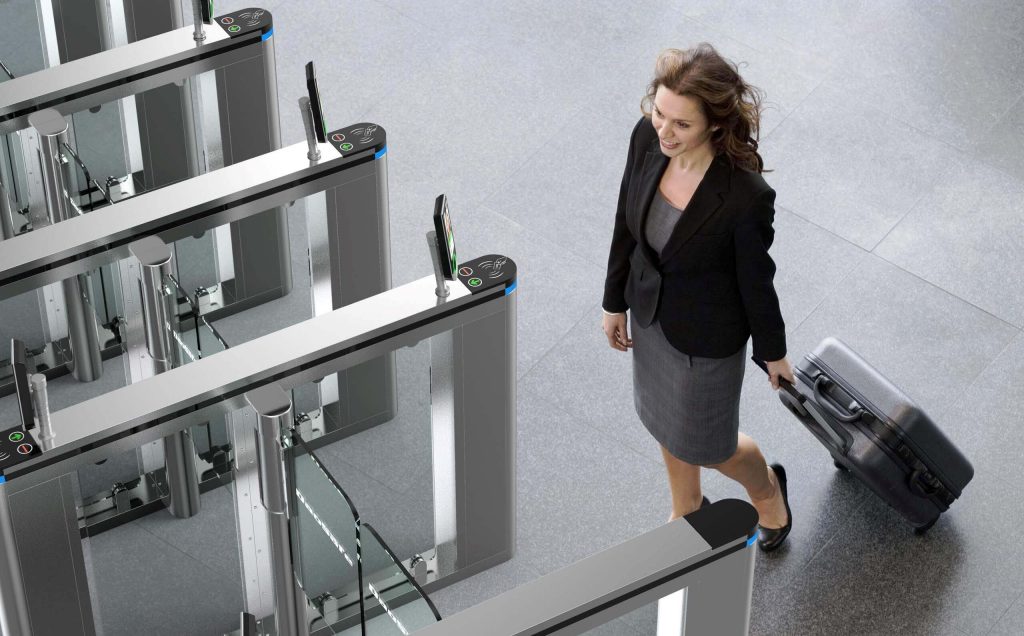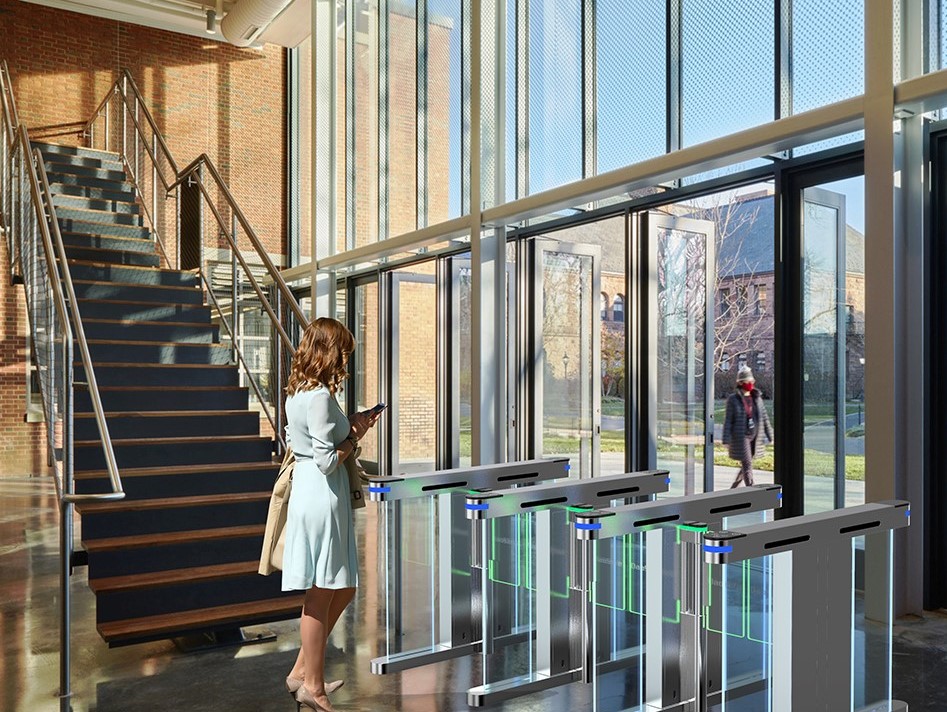 Contact TURNSTILES.us for a delivery quote and freight information.
See our Turnstile Installation Portfolio