Description
The OPSG Pedestrian Swing Gate provides a sleek and modern option for gate security. This beautiful gate is designed to control pedestrians entering or exiting restricted areas in low-security applications, usually under surveillance. Automated operation is possible in either one-way or two-way bi-directional mode. The Swing Gate is perfect for both ADA use as well as deliveries. Priced per gate.
STANDARD FEATURES for the OPSG
Glass Swing Gate
ADA Compliant Handicap Accessible
120 VAC
Standard finish: brushed stainless steel
Programmable to open One-Way or Two-Way Bidirectional Mode
Exceeds 10 million opening and closing cycles
OPTIONAL FEATURES
Climb-over detection
Custom branding on glass
Custom finish
Infinity Access Control Software
EntraPASS Global Access Control Software (Enterprise)
Remote Lane Controller Push-Button
Brake System
Choose a single gate, or put two gates in a double-door configuration
SPECIFICATIONS
| | | |
| --- | --- | --- |
| OPSG | Standard Inch | Standard MM |
| Lane Width Standard | 28 | 711 |
| Lane Width ADA | 36 | 914 |
| Pedestal Height | 38 | 965 |
| Pedestal Width | 6.26 | 159 |
*Pedestal Height may vary due to custom top material and technology installed
DRAWING & DIMENSIONS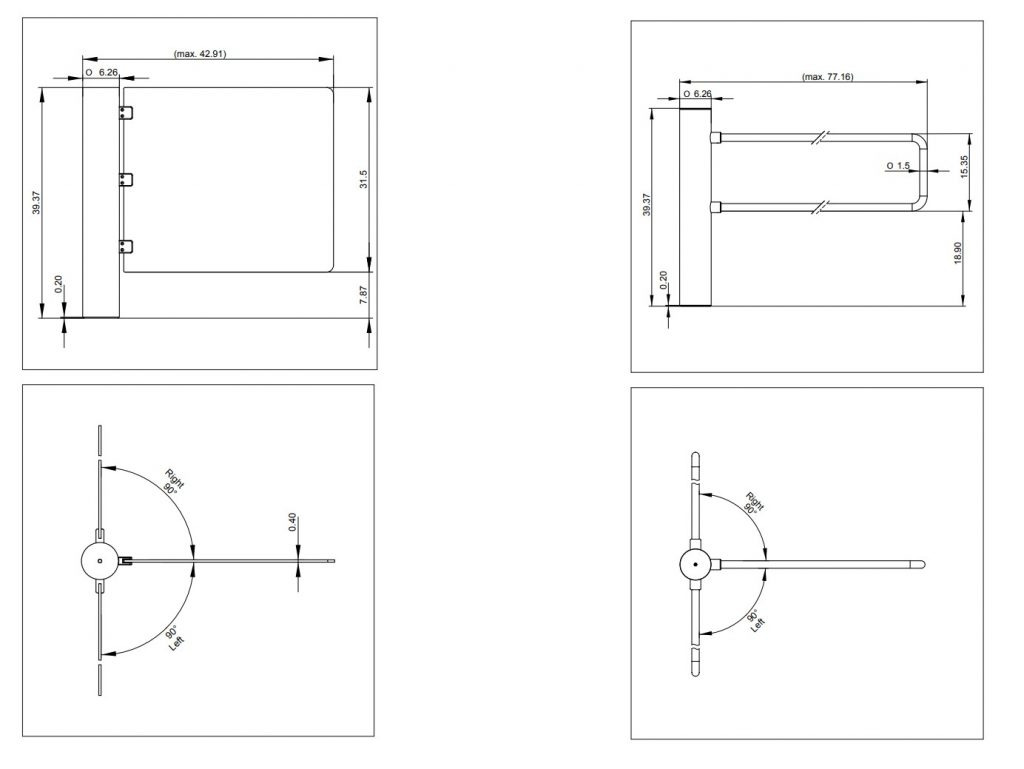 INSTALLATION


Contact TURNSTILES.us
for installation information – available NOW!
See our turnstile installation portfolio here.