Description
The SNG180 Automatic Glass ADA Swing Gate is a tastefully designed waist height semi-automatic 180° opening gate – fitted with a solenoid locking mechanism and door closer. The standard walkway is 850mm, and the wide is 1219mm. Operation is smooth, reliable, low-maintenance, and ready to integrate with card scanner, temperature detection, intercom, or other access control devices. Its stainless steel pedestal houses a sturdy locking mechanism built for long-term performance. These swing gate entrances are used in locations requiring nice-looking, intelligent management of pedestrian passage such as in a nursing home, daycare, spa, medical office, lobby, hotel, museum, casino, etc.
Data Sheet – SNG180 Glass Swing Gate
FEATURES
180-Degree Bi-Directional Swing
Suited for applications requiring low volume access and low levels of security
Provides controlled access and unassisted closing for any need, be it a cart, wheelchair, or stroller
Framed or frameless glass options
304 Stainless Steel Finish
Style options: Framed, Frameless, or in Special 48″ Width
Compatible with all kinds of access controllers
Power-off Auto-Open Technology: When power is off, the gate will automatically disengage, swinging freely.
OPTIONS
Matching Post and Glass Filler Panels
Access Control Terminal Posts
EntraPASS Access Control Management
Integrated Readers/Scanners/Credential Access
DRAWINGS & DIMENSIONS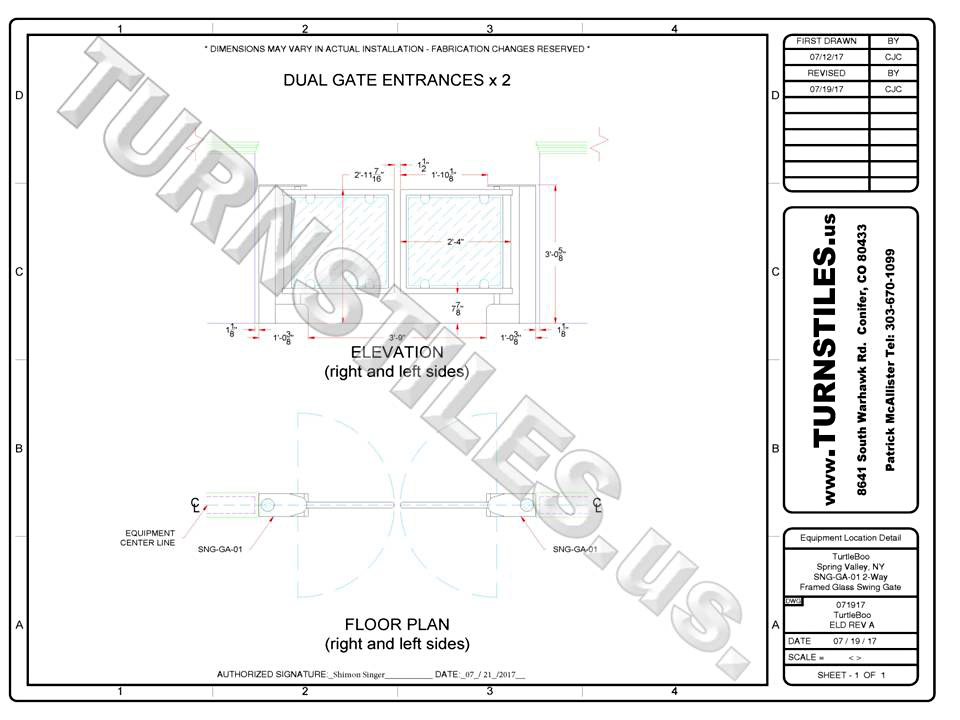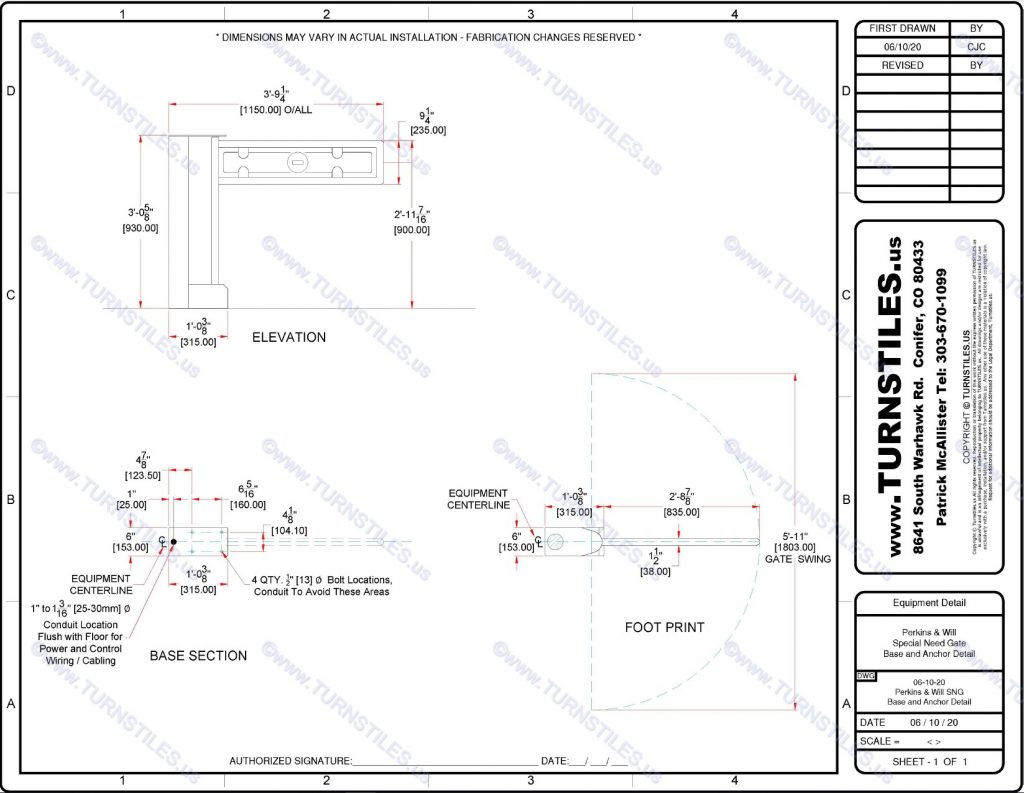 SAMPLE INSTALLATION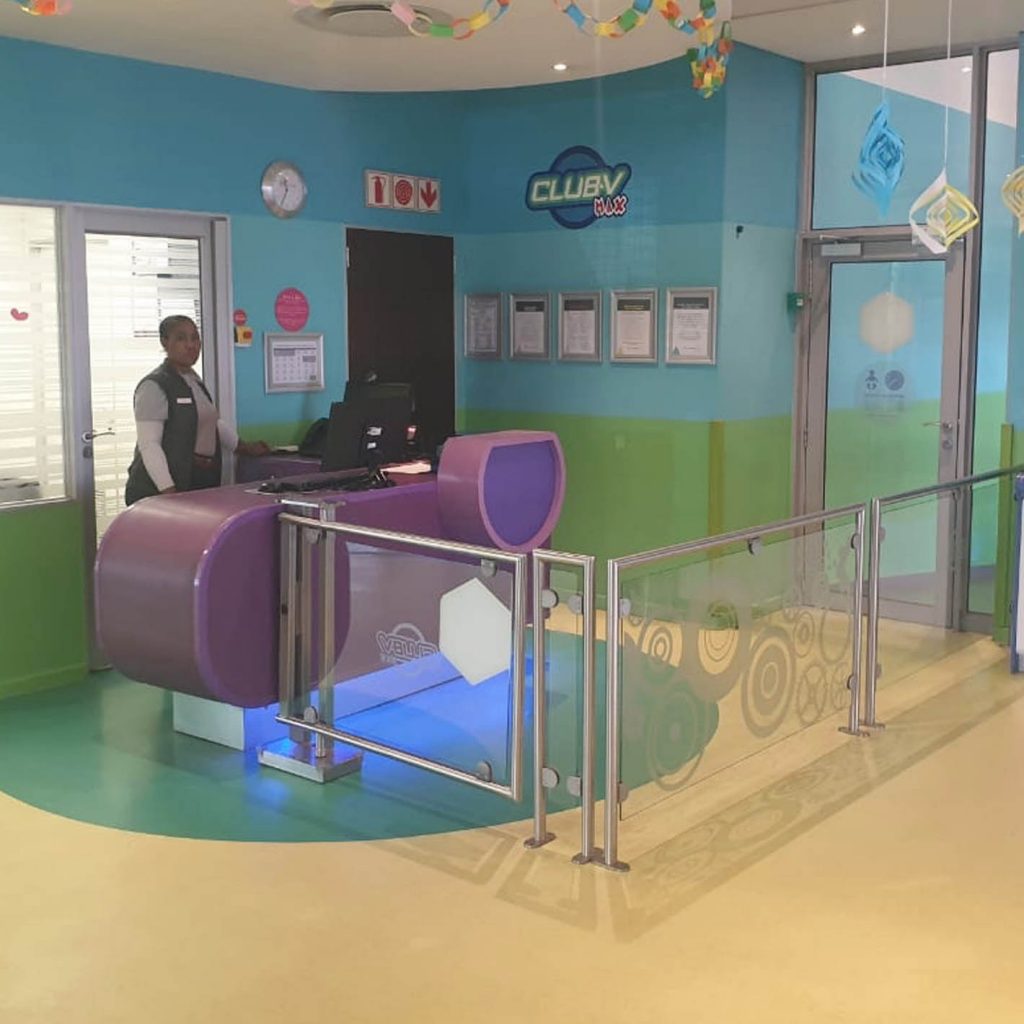 Installation Services Available
See our Portfolio of Work Here
VIDEO

*Please note that freight is not included and will be charged separately. Worldwide freight is available by sea/air/ground. Contact TURNSTILES.us for a personalized quote.