Description
This Perey Type B Roto-Gate Single Turnstile was used indoors on the set of Ripley's Believe it or Not in Key West.
The Roto Gate Turnstile is designed for decades of use in all applications and in harsh weather. This unit is made to withstand humidity and corrosive salty sea air, as well as vandalism with unique non-welded construction. The gate spins smoothly and easily with not much force applied.
VIDEO:  Used Perey Single Turnstile Video Clip.MOV
FEATURES
Full Height Industrial Turnstile
Two-Way Mechanical (rotates clockwise and counterclockwise mechanically)
Currently in full working order
Steel Powder Coated Black, some wear as shown in photos
Perfect as a single entrance, or use for entrance and exit
 Will be palleted for shipping to your location
Ships from Key West, FL
**Freight is a low additional fee
SPECIFICATIONS
Weight: 785 lbs. Net – 815 lbs Crated.
Mechanism: All steel and machined cast iron with two ratchets each 1.25" thick hardened steel. Two locking pawls also 1.25" thick hardened steel.
Arms: Painted steel tubing, Arm Ends Spun closed under heat and pressure for a smooth safe finish.
Rotor and Barrier Vertical Members: 0.25" thick steel angles. Arms are pinned into the rotor with malleable iron clamps. Nonwelded construction employs malleable iron arm clamps that distribute force throughout the rotor – where welded arms break off at the center column because the weld alone must withstand the force.
Vertical Passage Members: Tubing with 0.125" wall thickness and 1.00" O.D.
Bottom Bearing: Machined Grey Iron Casting 1.50" thick, 12" diameter.
DRAWING & DIMENSIONS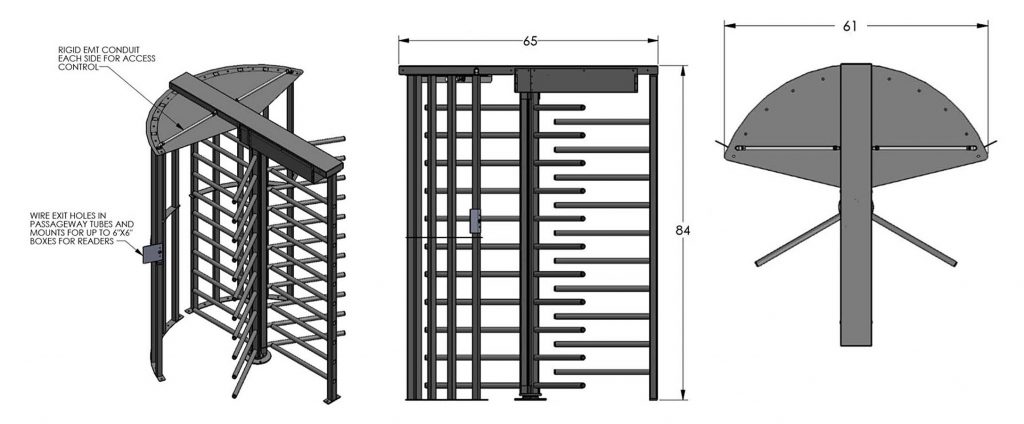 Your Purchase of this Turnstile Directly Helps Marine Wildlife
Plastic bags, water bottles, ghost nets, straws, and all types of plastic are the silent killers of marine life. Discarded plastic is entangling, and choking to death Turtles, Whales, Dolphins, Sharks, Fish, and Seabirds! Cure For Earth is removing this plastic to save our marine wildlife. Every purchase you make helps us remove trash from the oceans and beaches. Visit www.CureforEarth.org to learn more!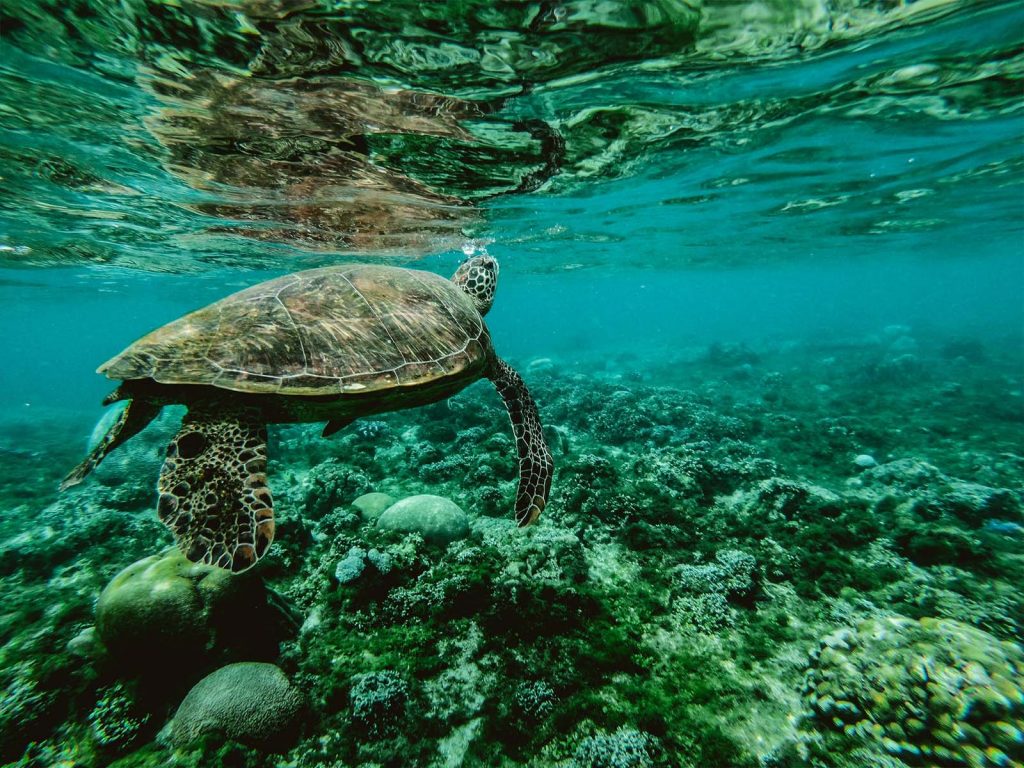 Contact TURNSTILES.us for details.