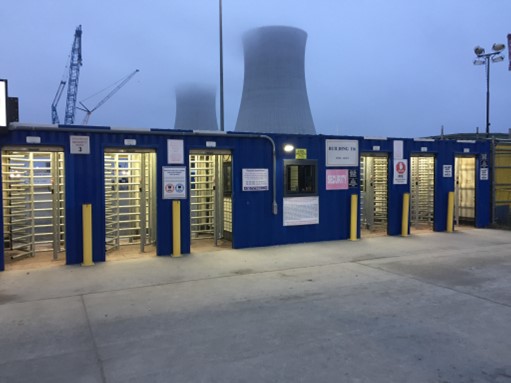 www.TURNSTILES.us, Inc.
Commitment to Quality Construction
www.TURNSTILES.us, Inc. was established in 1989 to provide the best turnstile access control systems and high-quality installation services. We are committed to safety, quality control, and quality assurance practices.
It is our objective to provide high-quality turnstile installations that are soundly constructed and fully functional for their intended purposes.
Our field technicians regularly complete OSHA Outreach Training Programs (Construction) per program requirements. "The OSHA Outreach Training Program provides training on the recognition, avoidance, abatement, and prevention of workplace hazards" (osha.gov).
Each member of our personnel is well-qualified and responsible for maintaining company standards at all times, operating business to the requirements of ISO:9001.
Top-level management is involved in all operations and is committed to meeting or exceeding customer expectations with regular monitoring of feedback. We are proud to currently hold a Federal Government GSA Contract, GSA 07F 9239S.
We actively enforce quality management systems, ensuring implementation by internal auditing, management review, corrective and preventive action.
All construction follows project-specific protocol including:
Program definitions
Documentation
Pre-construction plans
Construction operations
Inspection and testing
System turnover training
Warranties and support
All of our personnel are committed to responsibility in their area of work to maintain excellent quality standards for the whole company. Thank you for choosing www.TURNSTILES.us, Inc.
Patrick McAllister
Corporate President, Engineer