Controlled Access Turnstiles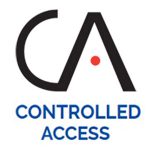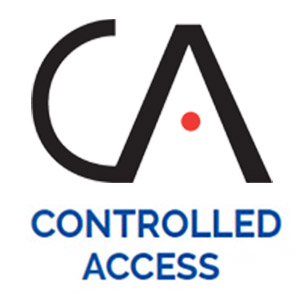 If you've been searching for Controlled Access Turnstiles, we've got you covered.
Controlled Access is a U.S.A. manufacturer that's earned the rigorous ISO: 9001-2015 certification; Turnstiles are built in Ohio and shipped worldwide. We offer a wide range of turnstiles including full-height, waist-high, optical turnstiles, and ADA security gates, tripod turnstiles, pass through turnstiles, and many more. Additionally, we offer them in stainless steel, powder-coated, galvanized, and polycarbonate.
With over three decades of experience in providing high-quality turnstiles to the industry, there is no better place to shop than TURNSTILES.us. Our team works hard to ensure our clients receive dedicated service and expertise.
For more information about our Controlled Access Turnstiles, call our team today.
HS400 Series Single Full Height Turnstiles
HS400 Series Tandem Full Height Turnstiles
HS336 / HS348 ADA High Security Gates
T80 Tiffany Series Full Height Turnstiles
P60 Tiffany Series Full Height Turnstiles
RD70 Monitor Polycarbonate TurnstileS
BR5500 / BR5000 Brute Series tripod Turnstiles
FastPass Series tripod Turnstiles
Executive Series tripod Turnstiles
PassThru Series tripod Turnstiles
Waist High ADA swing Gates
Beacon Series Optical Turnstiles
Executive Series Optical Barrier Turnstiles
Card Reader Mounting Plate
*Card reader mounting plate requires
( 1 PER ELECTRONIC DIRECTION )
For mounting most standard card readers.
All of these turnstiles may be controlled with an existing Access Control System.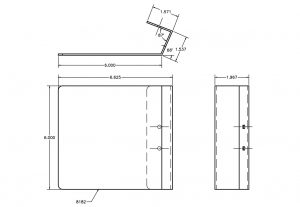 6500 Control Head Mechanism
Certified as an ETL recognized component, the 6500 Control Head is a highly customizable, modular control system. No matter what your security issues are, this is your solution.
* All Full Height and Waist High Controlled Access Turnstiles operate with:
(1) control head for Single and (2) for Tandem
Manual two-way (No Charge)
Manual one-way: No passage in opposite direction (No Charge)
Electronically-controlled One Way / Free Exit
Electronically-controlled One Way / No Exit
Electronically-controlled Both Ways
Thank you for visiting TURNSTILES.us
Questions? Contact Us 303-670-1099