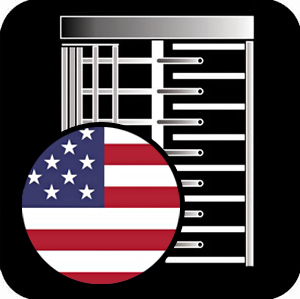 Since 1989, TURNSTILES.us has been the trusted global leader in pedestrian control equipment. As a U.S.A. manufacturer with ISO:9001-2015 certification, we pride ourselves on providing high-quality turnstiles built in Ohio and shipped worldwide. Our extensive range includes full-height, waist-high, optical turnstiles, ADA gates, portable turnstiles, and more – in stainless steel, powder-coated, galvanized, and polycarbonate finishes. 
We are the preferred choice of leading architects, facility managers, security consultants, and engineers. With expertise in access control systems, including card readers and biometric scanning, we empower you to maintain secure access. Count on our dedicated team to deliver exceptional service and cater to your specific needs. To learn more about our turnstiles and gates, contact us today.
HS400 Series Single Full Height Turnstiles
HS400 Series Tandem Full Height Turnstiles
HS336 / HS348 ADA High Security Gates
T80 Tiffany Series Full Height Turnstiles
P60 Tiffany Series Full Height Turnstiles
RD70 Monitor Polycarbonate TurnstileS
BR5500 / BR5000 Brute Series tripod Turnstiles
FastPass Series tripod Turnstiles
Executive Series tripod Turnstiles
PassThru Series tripod Turnstiles
Waist High ADA swing Gates
Beacon Series Optical Turnstiles
Executive Series Optical Barrier Turnstiles
Card Reader Mounting Plate
*Card reader mounting plate requires
( 1 PER ELECTRONIC DIRECTION )
For mounting most standard card readers.
All of these turnstiles may be controlled with an existing Access Control System.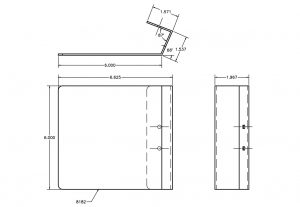 6500 Control Head Mechanism
Certified as an ETL recognized component, the 6500 Control Head is a highly customizable, modular control system. No matter what your security issues are, this is your solution.
* Many of our Full Height and Waist High Turnstiles operate with:
(1) control head for Single and (2) for Tandem
Manual two-way (No Charge)
Manual one-way: No passage in opposite direction (No Charge)
Electronically-controlled One Way / Free Exit
Electronically-controlled One Way / No Exit
Electronically-controlled Both Ways
Our tower counting light indicators can tell a store or facility manager how many individuals have entered and left through your turnstiles in real time.
A PLC system counts and adjusts the numbers as people come and go. It provides a visual approximation of the current occupancy level.
The color will become more intense and shift from green to yellow to orange to red based on the number of attendees who have entered or will recede back on the scale as people leave through the turnstiles.
Read more about the Color Count Tower