Discover some of the great organizations out there dedicated to helping others with their invaluable support and services. The organizations listed here are dear to our hearts. These and many others are worthy of our recognition and support. The work they do changes the lives of many for the better. Thank you for taking a moment to learn more and visit their websites. Let us know what causes mean the most to you.
Springs Rescue Mission - Colorado Springs, CO

Springs Rescue Mission is committed to providing invaluable community contributions in the human services category with a unique offering of relief and rehabilitation programs. They are a recognized and valuable part of the Colorado Springs community.
Visit Website – www.SpringsRescueMission.org
TURNSTILES.us provided two full-height turnstiles with access control to secure the campus of Springs Rescue Mission in Colorado. A single point of entry into the grounds is essential to ensuring safety and security of all the people present. The turnstiles are situated outdoors along a fence line. Custom programming included integration of the equipment and programming of EntraPASS with their existing access system. 
Denver Rescue Mission - Denver, CO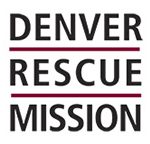 Denver Rescue Mission is a nonprofit community organization that has been serving people experiencing homelessness and poverty in Denver since 1892. They provide people directly with food, beds, critical services, and life-changing programs.
Hope Starts Here
Visit Website – www.DenverRescueMission.org
TURNSTILES.us installed a wide full-height turnstile to secure the exit of the Denver Rescue Mission in Colorado. The turnstile is outdoors, framed within an outcropping in the wall.
Mountain Resource Center - Conifer, CO
Mountain Resource Center is a nonprofit, community-based organization that delivers high-quality, health and human services within a 1000+ square mile rural mountain area. Serving West Jefferson and Park counties, Mountain Resource Center provides a single point of entry to connect clients with the range of services listed below:
-Food Pantry -Mobile Food Share -Basic Needs -Public Benefits Enrollment Assistance -Veterans Support Services -Workforce Program -Early Childhood and Family Education -Financial Coaching -Healthy Living Programs -Parents as Teachers Home Visitation Program -Mental Health Referrals -STRIDE Community Health Center — And much more!
Anchorage Farm - Pine, CO
Anchorage Farm is a small guest ranch located 40 miles southwest of Denver in the Colorado Rocky Mountains.
It is a place where people foster relationships with each other and with horses. They have helped bring a smile to the faces of many people – spending time with horses is a form of therapy and connection with nature. 
Visit Website – www.anchoragefarm.com 
From their website:
"…a quiet place,
a beautiful place,
a place to sit back, relax,
to become grounded,
to renew relationships,
with loved ones,
with animals, and
with nature;
to get to know yourself again;
bed and breakfast upscale lodging
offering dressage, the foundation for training
for all types of horses,
for all types of riding,
for a lifetime of learning more
about your own relationship with horses…"