Weapons Detection Security Entrances
Evolv Weapons Detection Technology
The Evolv weapons detection system combines powerful sensor technology with proven artificial intelligence (AI), security ecosystem integrations, and comprehensive venue analytics to ensure safer, more accurate threat detection at an unprecedented speed and volume.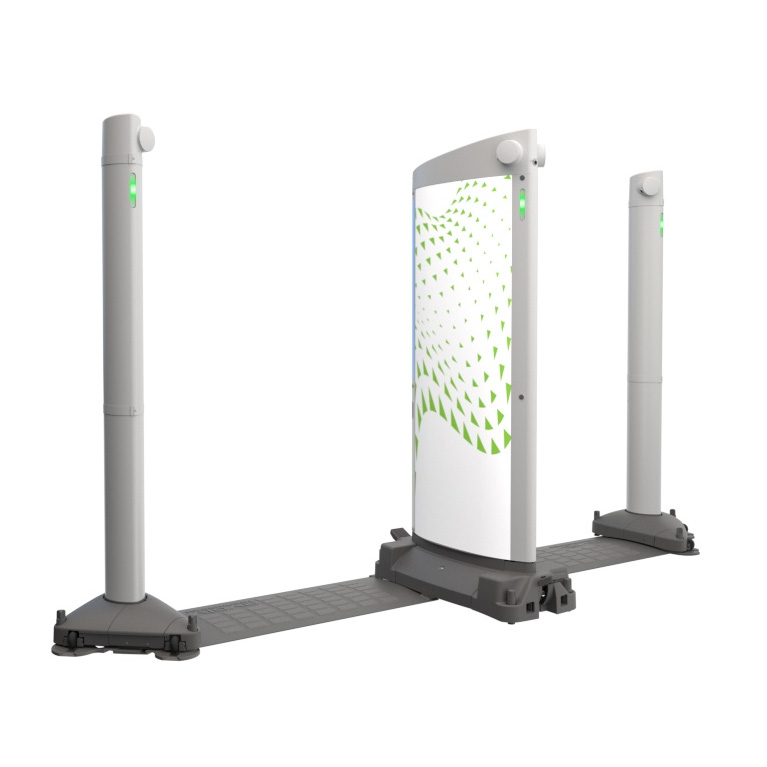 Weapons Detection Vs. Metal Detection
Through the power of AI, Evolv instantly differentiates threats from personal items such as keys, coins, belts and cell phones, making it easy for guards and frictionless for visitors.
Visitors no longer need to stop, empty pockets or remove bags. They simply walk right through at a natural pace one-at-a-time or in groups. It's the fastest weapons-screening product on the market, screening 60 people every minute, 10X faster than traditional walk-through metal detectors.
Weapons Detection Security Entrances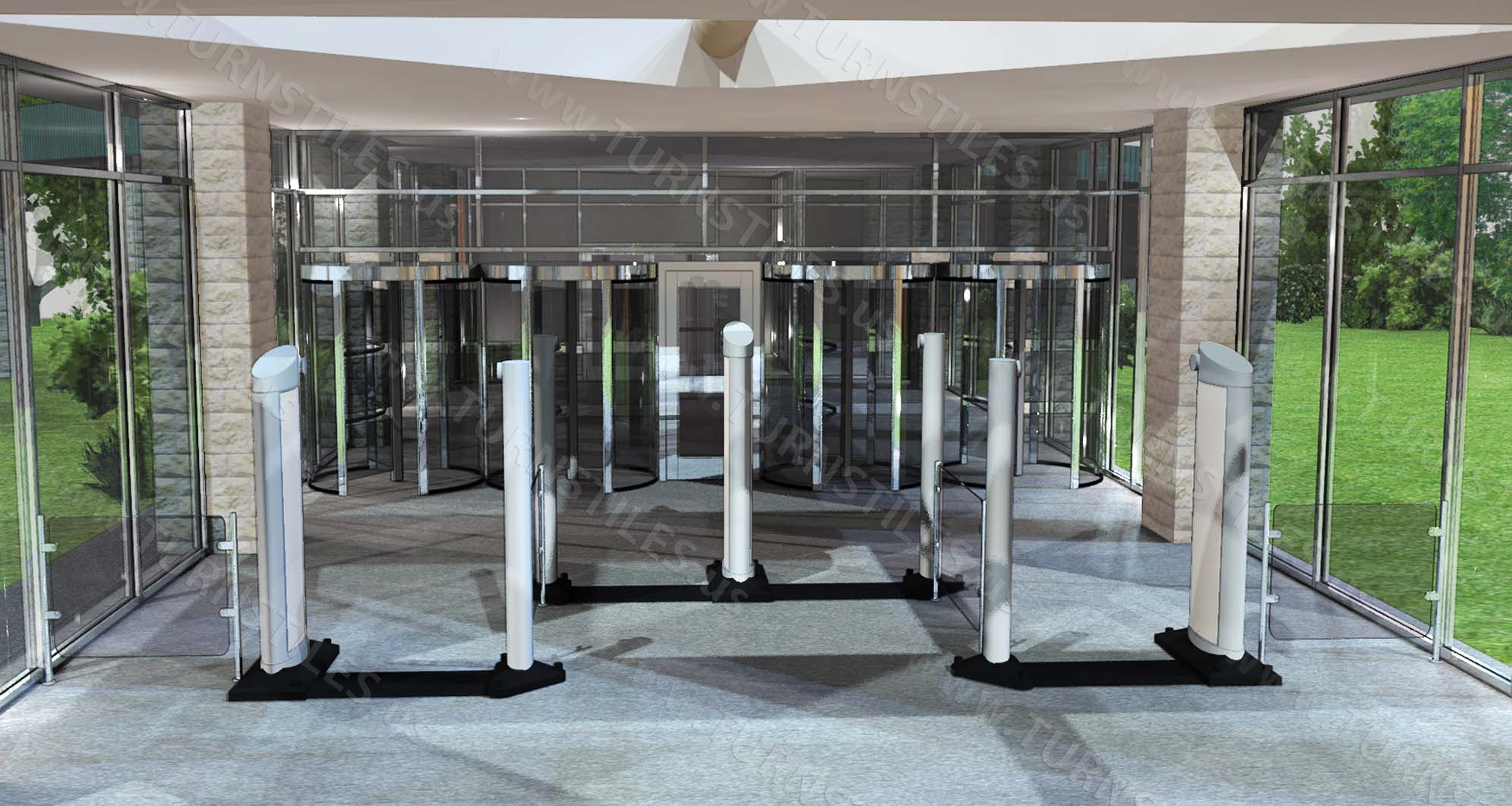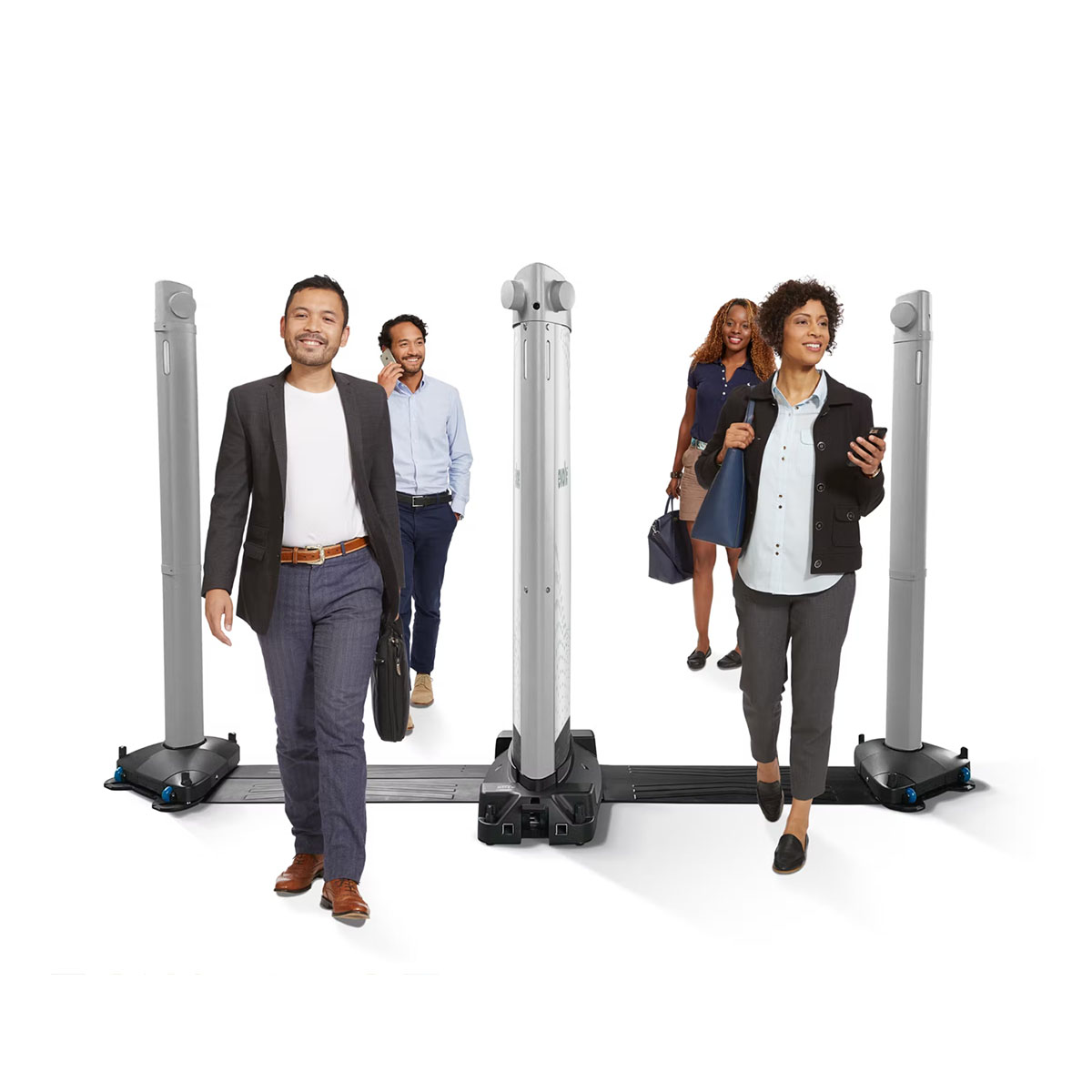 Visitors want to move quickly through security checkpoints at a seamless pace, knowing they're well-protected everywhere inside your venue—while your security teams want the assurance that they can reliably pinpoint and stop threats.
Evolv can be integrated with with our Turnstiles and Gates for automatic intelligent access control.
Quick Link to this Section:  www.turnstiles.us/evolv-weapons-detection/#integration
Turnstile and Gate Integration
The system consists of a switch box with 6 indicator lights; green= unlocked and red= locked. The system is powered by a 24 volt dc power supply. Evolv has a PLC that interfaces via cat 5.
When someone goes through the scanner and sets it off, the contacts in the PLC close momentarily thus initiating the latching relay to latch closed, changing the indicator light to red, and sending 24 volts to a relay installed on the turnstile which is normally closed to open, thus dropping out the solenoid and locking the turnstile.
It also activates a buzzer and light to indicate turnstile locked. Once the guard is satisfied, he then pushes the unlock switch thus closing the contacts and energizing the lock solenoid to unlock the turnstile.
Switch 3 through 6 locks and unlocks the various gates and doors connected to the system. Communication of the switch box to controller is made through a 24 wire harness attaching both units. The whole system is powered by 110v ac and has a battery backup for emergency power.
We implemented the Evolv Weapons Detection System in our Full Security Entrance Design for Stop and Shop Distribution Center in Assonet, Massachusetts.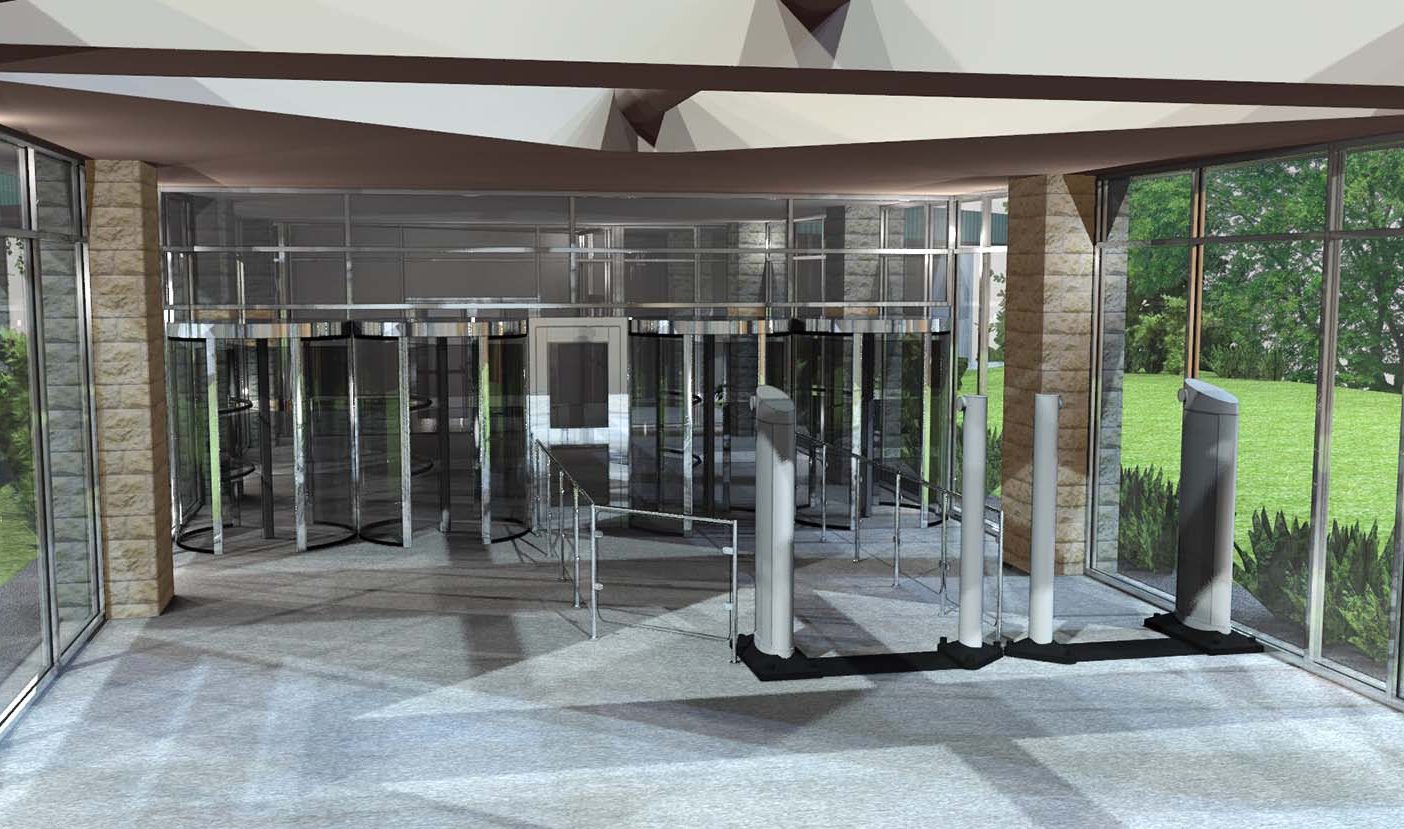 We implemented the Evolv Weapons Detection System in our Full Security Entrance Design for ADUSA Distribution Center in Bethlehem, Pennsylvania.
Order Your Evolv Weapons Detection System
TURNSTILES.us and its partners provide a complimentary range of products and services for pedestrian access control and entrance management. 
TURNSTILES.us Joint Venture with NEWCOM Global offers Evolv Weapons Detection Systems, Avigilon CCTV systems, and Motorola devices.

The Latest In Entrance Technology
Enhance the security standpoint of your facility today.