TURNSTILES.us is a trusted and experienced provider of secure entrances, turnstiles and gates, speed lanes, modular buildings, sound masking, EntraPASS Access Control Software and more. We work with many nationally recognized companies and security professionals designing, engineering, drafting, documenting and ultimately building premium turnstile systems.
Let us know how we can help you.
Custom Security Entrance Solutions
Unique & Special Purpose Turnstiles
Temperature Detection Turnstiles
EntraBOX Modular Buildings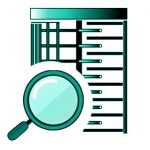 Concept Design Case Study:
Kraft Heinz Project
Custom Turnstile Canopy Walkway
Installation:
Kraft Heinz Company
3D Concepts: Origin to Completed Design
Walkway Entrance with Polycarbonate, 4 fenced sections, 2 separate auto sliding glass doors, tinted front end, steel roof on front end, custom logo etching, air curtain units, heating/cooling passage in frame, Interior Lights, 2 Single Full Height AG-36 Turnstiles, 1 Full Height AG-48-ADA Door. Custom built in the USA.