Turnstile Lobbies, Barriers, and Partitions
TURNSTILES.us is proud to bring you EntraBOX, the all-encompassing solution to your entrance management needs. We design, build and install custom Turnstile Enclosures, Secure Lobbies, and All-In-One Entrances.
EntraBOX Interior represents our custom-built indoor security entrance lobbies. (For weatherproof outdoor entrances, see Turnstile Canopies.) Partitions and barriers to properly block off an area are a critical part of most turnstile arrangements. We offer barriers in Storefront Glass, Polycarbonate, Chain Link, or Steel with Mesh. Partitions can be low or tall – and styled to achieve the desired aesthetic. Quote To Order – Contact the team at TURNSTILES.us to discuss your project.
Storefront Glass / Polycarbonate
Chain Link High Security Cubicles
EntraBOX Interior Installation Photos
TURNSTILES.us Added Value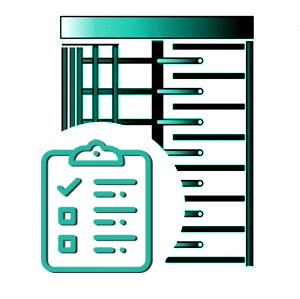 We are a One Stop Shop
We provide Turn-Key with Value Added Engineering

We provide Biometric Access Control Elements integrated with the Turnstiles
31 Years of Integration Experience
Pride in Craftsmanship