Used Turnstiles Inventory
Browse our selection of refurbished turnstiles available now and ready to ship.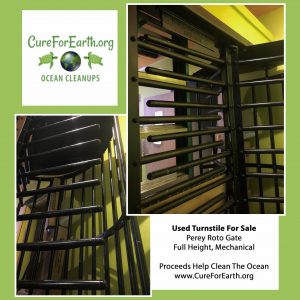 This Perey Type B Roto-Gate Single Turnstile is in great working condition and is available now!
It was used on the set of Ripley's Believe it or Not in Key West.
Proceeds Benefit Cure For Earth, a nonprofit organization dedicated to cleaning the oceans and saving marine wildlife.
Retail Value: $ 5,622.00 per Unit
Sale Price: $ 4,800.00 per Unit
Only 1 Available!
Details »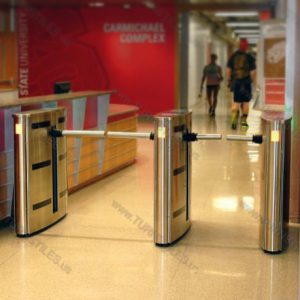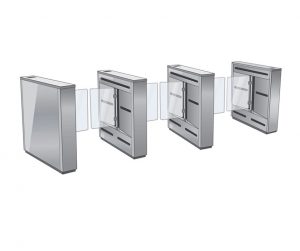 $ 117,00.00 Set of 3 Lanes
(1 Available – Includes Card Access Control Package)
Details »
Ask us about what options would serve you best. We can help you acquire the turnstiles you need at an affordable price, used or new.
We offer access control solutions to enhance your security position for your specific application.