Turnstile Canopies, Shelters & Modular Buildings
The Basic Standard Turnstile Canopy includes a single-pitched metal roof with built-in gutter (no walls) and four posts. The four posts are designed to be recessed 3 feet into a concrete foundation and to exceed your county wind and snow load requirements. Integrate with turnstiles, solar power, counters, card readers, electronically controlled access system, and more. Your canopy is built to order with plenty of customization options.
Dimensions: 8-12ft D, x 8-24ft W x 8-10ft High
Enclosed Glass Canopy (EGC)
– EntraBOX Customized Modular Buildings are as versatile as you can imagine. Start with a body made of an ISO Shipping Container or smooth Fiberglass Panels. Add standard doors, roll-down doors, windows, entrance with turnstiles and access control, office, restroom, and more.
– These are designed as permanent structures, standing on a flat foundation. Floor section can be kept intact, enhanced with nonslip surfaces, or removed per the design. Turnstiles, gates, and other equipment turn these into excellent time and attendance buildings, security offices, entrance location, toll stop, rest stop, or checkpoint building.
– See EntraBOX Portable Buildings for mobile buildings, and Portable Turnstiles for mobile equipment offerings. Note that mobile container buildings can have multiple doors, interior pony-walls and access control electronics inside, but they cannot contain turnstiles.
System Integration Options
All-In-One Security Entrances
– Turnstile Canopies
– Turnstile Canopy/Glass Enclosure
– Fiberglass Buildings
USA Turnstiles, ADA Gates
Turnstile Canopies and Enclosures
Variety of Colors and Finishes
Made in the USA Steel Construction
Anti-Reach Barriers
Access Control Software and Electronics
Full Security System Integration
USA Turnstiles, Doors and Canopies
Full Height Industrial Turnstiles
Matching ADA Gates
Anti-Reach Barrier
Turnstile Canopies and Enclosures
Made in the USA Steel Construction
Built with  1-3/4" – 14 AWG Tubing
Modular Locking Mechanism can be field-configured Fail-Safe or Fail-Secure, 2-way
Key Override comes standard
Variety of Colors and Finishes
Card Access Control
HID Proximity Card Readers
Contactless Smart Card Readers
ID Card Printing Kit
Refill Cards and Credentials
Barcode Scanners
Magnetic Stripe
QR Code Scanners
Biometric Access Control
VisionPass Facial Recognition Terminals are compatible with Morpho Series and other biometric devices
Mounts to turnstile, door frame, or post
Up to 40,000 face templates
250,000 IDs in the authorized user list
Contactless recognition within 1 second
Weatherproof and spoof proof
CCTV Security and Intercom Communication
HD Video entry security
Remote live monitoring
Internal communication and paging
Master Station Intercom for Main Office
Weatherproof Door Stations for Entry Communication
TURNSTILES.us Added Value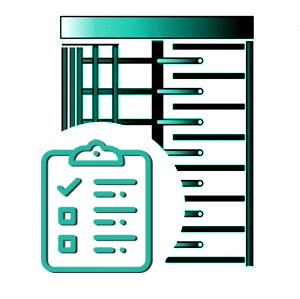 We are a One Stop Shop
We provide Turn-Key with Value Added Engineering

We provide Biometric Access Control Elements integrated with the Turnstiles
31 Years of Integration Experience
Pride in Craftsmanship
Thank you for visiting TURNSTILES.us
Contact us for a Quote 303-670-1099