Turnstile Passthrough Rates
How to Determine Turnstile Lane Quantity for Efficient Traffic Flow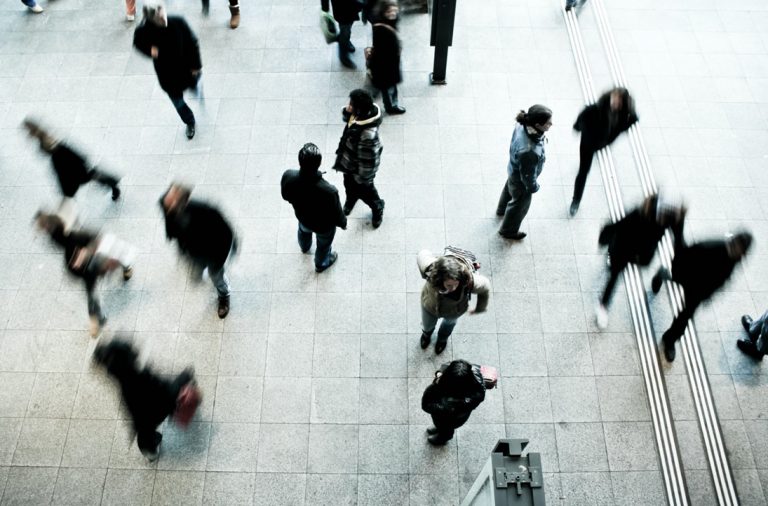 Picking the right model of turnstile and the right quantity are important factors to consider when determining what will become a successful crowd management solution.
Realistically, five seconds is a fair approximation/average on how long it takes for a person with an ID to go through a turnstile – however, there is misleading information about how many people can really move through a barrier in a given amount of time.
Much of it is based on technical data – from the speed of the reader to the database, to the gate – and mathematical projections with perfect timing. However, practical experience has shown us that the slowest portion of the entry/exit cycle isn't the technology, but the pace of the people moving through it – those searching for credentials in their wallets and purses or opening their apps at the very last second!
Of course, user training and the type of ID used – proximity cards are faster than swipe cards for example – will improve passage times. Another way to reduce passage time is to add more turnstile lanes side-by-side, or when space is a concern, to use tandem turnstiles. These units allow more people to pass from one area to another while taking up less physical space.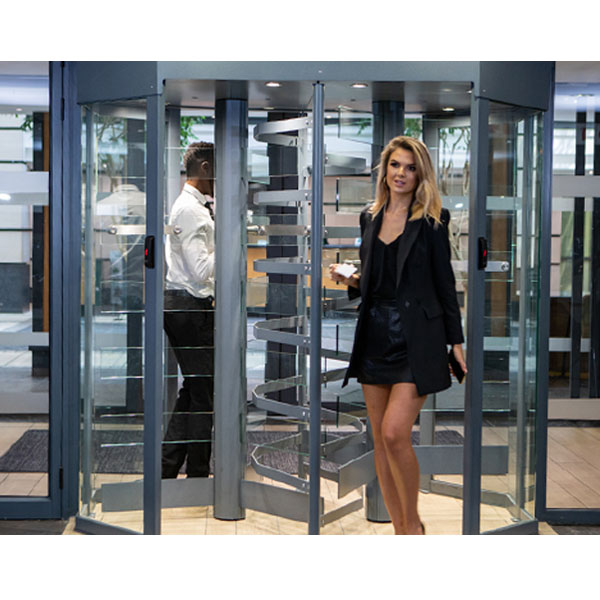 How many people can pass through a turnstile per minute?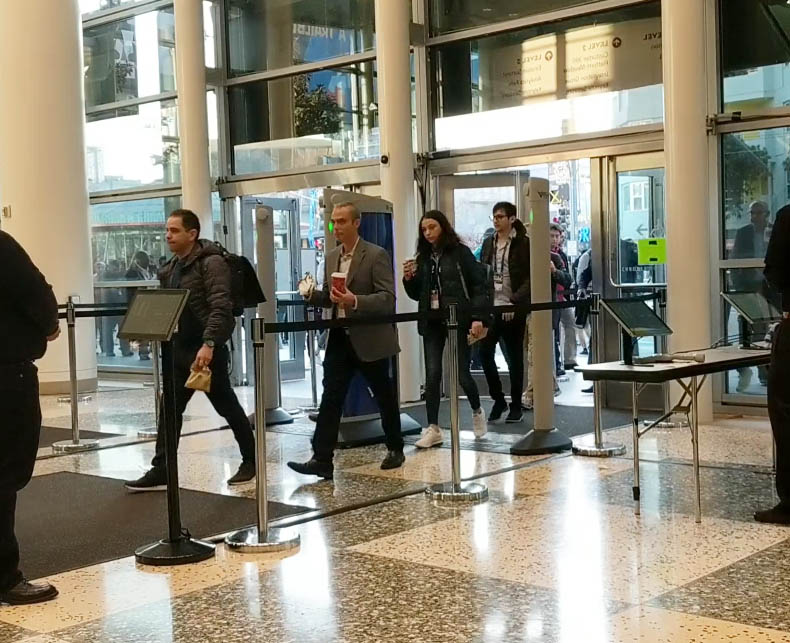 Security checkpoints often have multiple steps. We design systems with this flow in mind for maximum efficiency and comfort of passage space.
*Note on Motorized Timing: Typically, motorized gates and turnstiles have programmable timing. It can take 1 second to open and 1 second to close; we recommend ADA gates be set to stay open for 7 seconds. Optical sensors respond immediately and offer faster throughput than motorized automatic gates without optics/photo beams.
Note: Rates are estimated and obtained from testing technical data from manufacturing. Real time may vary depending on ID type and user training.
A well-designed entrance system utilizes the best type of turnstile/gate and the right quantity for optimal passage efficiency, function, appearance. Contact TURNSTILES.us for a consultation.