New Standards in Entrance Control
TURNSTILES.us is working to lead the security gate industry with innovative products and manufacturing that reduce the impact we make on the environment. Automated entrance and exit control at your facility offers many benefits and can be powered by clean and sustainable methods.
Solar Powered Turnstiles and Gates
– No need to dig trenches, run wiring, or conduit
– Avoid being tied down to a power outlet
– Clean, efficient, environmentally friendly
– Reliable and safe power source
– Battery backup stores hours of power
– Low-voltage units, low draw and safe handling
– Can be utilized virtually anywhere

Our turnstiles are designed to be low-voltage and low energy consumption. We continue to improve upon our products with research and development.
There are numerous benefits to using turnstiles and gates that run on low voltage – that end up saving you time and money.
Installing electrical with significant voltage requires a licensed electrician. Low voltage items can be handled and installed without this additional cost.
The cable used for wiring low voltage turnstiles is less expensive.
 Battery backups can keep the gates operating reliably.
Environmental Safety and Quality Materials
www.TURNSTILES.us, Inc. was established in 1989 to provide the best turnstile access control systems and high-quality installation services. We are committed to environmental safety, adhering to air quality control standards, and pollution prevention quality assurance.
Any architectural coating that is field applied and any materials supplied, sold, marketed, offered, and manufactured by www.TURNSTILES.us, Inc. conforms to standards for Architectural Coatings and Adhesive and Sealant Applications defined in SCAQMD Rule 1113 and SCAQMD Rule 1168. Our architectural materials and coatings are all rust-preventative and anti-leaching materials.
It is our objective to provide high-quality materials that are non-hazardous, non-polluting, soundly constructed and fully functional for their intended purposes. Each member of our personnel is well-qualified and responsible for maintaining company standards at all times.
We are proud to currently hold a Federal Government GSA Contract, GSA #07F 9239S. All personnel are committed to responsibility in their area of work to maintain excellent quality standards in for the whole company.
TURNSTILES.us Offers Complete Solutions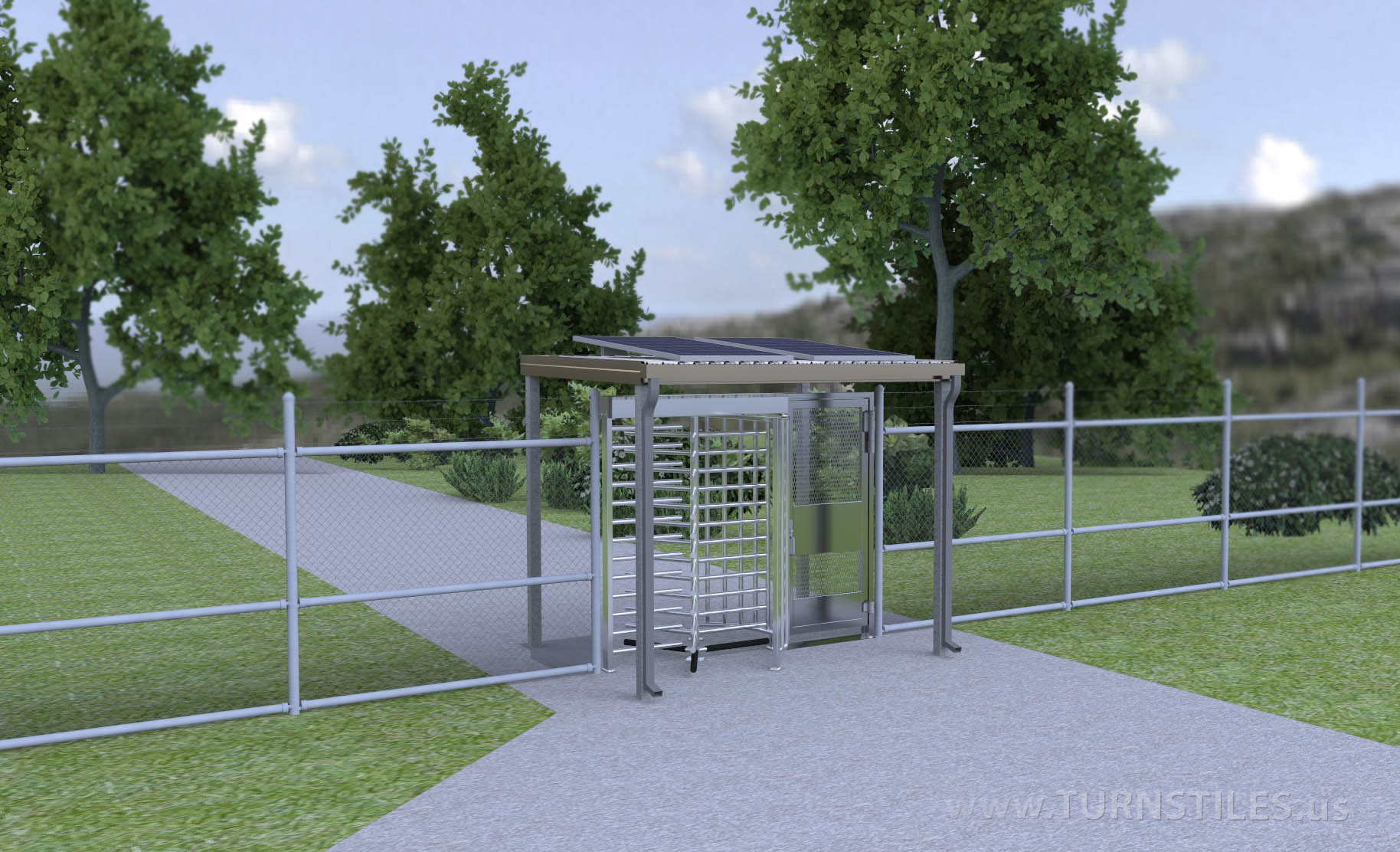 We offer integrated security services and equipment including:
Solar Powered Turnstiles and Gates
Contactless and Automatic Access Control
Pre-Entry Screening
Temperature Screening
Employee Time and Attendance Tracking
Premises Entry and Exit Tracking
Automated Identity Check
Facial Recognition
Face Mask Detection
Turnstiles and ADA Gates
Pedestrian and Crowd Control Devices
Remote Live Monitoring
Intercom Communication
Visitor Health Questionnaires
UV Light Solutions
Hand Sanitizer Dispensing Turnstiles
Occupancy Counting Tools
TURNSTILES.us is a leading provider of security access control solutions for all types of applications. We complete projects of all sizes across a variety of facilities. In locations with restricted areas, for both safety and security reasons, the use of access control devices is imperative to manage the movement of employees and ensure smooth operations.
We offer turnkey solutions to all projects including, manufacturing, installation, maintenance as well as full integration with biometrics, timekeeping systems, and other personnel management systems that you wish to incorporate.
Improve the security standpoint of your facility today.