Low Voltage Turnstiles and Gates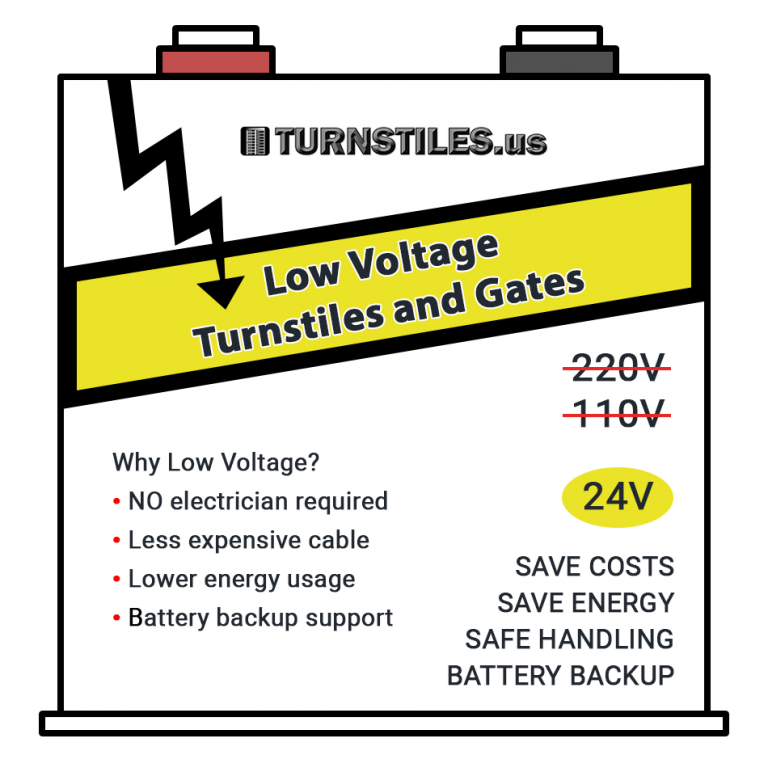 Access Control equipment is often electronically controlled and requires a power connection. Different locks require specific amounts of power supplied.
There are a numerous benefits to using turnstiles and gates that run on low voltage – that end up saving you time and money.
Installing electrical with significant voltage requires a licensed electrician. Low voltage items can be handled and installed without this additional cost.
The cable used for wiring low voltage turnstiles is less expensive.
Battery backups can keep the gates operating for up to 8 hours during a power failure.
Shop Low Voltage Turnstiles
Outlaw Turnstiles and Electric Strike Gates are available with low voltage.