Great preliminary work is the key to a proper outcome in any construction project. Every project starts with an understanding of our clients' goals and creating a concept drawing that brings the idea to reality. Our in-house artists and draftsmen perform this skilled and creative work, producing 2D AutoCAD drawings and 3D concept illustrations. See samples of our 2D AutoCAD Documentation with Elevation Images, Device Location Details, Dimensions, and Point to Point Wiring Schematics – and learn more about the design-build process. See our 3D Concept Designs here.
Contact TURNSTILES.us. Let us know your requirements.
Send Us Photos! We'll evaluate your current site and help you find the right entrance management solution.
Select and Customize. Select products, options, services, scope, and discuss your engineering requirements. We provide design development services including 2D AutoCAD Mapping and 3D Illustration to help you envision custom products before they're built.
Finalize. Sign off with confidence on the finished proposal.
See Your Project Come to Life. Our technicians complete the onsite installation and ensure that you are comfortable with operating your new system.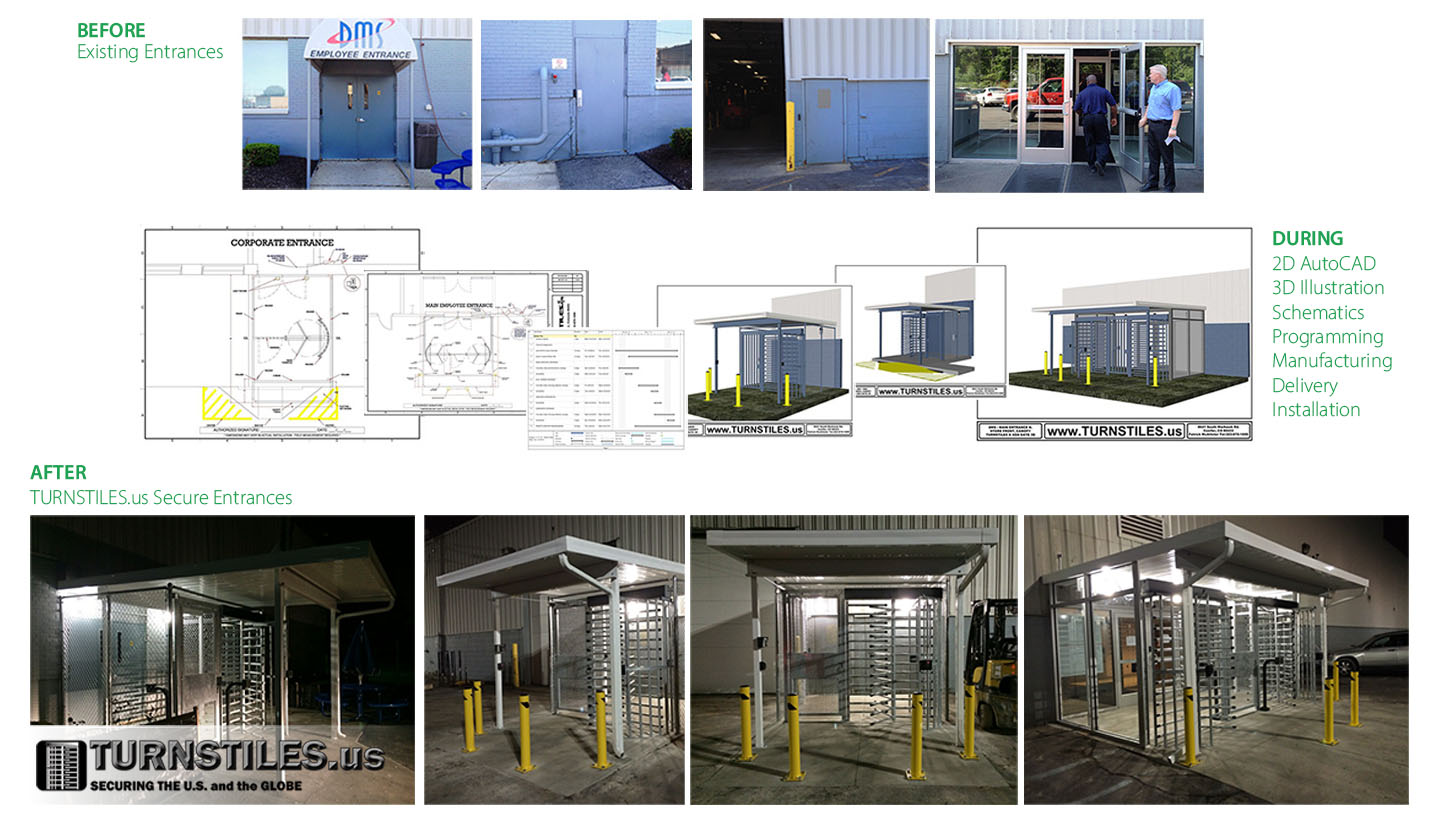 Frequently Used Turnstile Dimensions
Our previous project diagrams serve as a great source of inspiration for system designers. Let us know what type of security turnstile entrance you have in mind for your facility, and we will be happy to help you find the right personalized solution. Click images to enlarge and scroll through.

Thank you for visiting TURNSTILES.us
Contact Us to Begin Your Project