Discover a variety of biometric access control products at www.TURNSTILES.us
Our Biometric Access Control devices include contactless entrance systems capable of automatic temperature measurement, facial recognition, palm recognition, live finger vein technology, and more. Most of these biometric devices have multiple capabilities and can be used with existing ID verification methods (Enter PIN #, Password, QR Code, Barcode, Contactless Proximity or Smart Card). Link Access Control Software with our Turnstiles and Gates.
TURNSTILES.us offers complete system design to suit your specific location and layout. Our turnkey design-build services include consultation, system design, 2D and 3D image renderings – AND building, manufacturing, detailing and installation of your system. Our number one priority is to provide our clients with premier quality products and first-rate customer service.  For more information about our biometric access control products, contact our friendly staff today. 
TURNSTILES.us Biometric Security Solutions
Body Temperature Detection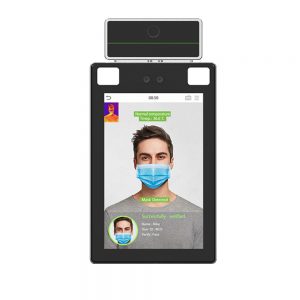 - Thermal Imaging Camera
- 10,800 Measuring Points
- 2.5 ft read distance
- 8-Inch Screen - 50,000 Faces - 5,000 Palms
- Adapts to unstable temperature environments
- No additional calibration required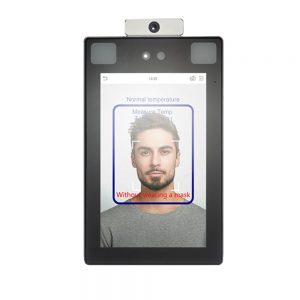 - Thermopile Sensor
- 1,024 Measuring Points
- 1.5 ft read distance
- 8-Inch Screen - 50,000 Faces - 5,000 Palms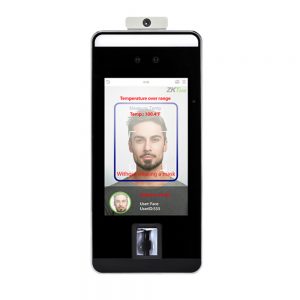 - Thermopile Sensor
- 1,024 Measuring Points
- 1.5 ft Read Distance
- 5-Inch Screen - 6,000 Faces - 3,000 Palms
- 10,000 Fingerprints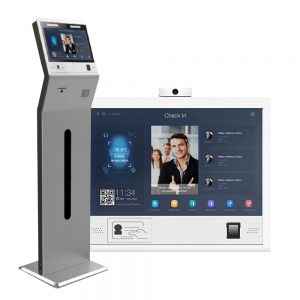 - Guest and Appointment Management
- Prints transaction receipt
- Book appointments ahead of time by email
- Send a health questionnaire agreement to client
- Allow walk-ins or appointments to check in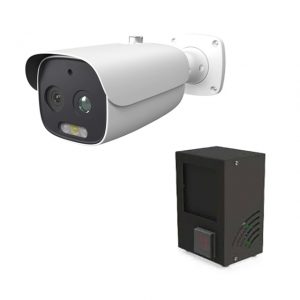 Human skin temperature detection
from a distance as crowds walk by
Facial Recognition Readers