In a world where security is more and more important everyday, turnstiles integrated with access control are becoming an industry standard all around the globe. The team at TURNSTILES.us has decades of experience with every type of turnstile imaginable – from mild to maximum security, cutting-edge, high technology to the old robot turnstiles manufactured 50 years ago. When you do business with us, we provide outstanding levels of expertise, dedicated service, and will support your project with the utmost care.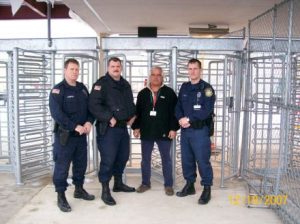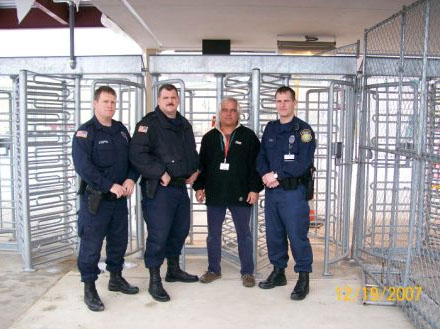 Company Profile:
Established in May, 1989
Quality integrated, high-tech pedestrian and vehicle access security systems, loss control products and designs are the outstanding advantages you receive from TURNSTILES.us. Since 1989, we've proudly offered the best Security Turnstiles to greatly increase the Security of your Agency, Business, or Organization. We're GSA licensed and are the chosen Provider of Security Turnstiles by a number of respected organizations.
Our Work:
TURNSTILES.us focuses on the needs of our clients. Our vast experience with a variety of installation types gives us a tremendous working knowledge of available technology; we work with the customer's IT, Facility, and Security Management Teams to arrive at the best possible solution for each unique installation.
Our Engineers understand the need for properly installed and durable high tech security systems, and we guarantee our service will satisfy. Our continued growth is due to our product knowledge and attention to detail. In addition to high quality products, TURNSTILES.us provides the highest quality Engineering, AutoCAD Drafting, Documentation, Warranty, Maintenance, and Remote Desktop Assistance.
Technology:
For high quality Gate Monitoring and Access Control, we provide EntraPASS Global Edition Security Management Software. EntraPASS Global Edition Software is highly flexible and easily expandable for every application It and can be integrated with various types of devices as necessary.
Strategic Alliances:
We have selected the very best manufacturing partners across all sections of our business. As a security systems integrator, we recommend the toughest, most reliable products to satisfy our customers' needs.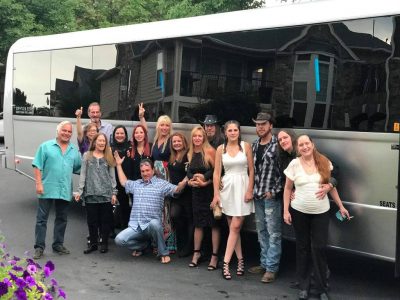 TURNSTILES.us has the best team of salespeople, web authors, technicians, engineers and key staff personnel!!
Patrick, Corporate President Engineering
Wanita, VP Operations
Carter, AutoCAD Draftsman
Jesse Moses Sr. Technician
Jesse Moses Jr. Technician
Don, Information Technology
Ruth, Web Administrator
Leeann, Administrative Assistant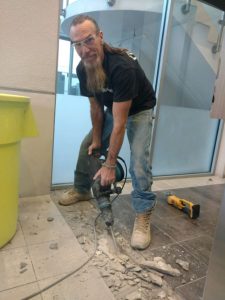 Jesse Moses Sr.
Installation Team
Senior Field Technician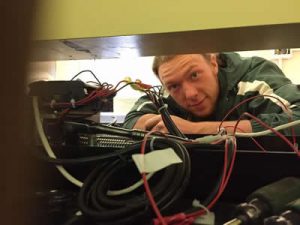 Jesse James Moses Jr.
Installation Team
Advanced Field Technician
Kim and Jesse Moses understand the importance of staying connected to the kids who have been in their care and their extended families…. As foster and adoptive parents, Kim and Jesse have a large extended family and they always have the welcome mat out at their ranch in Calhan, Colorado.
Our Story:
Turnstile Installation started May 1989 – our first project was for Moore Business Forms, Mundelein, IL. We installed a High Security, Full-Height Tandem Turnstile in the Main Warehouse Entrance. We installed EntraPASS – well, WinPASS DOS … and CCTV in the Warehouse, and Soundmasking in the main office ( www.AVLELEC.com ). Moore was our first client, May, 1989 – Moore was bought out by R.R. Donnelley, and we still do business with R.R. Donnelly today !
We take pride in our work; we are family-owned and operated and everyone on our Team has been with us for many, many years ! Our Senior Field Technician (Jesse James Moses) has been with us for over 30 years! Our first job together was back in the 80's – we installed the Interim Sound System for Mile High Stadium (home of the Denver Broncos – ask me about this project; it was INTENSE !).
And now, our children, Joshua and Caleb McAllister and Jesses James Moses Jr. are a part of the TURNSTILES.us Team! Joshua has programmed over (15) Federal Penitentiaries – He's programmed The Hard Rock Rocksino, Ohio – The Ritz Carlton, Lake Tahoe – Ft. Bliss Military Hospital Modular Security System, El Paso, TX – The Empire District Electric Company Modular Turnstile Building, FCC Yazoo City and has installed our Optical Turnstiles at a few facilities – like, The World Headquarters for The Peace Corps, Washington, DC.
Caleb McAllister and Jesse James Moses Jr have worked on our projects shown at www.TurnstileInstallation.com.  Caleb is currently attending The University of Denver and works with us between semesters and on breaks.  Jesse James Moses Jr has some of the best work ethic I've ever seen – he's probably the best worker you'll ever get – every project manager Love's the Moses's – they sincerely care about the work they do, and it shows – read some customer statements on Turnstile Installation, you'll see !
Our AutoCAD Draftsman, Carter.J.Carter has been with us since 1999 — Carter was my adopted child at 16 years old — at 18 he went off to work, and in 1999 years ago he came back to work for TURNSTILES.us — he's back home !!
We have the best team of Salespeople, Web Authors, Engineers and Key Staff Personnel! Wanita Savage has been with us for (12) years and handles EVERYTHING!! Ellen Stoddard-Keyes is our GSA Contract Administrator, Don Holtz and Ruth Israel keep our websites up to date, and Leann Murray handles International Sales and Project Management.
My Father in Law said to me a very long time ago – don't work for money – you must follow your heart, do what you Love to do – and do the best you can – and success will follow…  We live by these words.
We guarantee that when you do business with us, we will treat your project with the utmost care – you will have the absolute best Turnstile Security System – Period !
Patrick McAllister
Corporate President, Engineering
Patrick.McAllister@TURNSTILES.us
Direct: 303-670-1099
TURNSTILES.us has installed integrated turnstile access control systems across the U.S. and the globe since 1989.
If you are interested in our turnstiles or installation services, contact us and we will be happy find the right solution for you.