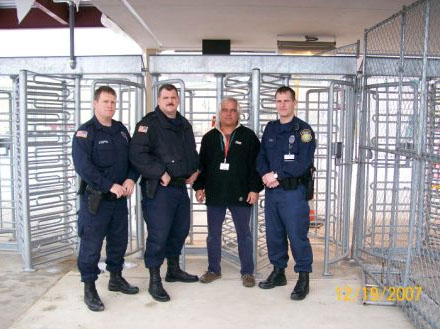 In a world where security is increasingly important, turnstiles integrated with access control have become an industry standard worldwide. The team at TURNSTILES.us has experience with every type of turnstile imaginable and is committed to providing outstanding levels of expertise and dedicated service.
High-quality turnstiles integrated with access control, custom designs, and full-service installation are some of the outstanding advantages you receive from TURNSTILES.us. Product offerings include Full Height Turnstiles and Gates, Waist High Optical Speed Lanes, Access Control Kits, Canopies, Man-Traps, Barriers, and Specialized Entrance Structures. We hold a GSA Contract and are the chosen provider of security turnstiles by a range of recognized organizations nationwide. Since 1989, TURNSTILES.us has proudly offered the finest in turnstile systems to increase the security standpoint of your facility. Contact a friendly team member today to start your project!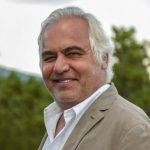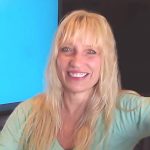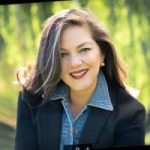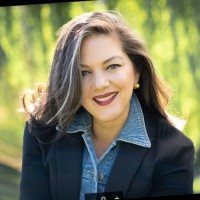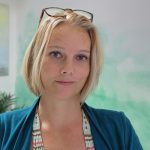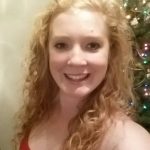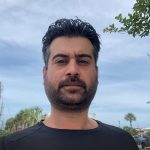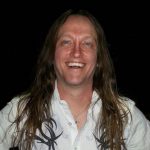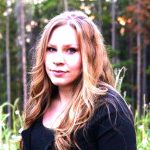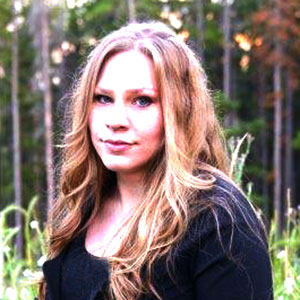 Why Choose TURNSTILES.us?
TURNSTILES.us is a leading provider of turnstile security solutions, dedicated to delivering high-quality products and services to meet your security needs. With a strong commitment to excellence and over 32 years of industry experience, we have established ourselves as a trusted partner in providing turnstile security solutions.
Our Work:
TURNSTILES.us focuses on the needs of our clients. Our vast experience with a variety of installation types gives us a tremendous working knowledge of available technology; we work with the customer's IT, Facility, and Security Management Teams to arrive at the best possible solution for each unique installation. Our Engineers understand the need for properly installed and durable high-tech security systems and our continued growth is due to our product knowledge and attention to detail. In addition to excellent products, TURNSTILES.us provides high-quality Engineering, AutoCAD Drafting, Documentation, Warranty, Maintenance, and Remote Desktop Assistance.
Comprehensive Product Offerings:
Our product offerings include a wide range of turnstile solutions, such as Full Height Turnstiles and Gates, Waist High Optical Speed Lanes, Access Control Kits, Canopies, Man-Traps, Barriers, and Specialized Entrance Structures, featuring EntraPASS Global Edition Security Management Software for high-quality monitoring and access control. We pride ourselves on offering a diverse selection to meet the unique needs of each client.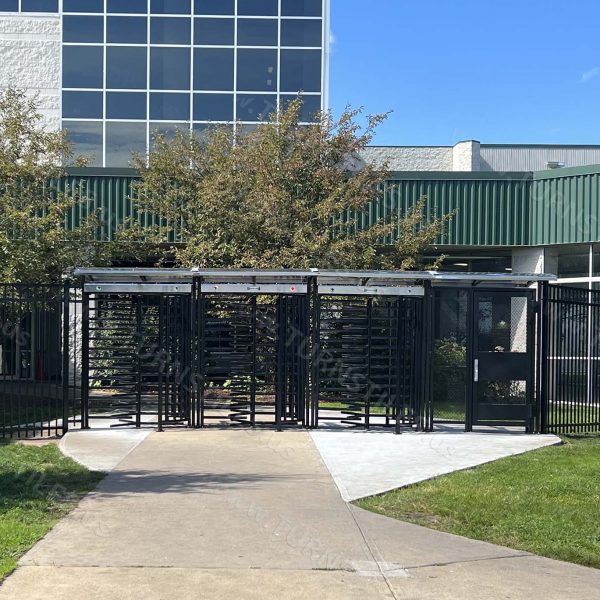 Turnstiles: We offer a wide range of turnstile models, tailored to your specific requirements, including various styles, sizes, and configurations to suit different facility types and security levels.
ADA Gates: Our ADA-compliant gates ensure seamless accessibility for individuals with disabilities while keeping a high level of security.
Canopies: Enhance the functionality and aesthetics of your turnstile system with our durable and visually appealing canopies that provide protection from weather elements.
Man Traps: Create secure access points with our man traps, designed to prevent unauthorized entry and maximize facility security.
Biometric Readers: Our advanced biometric readers offer reliable and accurate identification, enhancing access control and ensuring the highest level of security.
Card Readers: Integrated with our turnstile systems, our card readers provide efficient access control solutions, allowing for easy and secure entry.
Concealed Weapons Detection: We provide state-of-the-art concealed weapons detection systems, utilizing cutting-edge technology to enhance security measures.
Access Control: Our comprehensive access control solutions enable you to manage and monitor entry points effectively, ensuring only authorized individuals can access your facility.
Breadth of Services:
Design-Build: Our experienced team can assist you in designing and customizing turnstile security systems to meet your unique requirements, considering factors such as space constraints, traffic flow, and security protocols.
Concept Illustration: Visualize your project with our concept illustrations, helping you make informed decisions during the planning phase and ensuring the final system aligns with your vision.
2D AutoCAD Drafting: Our skilled drafters create detailed 2D AutoCAD drawings, providing accurate representations of your turnstile security system for precise implementation and seamless integration.
Manufacturing: With our state-of-the-art manufacturing facilities, we produce turnstiles and related products of the highest quality, ensuring durability, reliability, and adherence to industry standards.
Programming: Our experts provide programming services to configure your turnstile systems, optimizing performance and functionality while meeting your specific security requirements.
Installation: Our professional installation team ensures a smooth and efficient implementation of turnstile security systems at your facility, minimizing disruption to your operations. Factory installation of TURNSTILES.us products ensures that you have the best available turnstile technicians on the job. Our Technicians have been approved to enter and work in federal prisons, nuclear power plants, military SCIF restricted areas, and other high-security locations. Credentials Include OHSA 30 Training, Drug and Alcohol Screening, and FBI Background Clearance. 
Integration: We seamlessly integrate our turnstile solutions with your existing infrastructure and security systems, ensuring a cohesive and synchronized security ecosystem.
Strategic Alliances:
We have selected the very best manufacturing partners across all sections of our business. As a security systems integrator, we recommend the toughest, most reliable products to satisfy our customers' needs.
Our Commitment to Excellence:
We are committed to providing high-quality turnstiles integrated with access control, offering custom designs and full-service installation. When you choose TURNSTILES.us, you benefit from outstanding advantages that ensure the security and efficiency of your facility.
Trusted Provider:
As a chosen provider of security turnstiles, TURNSTILES.us holds a GSA Contract and has garnered the trust of recognized organizations nationwide. We have earned a reputation for delivering reliable and effective turnstile systems that enhance the security standpoint of various facilities.
Decades of Experience:
Since 1989, TURNSTILES.us has been a proud industry leader, offering the finest turnstile systems available. With our extensive knowledge and experience, we understand the evolving security landscape and continually adapt to provide cutting-edge solutions for our clients.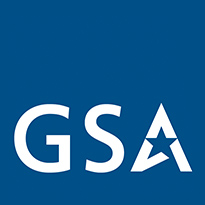 Federal U.S. Government
GSA Contractor
#GS-07F-9239S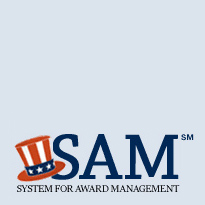 Federal U.S. Government
SAM Registered DUNS #181428611
www.TURNSTILES.US, INC. is honored to hold a GSA Contract and a commitment to provide the U.S. Government with exceptional, high-quality products and pride in workmanship. We bring the best security products and turnstile installation services to every one of our clients.
"Your team of professionals has greatly improved the physical security posture of our facility by eliminating our 'tailgating' threat. We have been inspected by the VA police and by our National Office on our physical security program.
All inspectors were very pleased with your installation of the turnstiles and more importantly the increase of our security posture. I am very appreciative of your efforts to provide quality customer service and ability to remain flexible during construction. I would gladly recommend your services to anyone who is in need of improved security!"
"I cannot say enough for all the hard work everyone on your staff has done for us here at Plant Vogtle. I also have to let you know that Jesse and Jesse Jr have received a lot of praise for their hard work. The quality of work, determination and dedication to see the work get done in a timely manner, meet and exceed all our expectations, as well as work in an ever changing environment. Words truly cannot express my gratitude, as well as everyone involved for all your staff has done. I look forward to working with you in the future."
"I want to thank you and your team for the superior support provided to our project for the setup and commissioning of our EntraPass System. It is by far the best program I have come across to date. Our project management team here at CH2M Hill is very impressed with the capabilities and the ease of use. I look forward in continuing a business relationship for future projects and would recommend your company without hesitation."
Thank you! We certainly have seen savings and they are greater than what I had projected. We were only averaging 70 purchases per day on the honor system but now average over 110. Improving payments by over 50% alone is a strong enough ROI to justify the expense. I do think more properties could benefit from this style system." (TURNSTILES.us meal tracking system with turnstiles and EntraPass software)
It came out great! Thanks for all your help on this project. I would also like to add that the work and quality is outstanding!
We are an Authorized Dealer for National Guitars USA
National Reso-Phonic Guitars is a manufacturer of resonator guitars and other resonator instruments including mandolins, ukuleles and 12 string guitars. Instruments are hand-built in San Luis Obispo, California and available now from
www.ResonatorGuitars.us
We offer sessions at Shadow Mountain Estate Rehearsal and Recording Studio
Shadow Mountain Recording Studio features a Presonus Studio Live 32 Mixer, Neuman Near Field Monitors, Neuman & Sennheiser Microphones and Electrovoice P.A. & Room Monitors. Full kitchen too!
The room sounds AWESOME! Fun place to write, rehearse and record music!
Get more information and book time in the studio at
www.ShadowMountainRecordingStudio.com
Hear our band at  www.OnceRemovedBand.com
Luxury Estate with Music Recording Studio Available
Conifer Home is a dream come true. We purchased this home 15 years ago and have had construction going on every year. The estate features a dedicated music recording studio, professional kitchen, exercise room, steam shower, wrap-around deck, heated dog house and more surrounded by breathtaking mountain views. Conifer, Colorado, U.S.A.
Get more information at www.ConiferHome.com.