Description
The AG-36-ADA Full Height ADA Gate is designed with security and simplicity in mind. Ideal to place next to one of our Full Height Turnstiles with hardware to attach, it can be configured a number of ways. A door strike with a panic bar, magnetic lock with a push to exit button, or a typical door handle with a key and mortise lock. With tough welded steel or stainless steel construction, a #9 mesh infill to resist tampering, and a heavy-duty fully adjustable hydraulic self-closing hinge, this full-height door is sure to stand the test of time. It can be seamlessly fitted with turnstiles, card readers, counters, cameras, EntraPASS Access Control Software, and more. Matching fences and filler panels are also available.
DOCUMENTATION
Data Sheet – AG Series Full-Height ADA Gates
Product Guide – AG Series Full-Height ADA Gates
AG36-ADA Gate Equipment Detail and Dimensions AutoCAD
Door Hardware – Electric Strike for AG Series Gates
Door Hardware – Automatic Door Operator
Door Hardware – AG-ADA Gate Electric Strike –  Installation
Door Hardware – AG-ADA Gate Electric Strike
Door Hardware – AG-ADA Gate Self Closing Hinge
Door Panic Bar Hardware – AG-ADA Gate Rim Exit Device
STANDARD FEATURES
36″ Passage Width
Steel Mesh Infill
Premium self-closing hinges
Standard Push Bar Exit
American-made Steel
Durable finish options to match your decor
Mechanical Lock (Deadbolt key and mortice with handle)
Electric Lock (Electric Strike OR Maglock, Panic Bar and Power Supply)
Double Maglock (Magnetic)
ADDITIONAL OPTIONS
LED Accent Light – Light that mounts onto gate frame
Power Supply – Power supply in a weatherproof enclosure that mounts to gate frame
DC-Access Relay – Relay that operates a strike or maglock
Exit Paddle – Replace Push Bar with a Push To Exit Paddle
Spike Strip – Adds an extra deterrent to the top of the gate frame
Anti-Reach Barrier – Special barrier to keep people from reaching around the turnstile to open the gate
Vertical Bars or full Steel Mesh style
Matching Filler Barriers Available
Card reader mounting plates or posts
Custom Sizes to Order
FINISH CHOICES
Galvanized Steel
Stainless Steel Upgrade
Powder Coated (several color options)
Powder Coated over Galvanizing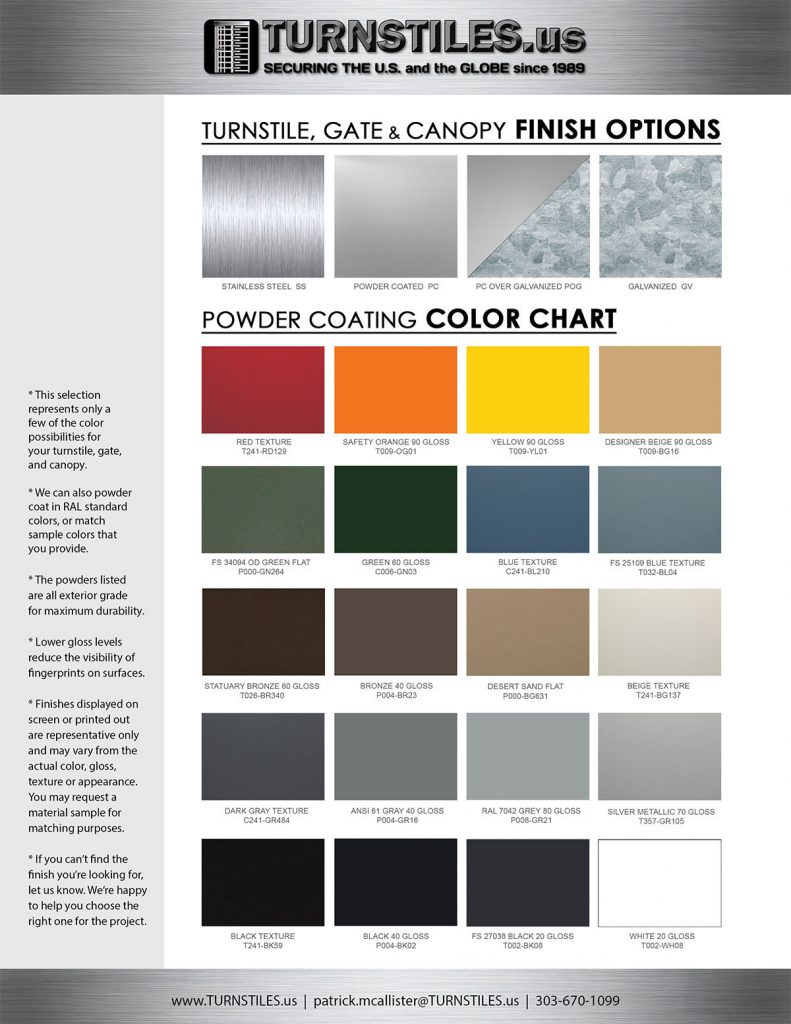 INSTALLATION
See More photos from this installation: Koppenhaver – Spring Glen, PA
We are continuously working to improve the designs of our turnstiles and gates. Some features of your may be changed or added to future gates from the images shown above.
See our turnstile and gate installation portfolio here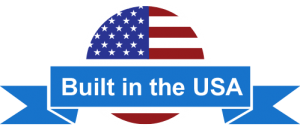 *Please note that freight is not included and will be a separate charge.  Contact TURNSTILES.us for a quote!