Description
TURNSTILES.us is leading the entrance security industry in clean-energy solutions with Solar-Powered Turnstiles. The function of the turnstile is to control the flow of people entering and exiting a facility. With a 2-Way Electric Controller, the dual passage may be programmed for Entry and Exit as you wish (both passages, both directions). Solar Power (and optional access control over wifi) makes this unit wireless and convenient to place and relocate when needed. The Portable Base allows it to be moved by forklift. Optional ramps allow people to walk up to the turnstile with ease. With EntraPASS Software, the turnstiles can be programmed as entry only with free exit, or require a scan-to-exit, thereby tracking who is on and off-site. These special features make them especially great for construction sites. The model pictured includes a Tandem Turnstile, Portable Base, Canopy Roof with Gutter, Solar Panel Roof, Backup Battery, and Electrical Box Housing. These products are proudly manufactured in Colorado with steel sourced in the USA. We are working to lead the security gate industry with innovative products and manufacturing that reduce the impact we make on the environment. Automated entrance control at your location offers many cost and time-saving benefits. Ask us how our turnstiles can work for you!
Data Sheet – Solar Powered Portable Turnstiles
Data Sheet – AG Series Full-Height Tandem Turnstiles
Production Worksheet for Manufacturing – Tandem Turnstile
Turnstile Color and Finish Chart
FEATURES
Full-Height Tandem Turnstile
Portable Forklift Base (6′ x 10′)
Basic Turnstile Canopy (6′ x 10′)
Solar Panel Roof and Electronics Cabinet
Bright Motion-Activated Floodlight (has its own solar power separate from the turnstile)
Battery backup stores 3 to 5 days of power

Designed based on the following criteria:
1185W, 24V, 297AH, It is sized for 41AH/Day 24VDC Load With approximately 5 Days of AUTONOMY near Birmingham AL.
It is designed to power Outlaw Industries AG-30-TT Tandem Turnstile with Fail Lock in Both directions No indicator lights,
4-HID Card Readers, a 4-Door Controller (for example a KT400), a Small Switch, and an EZ Bridge Point to Point wireless system.

Turnstile specifications:

(2) Two-Way Electronic Control Heads
(4) Card Reader Mounting Plates
(130) Plastic End Caps on all Arms
(2) Bidirectional Key Override Sets (turnstile can be unlocked manually by key, in either direction for service or temporary events)
(2) Modular Locking Mechanisms (fail-safe or fail-secure, clockwise or counterclockwise)
Steel Hardware
Corrosion-Resistant
Extra Thick Posts and Mounting Brackets
Choice of Finish
Electrical Specifications:
Input voltage: 100-220 VAC

Frequency: 50/60 Hz
Operating Voltage: 30 VDC
Operating Current: 0,2A

Wiring Installed and Tested
Hand Built In The USA
ADDITIONAL OPTIONS
Steel Folding Ramps
8-Digit Resettable Counter
Extra Battery Backups
Cold Weather Package
Heel Guards
Hinged Lid
Filler Barrier or Fence
Lockout Bar
Portable Base Plate
Choice of Finish
Integrate with EntraPASS Access Control Software
More Solar-Powered Equipment

Matching ADA Doors
Single Turnstiles
Auto / Vehicle Gates
DIMENSIONS
Tandem Turnstile dimensions

102″ Length
60″ Width
91″ Height

Platform Dimensions

6′ length
9′ width
6″ Base Thickness

Canopy and Solar Panel

6′ length
9′ width
9.5′ height overall (6″ base, 8.5′ canopy, 6″ panel on roof)

Approximate Weight

1590lbs Turnstile + Canopy, Base and Panels
INSTALLATION
Above: Tandem Turnstile with ADA Gate and Canopy, Solar and Portable Base with Ramps.
See more photos from this project Here: Harder Mechanical Contractors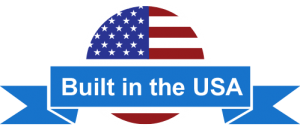 Contact TURNSTILES.us for more info and a quote!
*Shipping is estimated and subject to change. We will contact you about your order.