Description
The AG-30-T-PGC combines a Full Height Single Turnstile with an attractive curved Plexiglass Canopy for increased security and protection from the weather. The steel base plate can allow the whole unit to be portable by forklift. This unit is great for construction sites that need to track employees and want to move their secure access points when done working. Many custom options are available – including solar power and an electronically controlled access system.
FEATURES
30″ Galvanized, 2-Way Electric Turnstile
Arched Plexiglass Canopy
Integrated gutter
6′ x 6′ Steel Base Plate
Portable with built-in Forklift Pockets
Durable materials and finish
American-made Steel, fabricated in America
Card Reader Mounting Plates included
ADDITIONAL OPTIONS
Solar Power
Access Control System – Integrates with EntraPass Access Control Software
Can be configured for 110v or 220v
A counter for the locking mechanism
Cold weather package (thermostat and heater system)
ACCESS CONTROL PACKAGES
FINISH CHOICES
Powder coating over galvanizing
Powder coating color options:
INSTALLATION
Contact TURNSTILES.us for shipping and installation information – available now!
See our turnstile installation portfolio.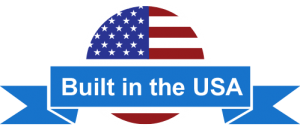 *Contact us for a freight quote.