Description
A Turnstile Canopy is commonly used to help protect turnstiles from the elements and provide roof-line security. The Basic Turnstile Canopy has a sloped roof with a gutter and at least four posts depending on the size. The four posts/legs are designed to be recessed 3 feet into your concrete foundation. The roof slope and gutter typically tilts down to the unsecured side (meaning front outside view) Our engineered canopies are manufactured to surpass your county wind and snow load requirements. Integrate with turnstiles, solar power, counters, card readers, electronically controlled access system, and more. Make the canopy into a secure shelter by adding wall panels. We proudly build our turnstiles and canopies in the USA and we customize your order.
*Note: Engineering, Drafting, Schematics, Shipping, and Installation are additional. Final dimensions, colors, and design details shall be approved and signed off by the client prior to fabrication.
Basic Turnstile Canopy Style Sheet  – PDF
Basic Turnstile Canopy Style Sheet – Web Form
>> Design Your Canopy!
Specification – Canopy Substructural Parts
Specification – Canopy Ribbed Metal Panel Roof
Basic Canopy Installation Instructions
FEATURES
Single-slope steel roof
Built-in gutter/downspouts
Posts designed to be recessed 3 ft into a concrete foundation
Rated for extreme wind and snow loads
Custom sizes and Overhangs to suit your needs (Starting at 8'x8'x8′)
Painted or Galvanized finish
Protects your turnstile from the elements
Provides roofline security, preventing climb over
ADDITIONAL OPTIONS
Solar Power Panels on Roof
Add Turnstiles and ADA Doors
Cold Weather Package
8-Digit LCD Resettable Counter
Upgrade to Peaked Dual-Pitched Roof
Upgrade to a Topgal Polycarbonate Roof
Lighting Kits and Electric Accessories
CCTV Video Cameras and Computer Workstations
Access Control System – Integrates with EntraPASS Access Control Software
See more EntraBOX security products like the Enclosed Glass Canopy
INSTALLATIONS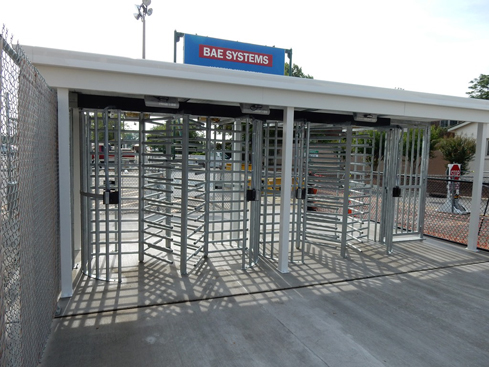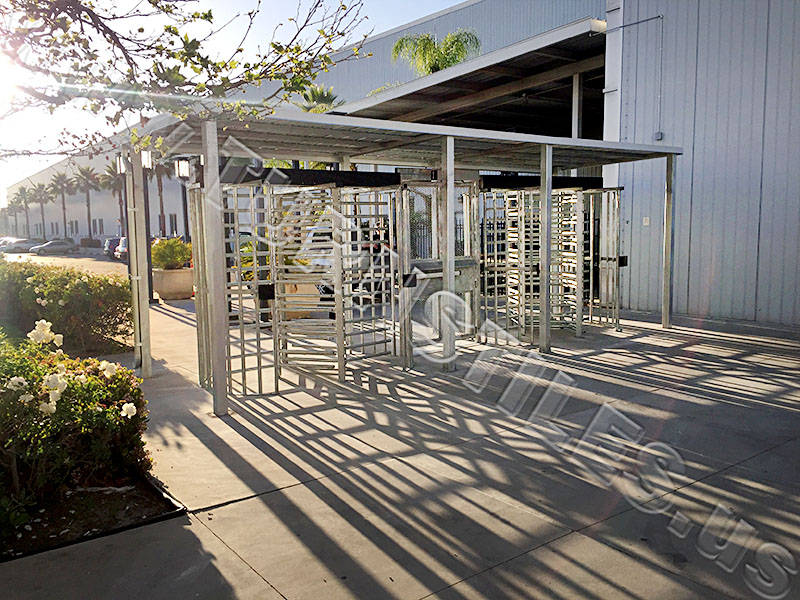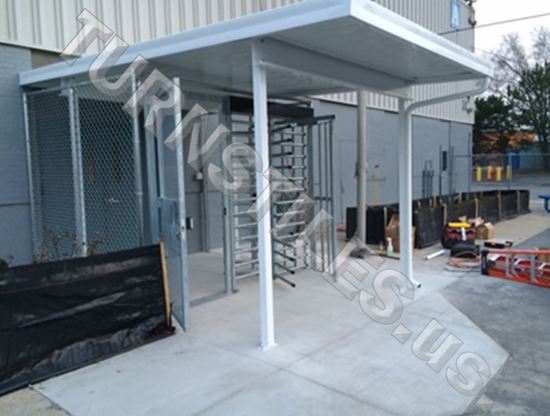 Full-service installation is available. See our portfolio of work