Description
The Anti-Reach Through Barrier is a specialized part that could be critical to the security of your turnstile arrangement. When a turnstile is next to an ADA door, someone could reach through the turnstile bars from the outside and push open the door. The Anti-Reach Barrier, with its steel frame and mesh panel, effectively prevents this breach, reinforcing the security of your turnstile and gate system. If roofline protection is also needed, see our EntraBOX Turnstile Canopies and Shelters. Made in the USA with pride and built to suit your specific needs.
Data Sheet – Anti-Reach Barrier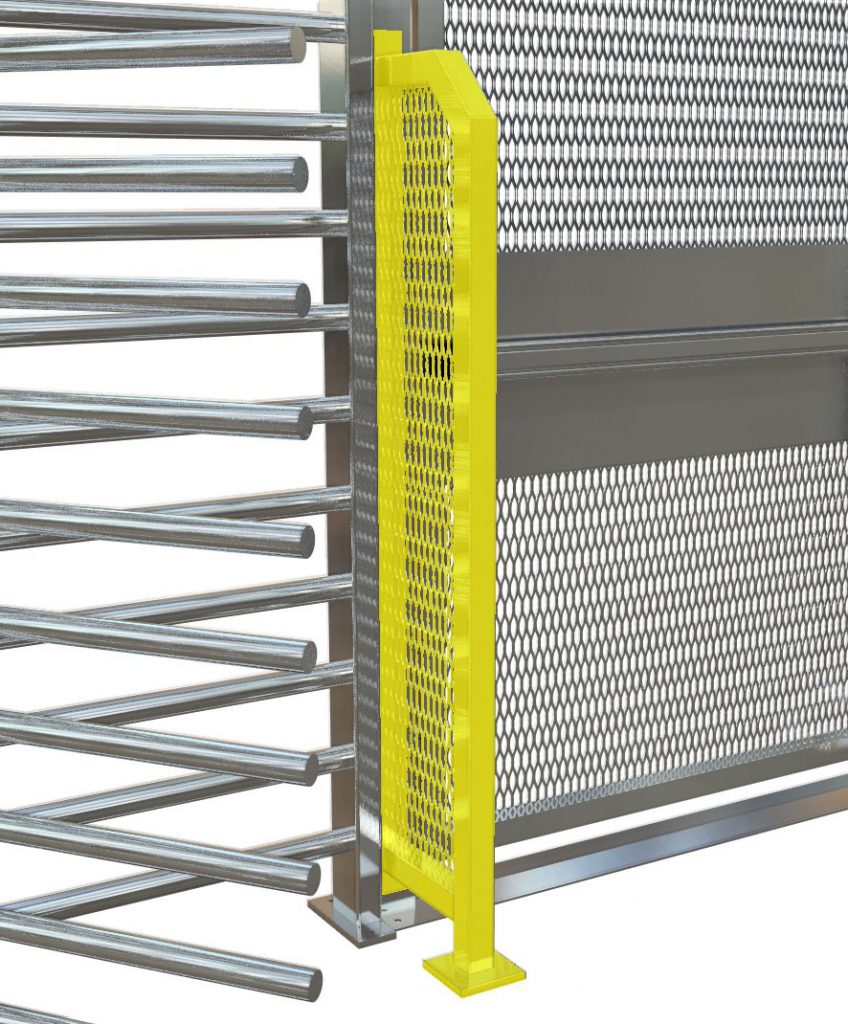 FEATURES
Steel barrier panel with steel mesh prevents reach-through
Welded steel frame and mesh fabric
Easy to install onto a door frame or turnstile frame
Heavy-Duty Industrial Grade Materials
Dramatically enhances the security of your Turnstile/Gate System
Made In The USA by patriotic American Craftsmen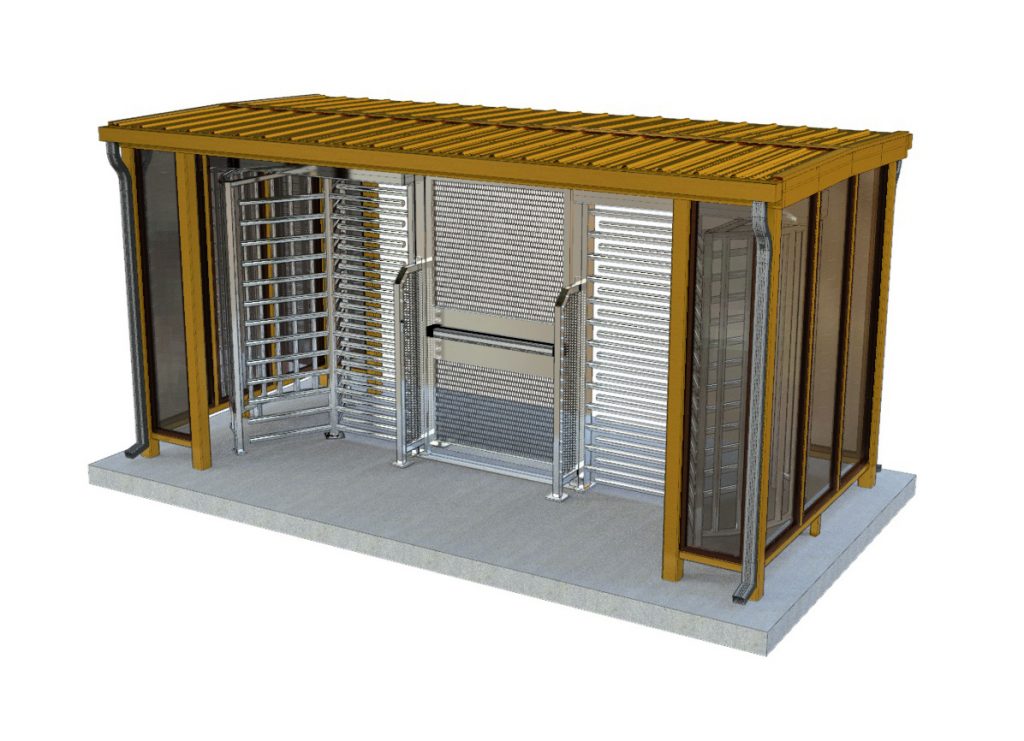 *Shown: 2 Anti-Reach Barriers in between an ADA Gate and Two Single Full Height Turnstiles.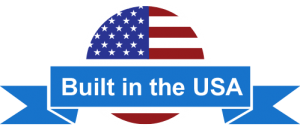 *Please note freight is additional.
*Contact TURNSTILES.us for TurnKey Design-Build services. See our portfolio of work Here.