Description
Clear Panel Polycarbonate Partitions are glass-like security panels that can be customized to beautifully compliment your entrance control equipment. Place these lighter-weight clear panels around a turnstile array to create a physical barrier while keeping an open aesthetic. These are ideal for businesses, corporate offices, prestige settings, banks, airports, museums, manufacturing, employee entrances – the list goes on. They can be placed to create a sneeze shield at an entrance or front desk. These barriers have a refined and modern look that beautifully complements your optical turnstile array. Available in crystal clear or with a dark tint. Outlaw Polycarbonate Panels are used to secure areas in your entrance control configuration between or beside turnstiles. Conveniently order by section, or contact us to discuss your desired entrance design.
FEATURES
Custom panel sizes

6×6 ft  *popular
1.5×6 ft
3.x6 ft
3×3 ft
1.5×3 ft

Choice of frame shape

Stainless Steel 2″ Round Posts
Stainless Steel Square Frame
"Invisible" Frame, Square Posts w/Glass Clips

Floor Mount or Freestanding
Secure and safe polycarbonate (like glass, but lighter and more durable)
Matching Glass Clips and Hardware
More options available upon request
APPLICATIONS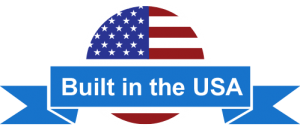 *Contact TURNSTILES.us for delivery and freight information.