Submitted to:
Brendan Rys
Ahold Delhaize ADUSA
Retail Business Services
Stop and Shop
York, PA
Submitted by:
Patrick McAllister
www.TURNSTILES.us, Inc.
February 2022 – Present
The team at TURNSTILES.us is honored to present you with our Turnstile Canopy Entrance System. Please find the selected equipment information listed below. We appreciate the opportunity to work with you.
EQUIPMENT

External Entrance 
(2) AG-30 Single, Powder Coating over Galvanized Turnstile

(2) AG-36 Powder Coated over Galvanized ADA Gate
(1) Strike and Pushbar for Entry Gate
(1) Maglock for Emergency Gate
75′ x 25′ Engineered Structural Steel Canopy
18′ X 26′ Enclosed Entrance Canopy
LED Canopy Lighting
8′ X 10′ Security Booth Includes
* Extrusion and Glass Storefront

(1) Man Door
(1) Transaction Window
(1) Countertop
Electrical Package
Interior and Exterior Lighting
Convenience Outlets
Heating and Air Conditioning

8′ Security Fence Surrounding Canopy on (3) Sides
IX-MV Audio and Video Master Station
IX-MV Audio and Video Door Station
Cable & Electrical Supplies
Equipment Rental Misc
Internal Entrance
P60 Aluminum and Lexan Full Height Turnstile
6500 Electronic Control Head
(2) Aluminum Card Reader Plates
Side Filler Panels
IX-MV Audio and Video Door Station
Cable & Electrical Supplies
SERVICES
Field Labor & Travel

(4) Factory Installers
(20) Days of Field Labor
(2) Days of Travel Pay
Customer Will Provide Conduit
Scope of Work
Uncrating and Removal of Debris
Installation of All Equipment
Test Operation of All Units
Owner Training
Customer Provides

Permits
Install of Electrical
Install Foundations for Canopy Framing
Engineering Drafting Programming
Provide AutoCAD Equipment Location Detail
Point-to-Point Schematics
Lane Configuration Software and Training
Shipping and Crating
AutoCAD Equipment Location Detail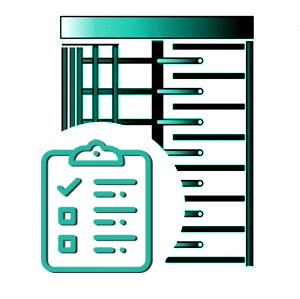 We are a One Stop Shop
Over 33 Years of Installation Experience
Pride in Craftsmanship
We provide Turn-Key Service with Value-Added Engineering
We provide Access Control Elements integrated with the Turnstiles
U.S. Federal Government GSA Contract # GS-07F-9239S
SBA Small Business HubZone Certification # 64753
We appreciate the opportunity to work with you on this project.