Safety, Security and Communications Solutions
to prevent the spread of COVID-19
TURNSTILES.us has designed entrance management security systems since 1989, growing along with the technologies at the forefront of the industry. Today we continue to develop and manufacture a variety of safety, security, and communications solutions to prevent the spread of COVID-19. Unique concept designs inspired by the latest trends ensure smoother operations for businesses of all types and sizes. Security Packages from TURNSTILES.us include integrated hardware and software components. Contact one of our team members today to discuss your requirements.
TURNSTILES.us Solutions to Fight COVID-19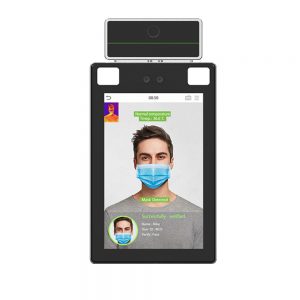 - Thermal Imaging Camera
- 10,800 Measuring Points
- 2.5 ft read distance
- 8-Inch Screen - 50,000 Faces - 5,000 Palms
- Adapts to unstable temperature environments
- No additional calibration required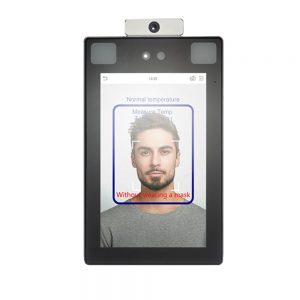 - Thermopile Sensor
- 1,024 Measuring Points
1.5 ft read distance
- 8-Inch Screen - 50,000 Faces - 5,000 Palms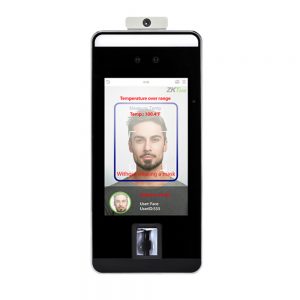 - Thermopile Sensor
- 1,024 Measuring Points
- 1.5 ft Read Distance
- 5-Inch Screen - 6,000 Faces - 3,000 Palms
- 10,000 Fingerprints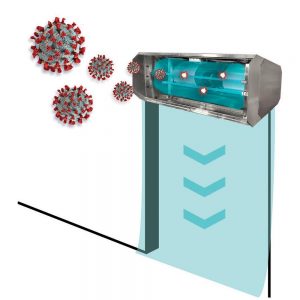 Germicidal UV Light and Air Curtain in one
Kills 99% of coronavirus that passes through
Provides temperature control and airflow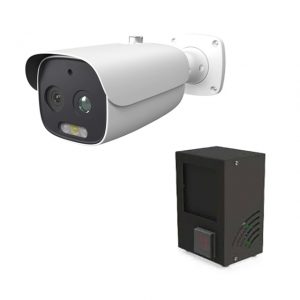 Intelligent Thermal Camera with Face Detection
Locates and reads skin temperature as people walk by
Checks temperatures with accuracy from a non-invasive distance
Bundle with Blackbody Calibrator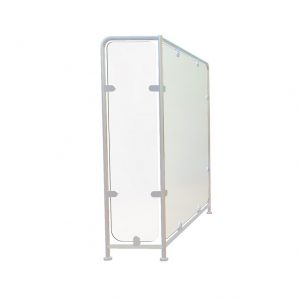 Place in between turnstiles to create separate lanes
Lighter weight and safer than glass
Use as barriers/dividers to protected areas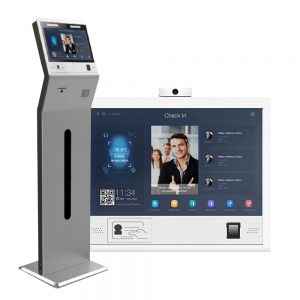 - Guest and Appointment Management
- Book appointments ahead of time by email
- Send a health questionnaire agreement to client
- Allow walk-ins or appointments to check in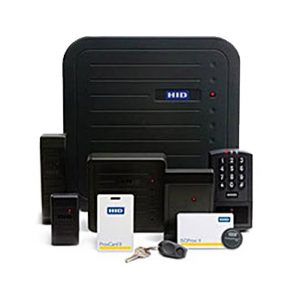 HID Proximity Card Readers
Contactless Smart Cards
Color ID Card Badge Printing
Refill Cards and Credentials
Barcode Scanners, Magnetic Stripe, QR Code Scanners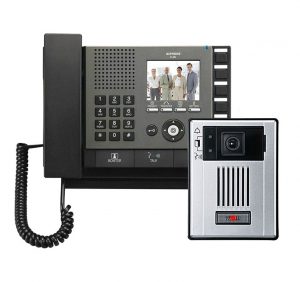 HD Video entry security
Remote live monitoring
Internal communication and paging
Master Station Intercom for Main Office
Weatherproof Door Stations for Entry Communication
Thermal Imaging Security Entrance
EGC-UV Turnstile Building with Temperature Measurement & Air Purification
FEATURES & BENEFITS
Temperature Measurement
Facial Recognition
Mask Detection
Air purification by ultraviolet light
Climate-controlled building
Live body/ anti-spoofing technology
Multi-factor validation for strong access control
No more remembering passwords or ID cards
Track mask and temperature agreement compliance
Email alert notifications
Monitor who is onsite or offsite in real-time
Eliminate buddy-punching
Increase log accuracy, save time and money
Convenient, reliable, and secure
All-in-one turnstile canopy solution
Made in the U.S.A.
EQUIPMENT (Model EGC-UV-2430)
* Custom Equipment Available
Outlaw Enclosed Glass Canopy
Sliding glass double doors
Overall size approximately 24′ width, 30′ depth, 12′ height
Wide fascia and a single-slope steel roof
Storefront glass sides and frame partitions
Built-in gutter/downspout, wiring, and interior lighting
Variety of finishes and colors
(2) AG-30TT Tandem Turnstiles

(1) AG-36 ADA Swing Gate


Multi-Biometric Access Control Readers w/

Temperature Measurement 

UVC Air Purifying Curtain with electric heat and thermostat

EntraPASS Global Access Control Software


Door and Turnstile Controller Panels

Above: Style variant of the Custom Turnstile Canopy with Wide 2ft Columns and Brick Finish