Springs Rescue Mission -
Colorado Springs, CO
TURNSTILES.us provided two full-height turnstiles with access control to secure the campus of Springs Rescue Mission in Colorado. A single point of entry into the grounds is essential to ensuring safety and security of all the people present. The turnstiles are situated outdoors along a fence line. Custom programming included integration of the equipment and programming of EntraPASS with their existing access system.
Turnstile Entrance and Exit
Springs Rescue Mission - Learn More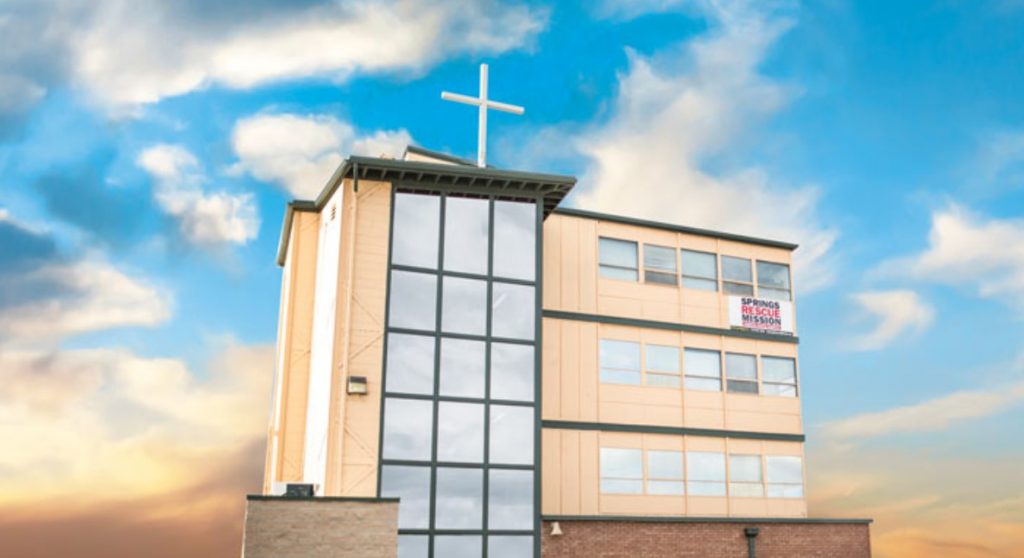 Springs Rescue Mission is committed to providing invaluable community contributions in the human services category with a unique offering of relief and rehabilitation programs. They are a recognized and valuable part of the Colorado Springs community.
Visit Website – www.SpringsRescueMission.org
TURNSTILES.us has also provided a turnstile installation for Denver Rescue Mission in Denver, CO – see photos from that project here.