Description
Full Height Turnstiles and ADA Gates are some of our most popular items and are frequently purchased together. This heavy-duty, full-height high-security turnstile and gate set provides controlled access when entering or exiting a facility.
FEATURES
HS430S Full Height Single Turnstile

Mechanical
30″ Passage Width
1.5″ Diameter Tubing
Powder Coated finish, choice of color
Black or Orange End Caps
Card Reader Mounting Plates
HS430S Single

59.25″ Depth
66″ Width
91″ Height

Shipping Weight (each): 650lbs
Shipping Dims (alone): 88 x 51 x 54

HS336-ADA Gate

Deadbolt and Pushbar
36″ Passage Width
Powder Coated finish, choice of color
Security mesh infill
HS336-ADA

3″ Depth
43.375″ Width (including frame)
91″ Height

Shipping Weight (each): 490lbs
Shipping Dims (alone): 105 x 51 x 54in

COMBINATION Shipping Data

HS430-S (1) & HS336-ADA-MS (1)
Weight: 1095lbs
Crate Dimensions: 103 x 51 x 54in

Turnstile and gate have channels for wiring between them
Use on a fence line, in an entry or hall, indoors or outdoors
Made in the U.S.A.
OPTIONS
Add an Anti-Reach Barrier
Upgrade Turnstile Controller
Add Motorized Door Opener
Upgrade Finish
And More!

INSTALLATION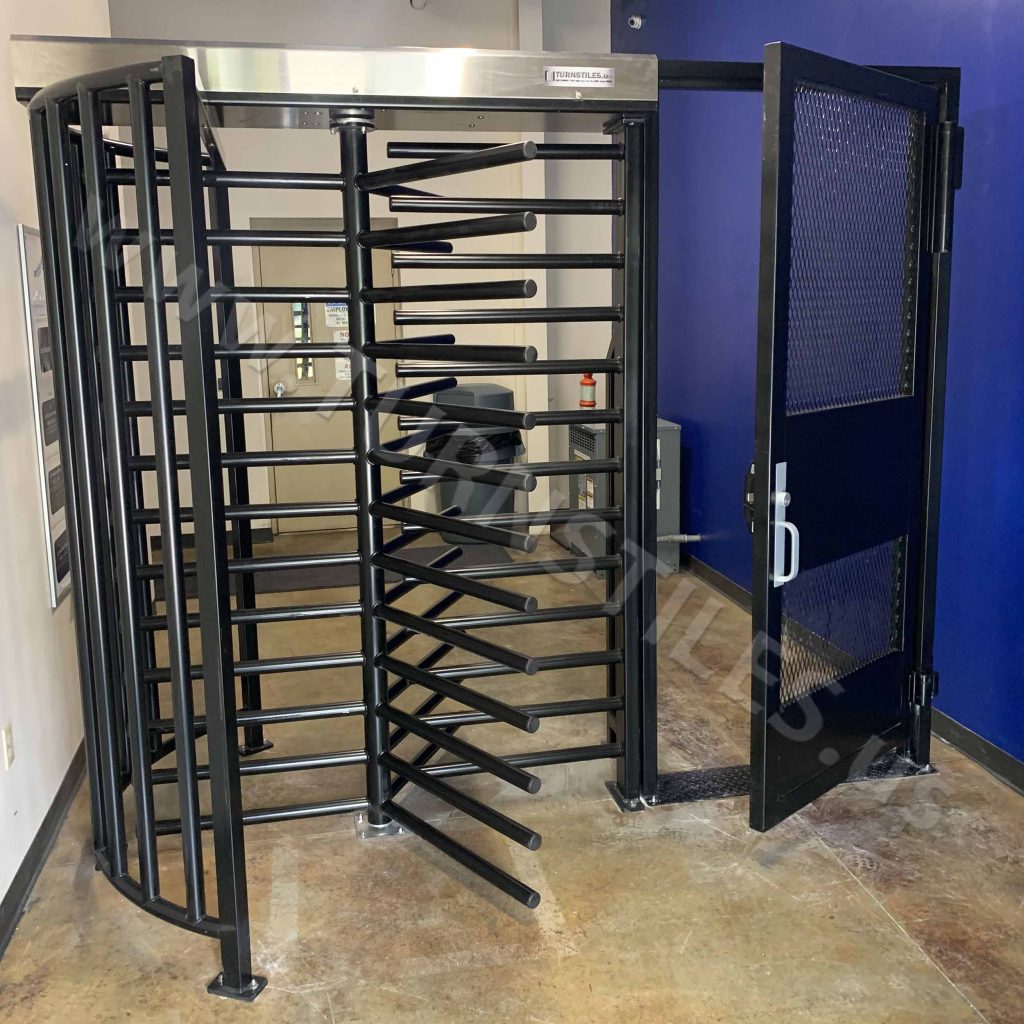 Single Turnstile and Gate in Hallway, Powder Coated Black and Stainless Steel Header
Contact TURNSTILES.us for installation information.
See our turnstile installation portfolio here.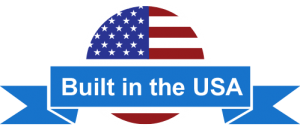 *Please note the price listed is equipment only, and freight will be charged separately. Please contact us for a freight quote.