Man Trap Security Entrance

The Jackson Laboratory – Sacramento, CA
www.TURNSTILES.us is a professional organization dealing with the physical and electronic securing of building entrances with Turnstiles, Mantraps, EntraPASS Access Control Hardware, and Software since 1989.
TURNSTILES.us is honored to provide our GSA Schedule Turnstiles for this project. Please find the selected equipment information listed below. We appreciate the opportunity to secure The Jackson Laboratory in Sacramento, CA.
Custom Man-Trap Security Entrance
Equipment
Custom Man-Trap with Installation
Approximately 16.5′ x 6′ Man-Trap
Double Semi-Automatic Cubicle
Extraction Fan Ventilation
Red and Green Directional Lighting
304 Brushed Stainless Steel
Services
Field Labor
(3) Factory Installers
(14) Days of Field Labor
(2) Days of Travel
*Scope of Work Includes Notching into Exterior Wall
*Electric to Base of Turnstiles by Others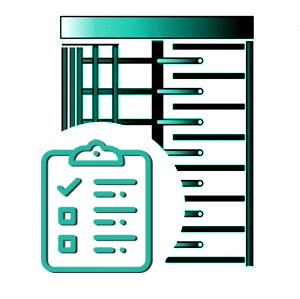 We are a One Stop Shop
Over 33 Years of Installation Experience
Pride in Craftsmanship
We provide Turn-Key Service with Value-Added Engineering
We provide Access Control Elements integrated with the Turnstiles
U.S. Federal Government GSA Contract # GS-07F-9239S
SBA Small Business HubZone Certification # 64753
We appreciate the opportunity to work with you on this project.