Description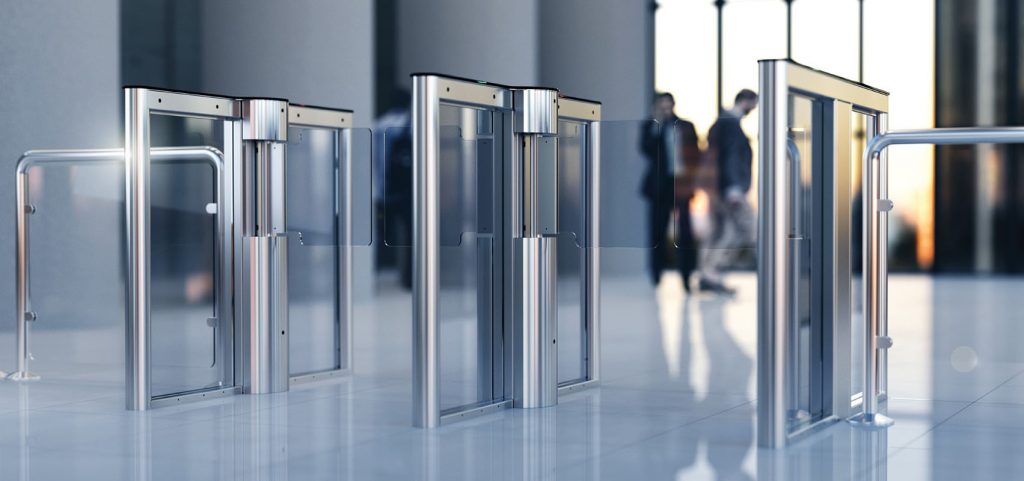 Facilitates access control in secure areas indoors. Typical usage includes passenger traffic ticket and access control points, airports/seaports, authorized personnel entry points, passenger flow direction, access control points in secure buildings (e.g. federal facilities, including border crossings, departments, other agencies and branches, ticket control and fee collection points, stadiums, multi-purpose arenas, access control, and TNT systems in the workplace, e.g. offices, special areas in factories. Priced per module (Master/Primary Cabinet, Secondary/Slave Cabinet, and Center/Hybrid variations). Low Glass or High Glass panels are available in both Standard and Wide widths. Stainless Steel and Clear tempered glass come standard. Powder-coated colors are available as an option.
Data Sheet – SG3 Series Swing Glass Optical Speed Gates
STANDARD FEATURES
Ideal for indoor use in prestige settings
Swing Glass Optical Turnstile Speed Gate
304 Stainless Steel frame with clear side panels
Clear tempered glass
Lane Width: Standard 26″or Wide 35″
Glass Height: Low 39.9″
OPTIONS
Color powder coating for cabinets and color glazing for low glass.
Integrate with EntraPASS Access Control System, Ticketing, Time and Attendance, Visitor System
Readers appointed by customers, card PIN Password Barcode Scanner or Biometric Reader
Integrate with face recognition system, fingerprint identification system, ID card recognition system, or passport identification system
FINISH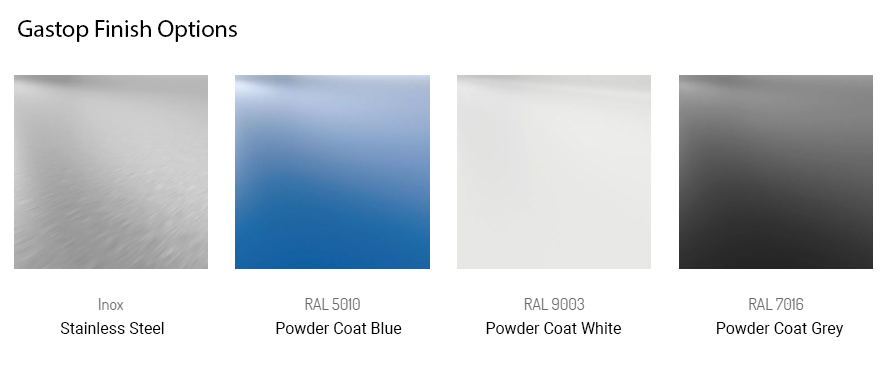 DRAWINGS & DIMENSIONS
SG-3 Series Overall height: 39.9″ Low Glass, 51″ High Glass
SG-3 Series Passage Widths: 26″ Standard, 35″ Wide
Click to enlarge: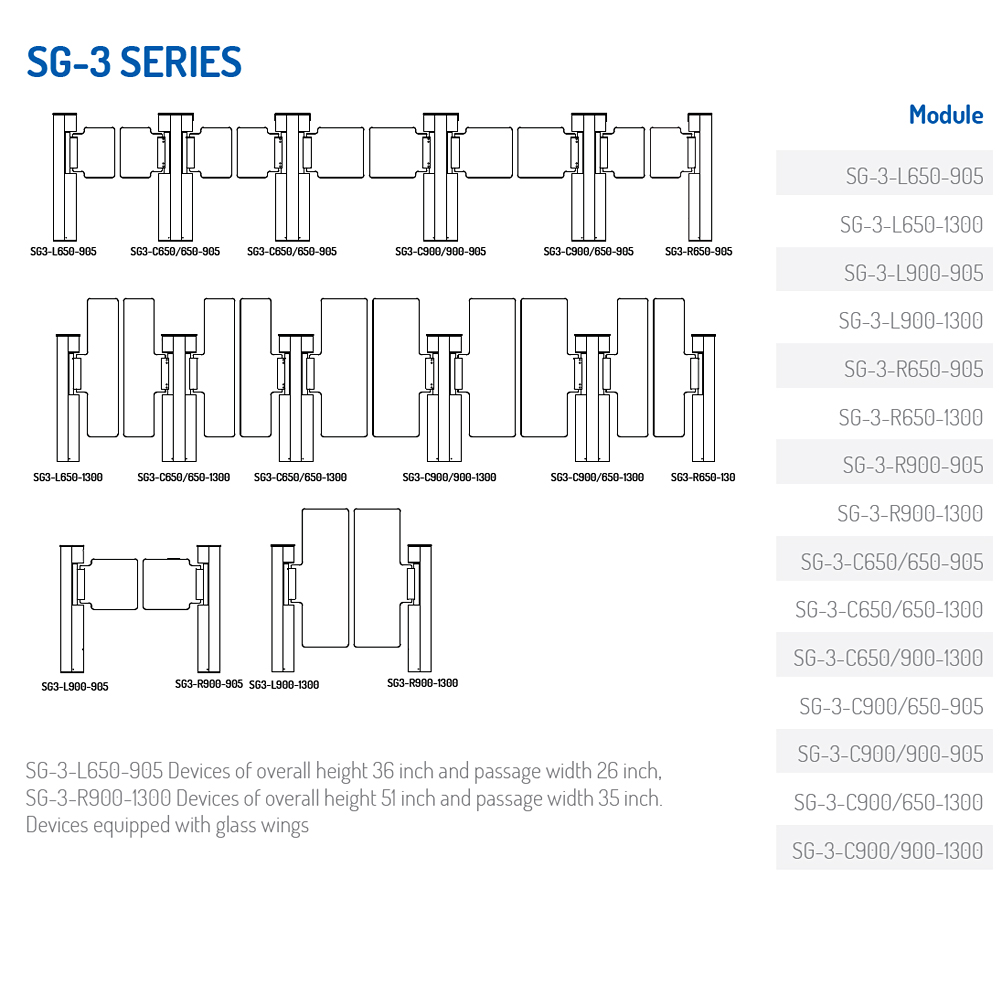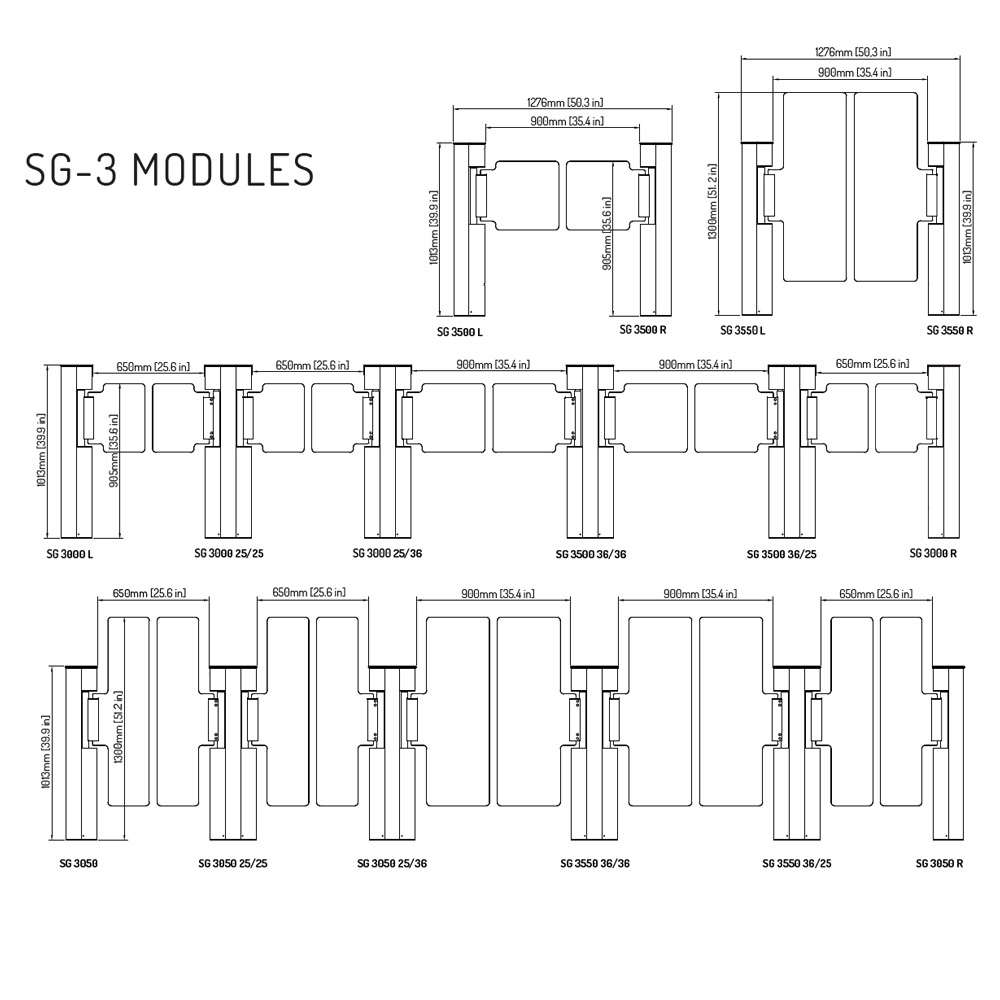 INSTALLATION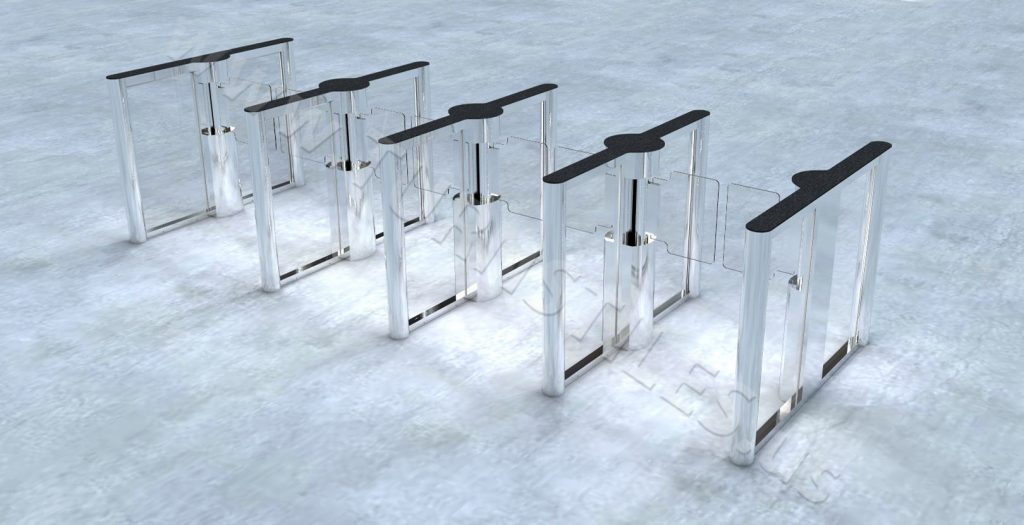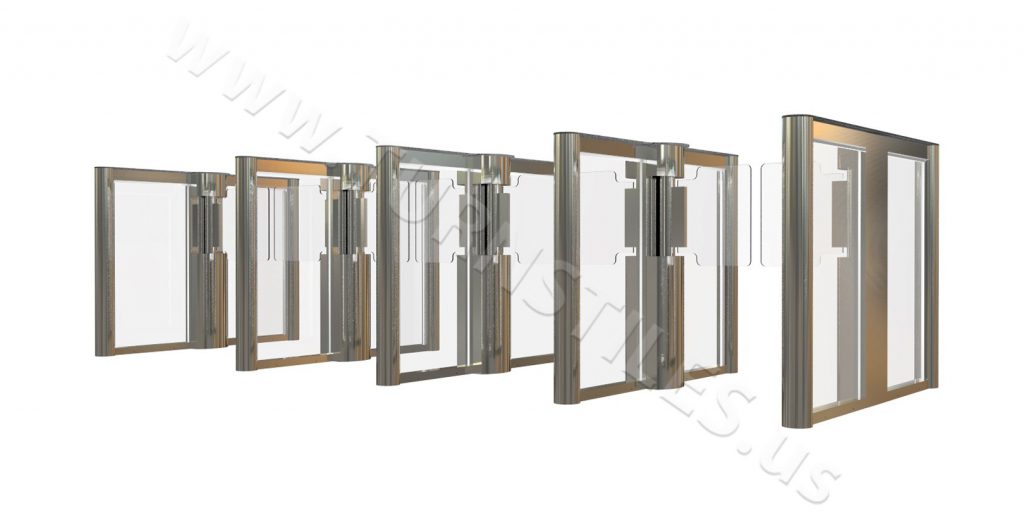 Full-service drafting, engineering, programming, and installation are available now. Contact us for a quote.
See our Turnstile Installation Portfolio.