CVX021 Software and Updates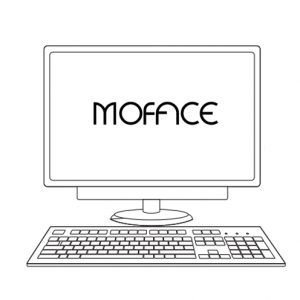 MoFace Software for desktop allows you to manage your device activity from your administrator computer. View Pass Records, Personnel Access Logs, and manage your access database. Conveniently download new releases of MoFace Software and other Device Updates anytime from this page. Content is posted as soon as it becomes available and new releases are cumulative.
The desktop software runs on a Windows OS (Apple not supported at this time) and communicates to the CVX021 Device by your internet connection. See the Documentation below for more information.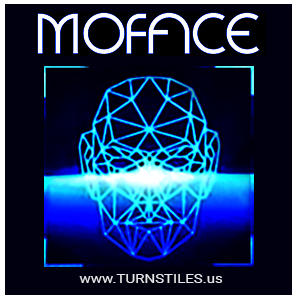 07| Version 01/25/2021
Default User: sys_admin
Pw: sys123456
UNINSTALL PREVIOUS VERSIONS
If you are updating from an older version of MoFace, you must uninstall the previous version before installing the new one. Your Personnel Database and Access Logs can be exported from Moface (.xls files) and then imported into the new version. Follow these instructions to uninstall the previous software.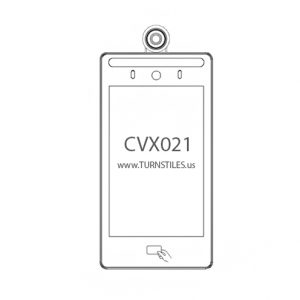 CVX021 APP
Your device will arrive with the most recent App version. Any updates or improvements to the interface will be posted here. 
Below are available update files for the CVX021. This is an open source platform that we encourage developers to investigate and customize for their own needs.
CVX021 DEVICE UPDATES
*To 'flash' updates to your CVX021 device, download and unzip file, and copy the contents to a USB flash drive. The USB Drive must be in FAT32 Format for these updates to work. Plug the drive into the device and the CVX will recognize it. Follow through and restart device to apply the update.
04| Download .ZIP>> CVX021 Facial Recognition App
> Current Version 9/10/2020
> Added more characters to the user name input fields on the app, increasing from 18 to 30. Added white halo to face frame display for better recognition alignment. Moved temperature adjustment from background to System Settings menu. This version includes all previous updates. NOTE: Uninstall the previous app before installing the new one.
03| Download .ZIP>> Device Update: Add Characters to Temperature Programming
> Update 8/20/2020, Edit 8/28/20 file re-uploaded
> Use only if device does not allow programming of temperature over four characters. Use only on round camera models. This update allows five characters to be entered within Temp Alarm settings (100.4)
02| Download .ZIP >> Device Update: Add More Characters to Temperature Display
> Update 7/31/2020
> Use only if device does not display temperature read over four characters (100.)
This update adds to the readout, improving Fahrenheit display.
01| Download .ZIP >> Device Update: Display Fahrenheit
> Update 5/14/202
The following pages include CVX021 product information, setup and support guides.
More resources are actively being developed, so check here for our news. Thank you for choosing www.TURNSTILES.us