Custom SG4 Optical Turnstile
- DPR, Newport Beach, CA
Submitted to:
DPR Construction, Inc.
Newport Beach, CA
Submitted by:
www.TURNSTILES.us, Inc.
Completed July 2022
www.TURNSTILES.us is a professional organization dealing with the physical and electronic securing of building entrances with Turnstiles, Mantraps, EntraPASS Access Control Hardware, and Software since 1989. We are a U.S. Federal Government Contract Holder (GS 07F 9239S) and are registered with the U.S. Federal Government System for Award Management (#181428611). Please find photos and documentation for this project below.
Custom SG4 High-Glass Optical Turnstile
Single lane configuration
Bi‐directional passage
ADA-compliant passage width
High-Glass (special frame and motor to support this)
Sleek modern style with clear wing doors and sides
Stainless steel body with contemporary black shine accents
'Mousehole' for conveniently running wires
Custom Development and Production
Detailed AutoCAD Documentation Complete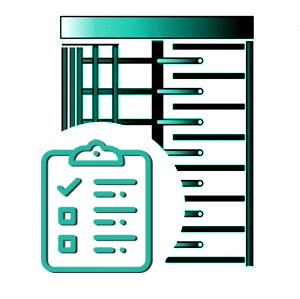 We are a One Stop Shop
Over 33 Years of Installation Experience
Pride in Craftsmanship
We provide Turn-Key Service with Value-Added Engineering

We provide Access Control Elements integrated with the Turnstiles
Thank you for choosing TURNSTILES.us.

We appreciate your business.