Description
For installation according to customer requirements
L, XL, and 2XL terminals are the optimum functional and design supplements for all Magnetic barriers. Their large installation dimensions provide a universal platform for all customer-specific equipment – for intercom systems and video monitoring, or for complex access and exit control systems. The terminals are made of aluminum and stainless steel and are thus designed for long service lives. The front consists of a front cover that can be slid out on telescopic rails and a slot-in door that can only be opened with a single key. Service technicians, therefore, have easy access to all installed components. Terminals from Magnetic are available in three versions: with a height of 1.5 m, the L and XL models are intended for use with cars while the 2XL model – with a height of 2.2 m – offers a large individually configurable installation area suitable for all vehicles from compact cars to large articulated trucks.
FEATURES
Freestanding terminal housing
Universal platform for a wide variety of equipment
Shape and colors based on the prize-winning design of our access barriers
Slide-out front cover for simple commissioning and maintenance
Maximum protection against corrosion
OPTIONS
Colors: White or Light Grey. The standard front panel is grey-black.
Internal Mounting Plate
Key Switch
Faceplate Cutout
DIMENSIONS

See the datasheet for more details.
INSTALLATION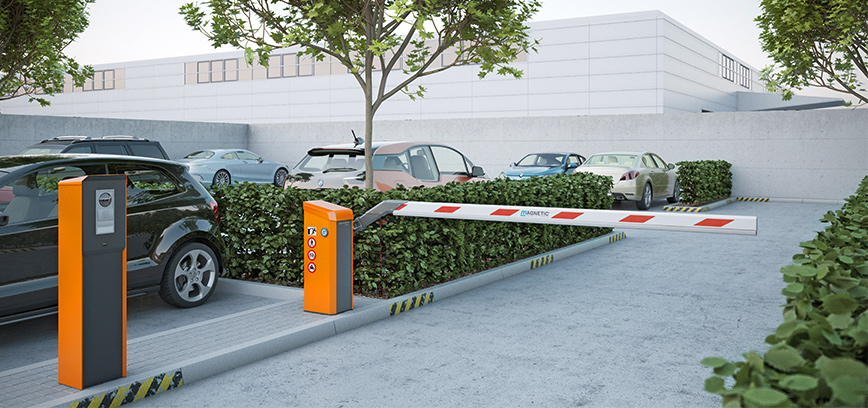 Installation Services Available Now
See our Portfolio of Work Here
*Please note that freight is not included and will be charged separately. Worldwide freight is available by sea/air/ground. Contact TURNSTILES.us for a personalized quote.