Glass Swing Gates - Augusta University - Augusta, GA
www.TURNSTILES.us is a professional organization dealing with the physical and electronic securing of building entrances with Turnstiles, Mantraps, EntraPASS Access Control Hardware, and Software since 1989. We are a U.S. Federal Government Contract Holder (GS 07F 9239S) and are registered with the U.S. Federal Government System for Award Management (#181428611).
TURNSTILES.us is proud to offer our waist-high glass swing gates with post and glass filler barriers for this project. Please find the selected equipment information listed below. We appreciate the opportunity to secure Augusta University in Augusta, GA.
Stainless Steel and Glass
Sleek and Modern Look
Wide Gates allow for Easy Passage
Suited to Fit Your Space
Waist-High Glass Swing Gates with Barriers
LAYOUT 3 – Proposal # 2022-352375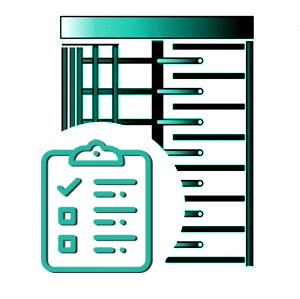 We are a One Stop Shop
Over 33 Years of Installation Experience
Pride in Craftsmanship
We provide Turn-Key Service with Value-Added Engineering
We provide Access Control Elements integrated with the Turnstiles
U.S. Federal Government GSA Contract # GS-07F-9239S
SBA Small Business HubZone Certification # 64753
We appreciate the opportunity to work with you on this project.