Submitted to:
Bertrand Williams 
Ahold Delhaize 
Retail Business Services 
Food Lion 
Mauldin, SC  
Submitted by: 
Patrick McAllister 
www.TURNSTILES.us, Inc. 
November 2022 
The team at TURNSTILES.us is honored to provide our Turnstile Security Buildings to Ahold Delhaize. Please find the selected equipment information listed below. We appreciate the opportunity to secure ADUSA Food Lion Distribution Center in Mauldin, South Carolina.
Turnstile Security Office Building
AutoCAD Equipment Location Detail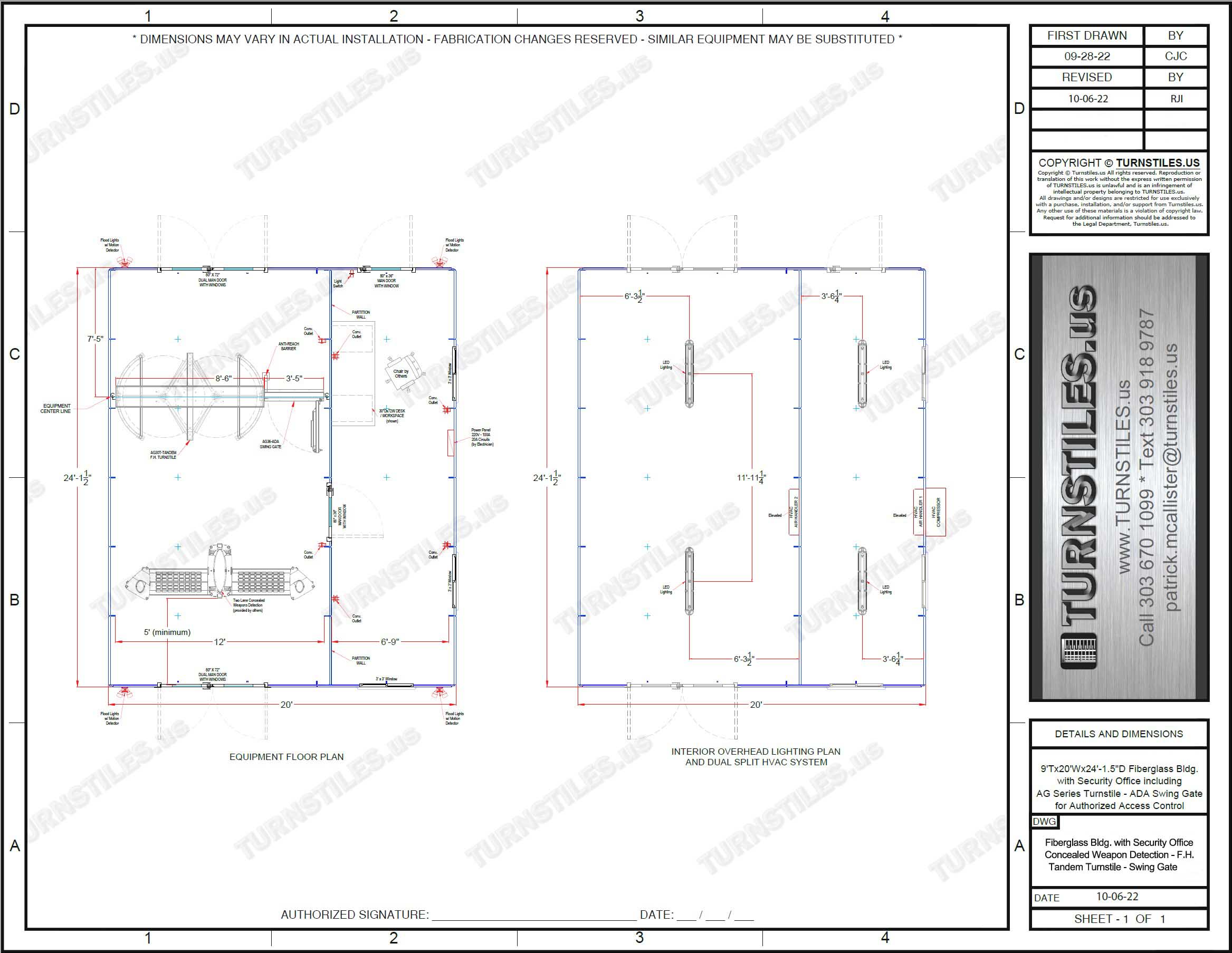 Design Notes:
Self-supporting, modular building system is designed to withstand the maximum limits for wind and snow loads calculated according to the National Building Code of Canada and International Building Code. These maximum loads are: wind speed of 150 mph, snow loads of 50 lbs/sq.ft.
Modular Sections:
All component sections are sidewall and end wall panels. All component sections consist of a single molded piece made of solid fiberglass and have their own internal structural flange. Components are attached by the internal flanges using adhesive and steel fasteners.
Exterior Finish:
All exterior surfaces are orthopthalic polyester laminate with high quality ultra violet inhibitors and fire retardant fillers. Materials used meet the National Building Code of Canada and the International Building Code as approved for plastic material in construction.
Insulation:
Foam core panel R12, composed of 1″ polyiso insulation, interior fiberglass skin.
Caulking:
All exterior caulking is premium quality silicone sealant adhesive. All roof seams are taped with 4″ wide UV protected butyl roofing tape and sealed with a brush on silicone sealant coating.
Fastening:
All exterior fastening is 304 stainless steel and all interior fastening is zinc.
Base/Floor:
Building will be placed on concrete. Base provided by others.
Door /Window Schedule:
(1) 36″x84″ single fiberglass entry door with standard door hardware.
(2) 72″x84″ double fiberglass entry door with standard door hardware.
(3) 36″x36″ vinyl slider.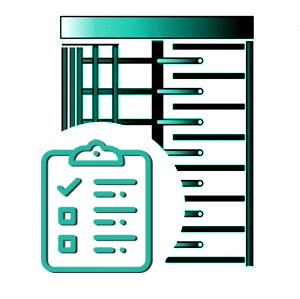 We are a One Stop Shop
We provide Turn-Key Service with Value-Added Engineering

We provide Access Control Elements integrated with the Turnstiles
32 Years of Experience
Pride in Craftsmanship
Thank You for choosing TURNSTILES.us