Description
The EntraBOX Modular Time & Attendance Building load our Secure Modular Building SMB-2020 up with a full-feature EntraPASS Time and Attendance System. It is the perfect solution to managing large work crews while frequently changing site locations. Made of the toughest materials like fiberglass and steel, they can withstand heavy use on construction sites. A portable base allows the entire unit to be moved from site to site by forklift or crane. Add up to (4) 10ft modular segments per building. Add options to your base model: solar power, card readers, time and attendance systems, stop and go lights, electronically controlled access system, and more.
FEATURES of the  EntraBOX SMB-500
Configuration: Five 2-Way-Lanes
A huge number of features packed into a neat 28ft footprint
 Outer Dimensions: SMB-500 Secure Modular Building

8′ wide  x  20′ 3.75″  long  x  8′ 8.25″ high
Frames constructed from 8' gauge steel
Body construction of 14' gauge steel

Reinforced on all sides
Fast daily throughput for large crews
Locks protect your readers and vital system equipment
(10) Roll- Up Doors
(10) Bar Code Readers (Bar Codes/QR Codes/Protocol Converter)
(10) Reader Pedestals and Mounting Boxes
(10) Stop and Go Lights (Red/Green)
(10) Interior Light Fixtures
(5) Section Partitions (Post and Rails 6′ x 3′)
(1) Portable Base Plate with forklift and crane pockets
(1) Interior Countertop
(1) Electrical panel
(1) EntraPASS Time & Attendance System (for 10+ Doors)
EntraBOX SMB-500 Drawings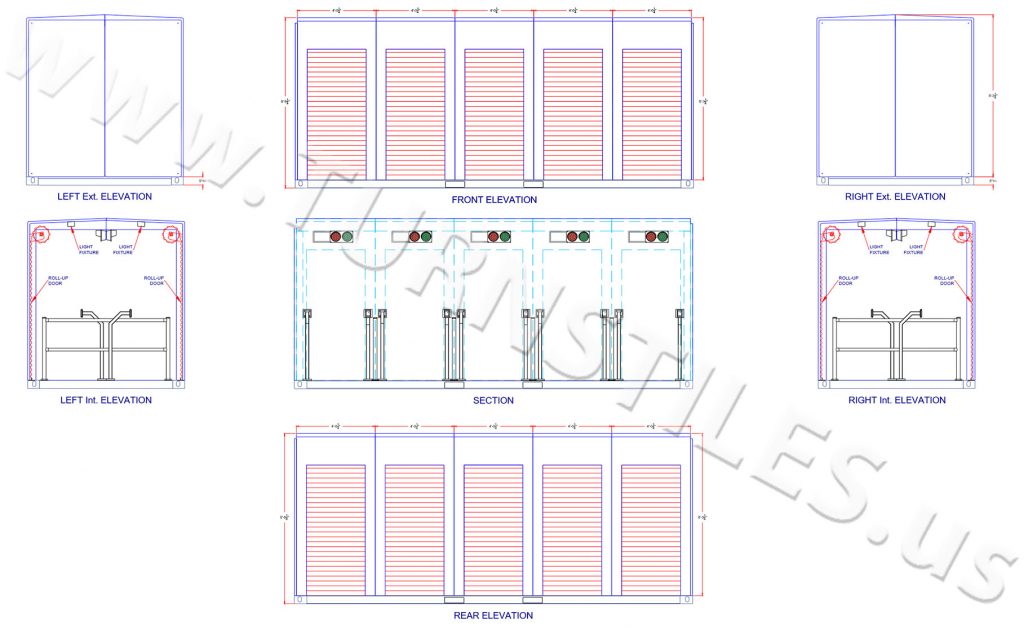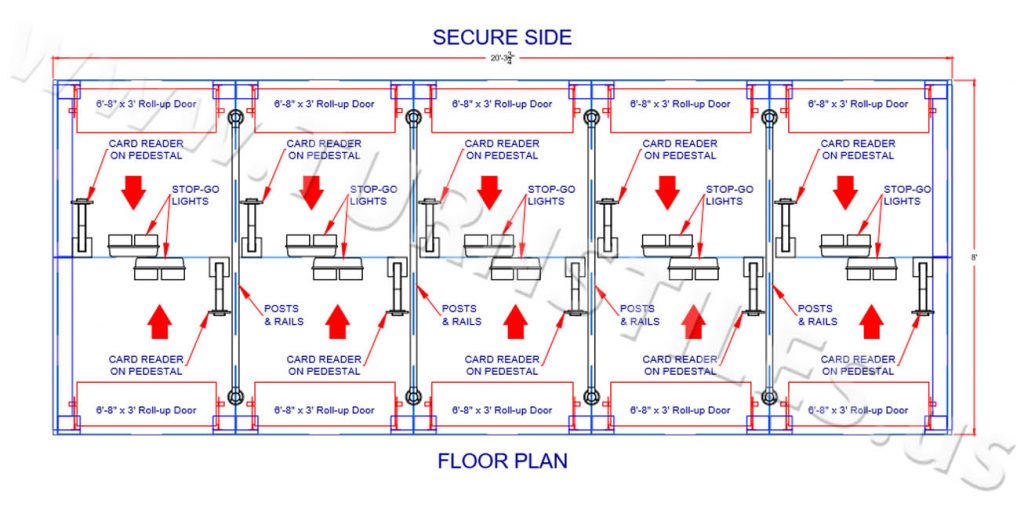 FINISH COLOR CHOICES
INSTALLATION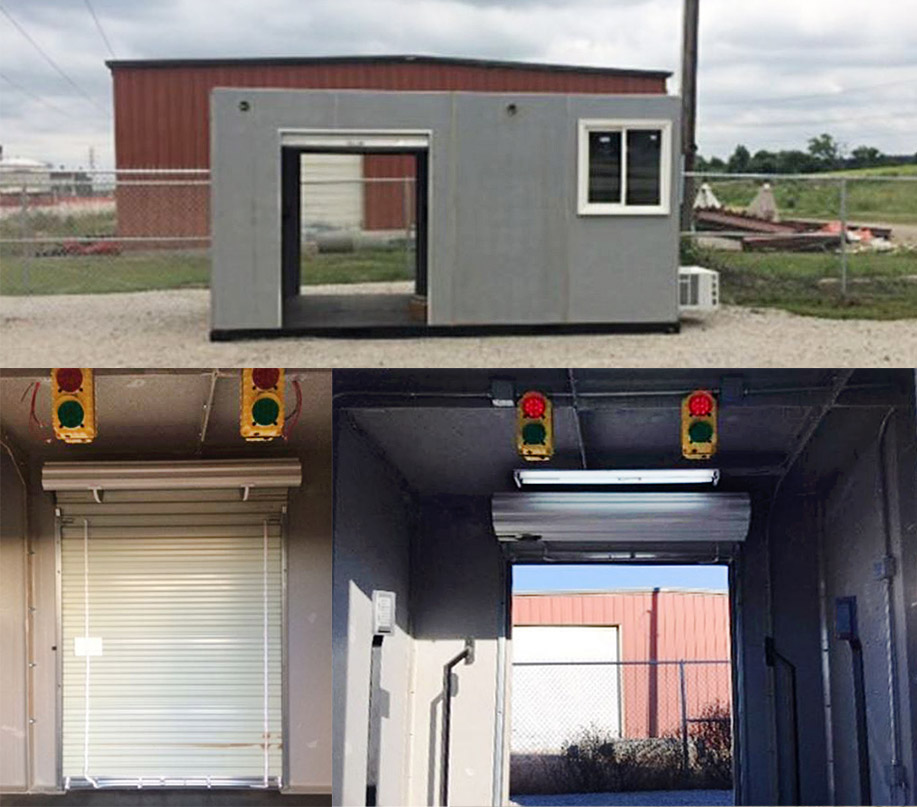 Top: 8 x 20, SMB-100-G One Lane, 2-Way Unit and Guard Office
Bottom: 8 x 10, 2-Way Lane  SMB-100, Door rolled down and door open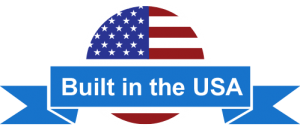 *Shipping and installation are not yet included. Ships from Colorado, USA.