Description
The FIT waist-high, three-arm (tripod) turnstile has a slim pedestal base and rotating arms that allow one person to pass at a time. It is capable of integration with access devices such as a card reader, code reader, payment, or ticket machine. This unit presents versatility and ease of integration with other safety components, is suitable for outdoor environments when under shelter, and fits any budget.
Data Sheet  – FIT Tripod Turnstile
FEATURES
Reliable pedestal turnstile with three-arm swivel mechanism
Electromagnetic locks and optical sensors are used to activate the locks,
preventing mechanical wear and increasing the life of the equipment.
Ease of integration with other access control technologies.
Versatile equipment, with excellent performance and low cost.
Slotted top cover for barcode reader and a stainless steel plate that
allows configurations to mount display, keyboard, proximity card reader, or biometric reader.
The angle of opening of the arms (90º) allows smooth rotation and softens the impact on the
person after the passage.
Black pedestal and rotator, steel arms
OPTIONS
Light Kit with LED Indicator Lights
Electronic counter for ticket registration.
Anti-panic feature with disarming the arm (arm-that-falls).
Slot for barcode or magnetic card readers.
Card collector safe.
ACCESS CONTROL OPTIONS
Access control card model MCA – TCP / IP.
Barcode reader with slot for badge pass.
Multibeam barcode reader – entry approach.
2D code reader (two-dimensional).
Wiegand / Abatrack proximity reader – HID / Indala / Acura.
Mifare reader.
Biometric reader, facial recognition
DRAWING & DIMENSIONS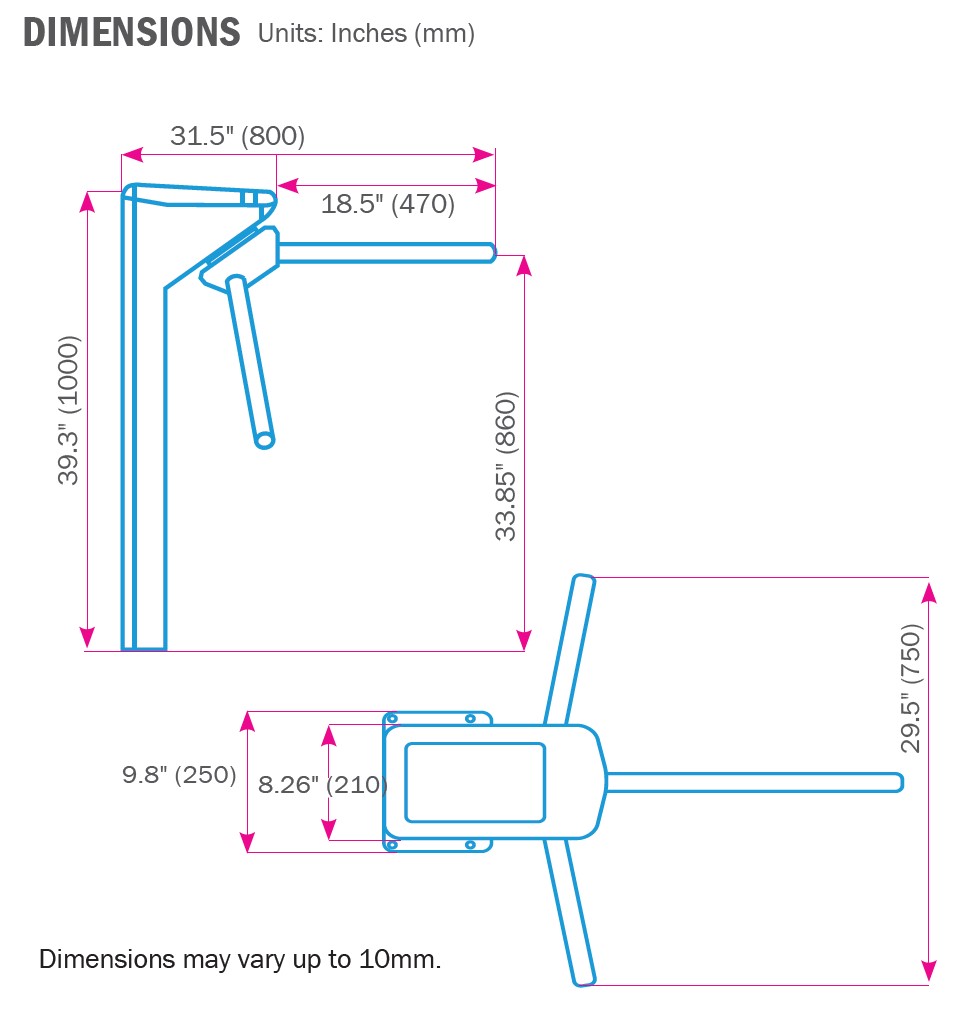 INSTALLATION
Installation Services Available
See our portfolio of work Here