Description
TS1000 is a single-lane tripod turnstile series designed for smooth and silent operation and draws very little power. It's made of stainless steel which makes TS1000 highly durable. It is also surprisingly compact and designed to operate in small workspaces. Tripod arms are normally held in a locked position, thus denying passage to the secured side. Upon the reader (RFID and/or fingerprint optional) positively recognizing a user's valid access card or fingerprint, its tripod arms unlock, thus allowing users passage to the secured side. The option for a built-in REX button allows users to conveniently exit the secured side without needing to use their access card or fingerprint. During emergencies and power outages the tripod arms completely collapse, thereby ensuring users FAST unencumbered exit to safety. TS1000 provides both security and convenience, all in a very durable compact design.
Data Sheet – TS1000 Series Tripod Turnstile
Installation Manual – Pro Series Tripod Turnstiles
Drawing – TS1000 Series Baseplate Detail
FEATURES
304 stainless steel housing
Bi-directional tripod turnstile with arm drop function
LED pictograms for intuitive user experience and high throughput in both directions
High quality at an affordable price
Low power consumption
Wide range of accessories
Easy and simple installation process
Easy to maintain and monitor
SPECIFICATIONS
Power requirements
AC110V/220V, 50/60Hz
Power consumption

Running

Standby

18W

6W

Working temperature
-28 °C – 60 °C
Working humidity
5%-80%
Working environment
Indoor/Outdoor(if sheltered)
Speed of throughput

RFID

Fingerprint

Maximum 30/minute

Maximum 25/minute

Lane width(mm)
500
Footprint(mm*mm)
520*810
Dimension(mm)
L=520, W=310, H=1010
Dimension with packing(mm)
L=570, W=365, H=1080
Net weight(kg)
36
Weight with packing(kg)
50
LED indicator
Y
Cabinet material
SUS304 Stainless Steel
Lid material
SUS304 Stainless Steel
Barrier material
SUS304 Stainless Steel
Barrier movement
Rotation
Emergency mode
Y
Security level
Medium
Mean cycles between failure (MCBF)
1 million
Options/Accessories
Counter, SUS316 Cabinet and Lid, Remote Control
DRAWING & DIMENSIONS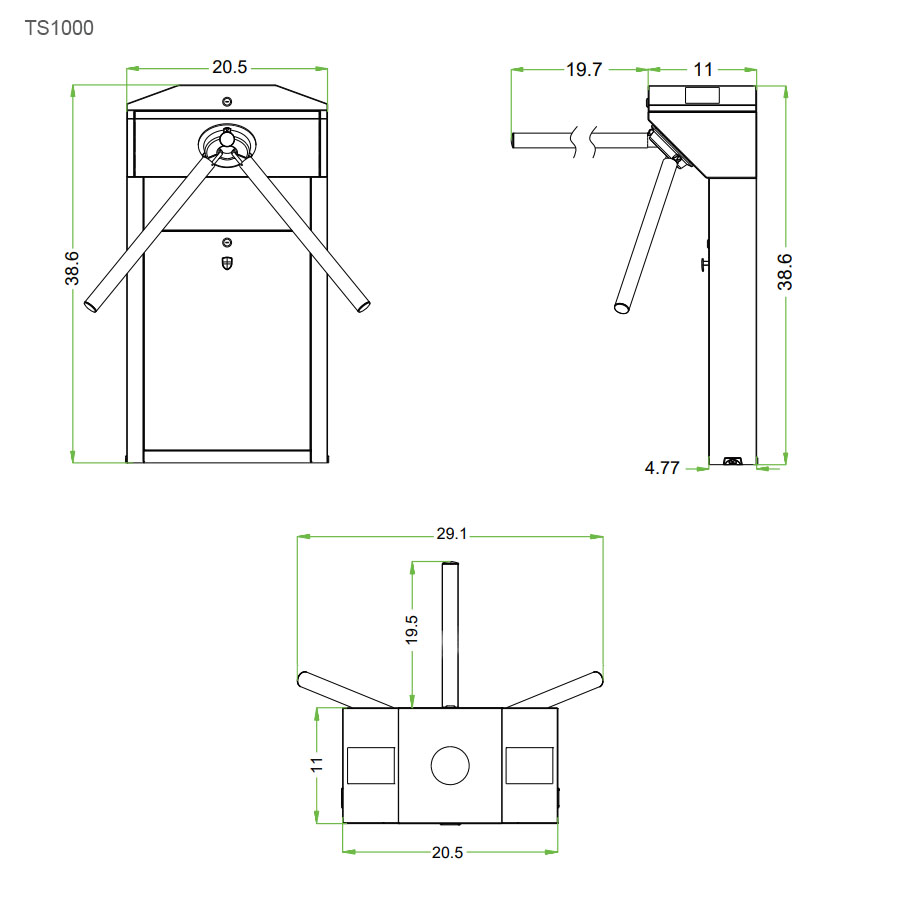 INSTALLATION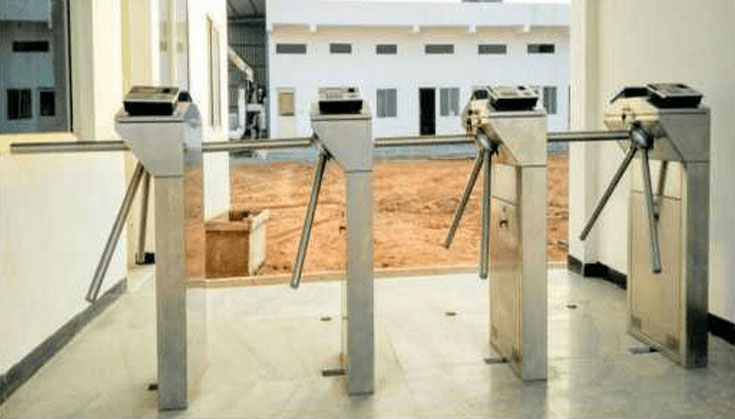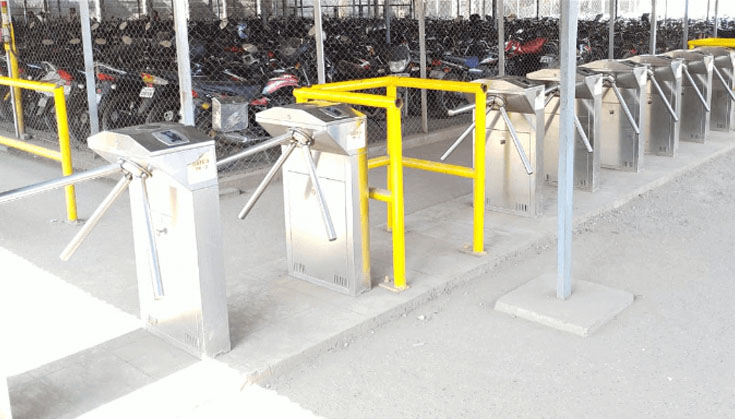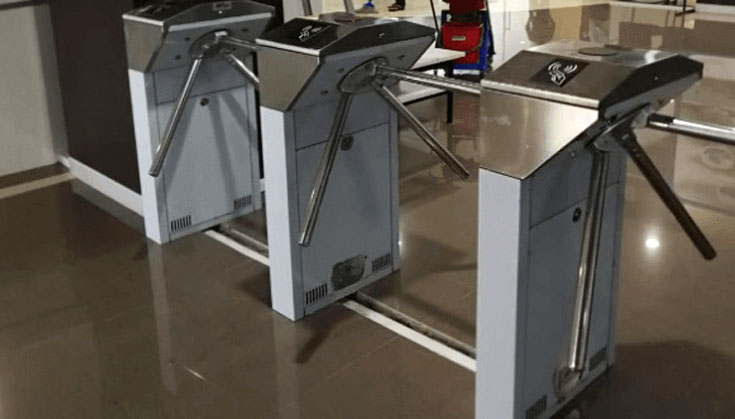 Installation Services Available
See our portfolio of work Here
*Please note: Freight is not included and will be billed separately. Contact us for a quote.