Description
Our Pro series tripod turnstiles provide a classic and safe way to protect your premises. They have three rotating arms and an arched bridge-style base and are used in various indoor environment applications. They fit perfectly as an economical option in office buildings and other related applications.
Data Sheet – TS2000 Pro Series Tripod Turnstile
Installation Manual – Pro Series Tripod Turnstiles
FEATURES
304 stainless steel housing
Bi-directional tripod turnstile with arm drop function
LED pictograms for intuitive user experience and high throughput in both directions
High quality at an affordable price
Low power consumption
Wide range of accessories
Easy and simple installation process
Easy to maintain and monitor
Models:
TS2000 ProTripod Turnstile
TS2011 ProTripod Turnstile (w/controller and RFID reader)
TS2022 ProTripod Turnstile (w/controller and combination fingerprint/RFID reader)
SPECIFICATIONS
Power requirements
AC110V/220V, 50/60Hz
Power consumption

Running

Standby

18W

6W

Working temperature
-28 °C – 60 °C
Working humidity
5%-80%
Working environment
Indoor/Outdoor(if sheltered)
Speed of throughput

RFID

Fingerprint

Maximum 30/minute

Maximum 25/minute

Lane width(mm)
500
Footprint(mm*mm)
785*1110
Dimension(mm)
L=1110, W=280, H=987
Dimension with packing(mm)
L=1175, W=370, H=1070
Net weight(kg)
42
Weight with packing(kg)
48
LED indicator
Y
Cabinet material
SUS304 Stainless Steel
Lid material
SUS304 Stainless Steel
Barrier material
SUS304 Stainless Steel
Barrier movement
Rotation
Emergency mode
Y
Security level
Medium
Mean cycles between failure (MCBF)
1 million
Options/Accessories
Counter, SUS316 Cabinet, and Lid, Remote Control
DRAWING & DIMENSIONS
Inches and (mm)

INSTALLATIONS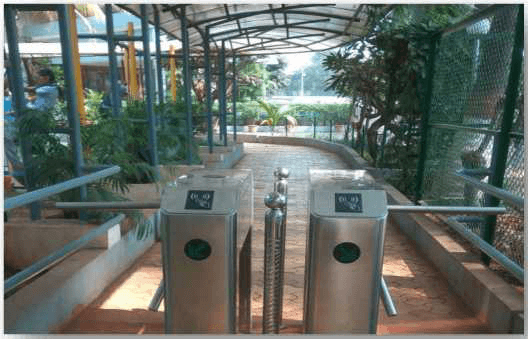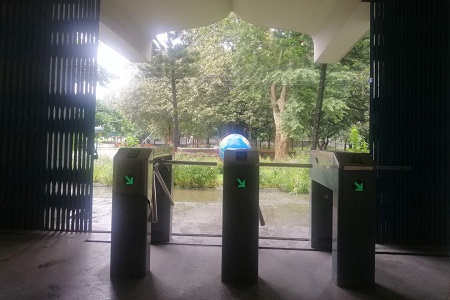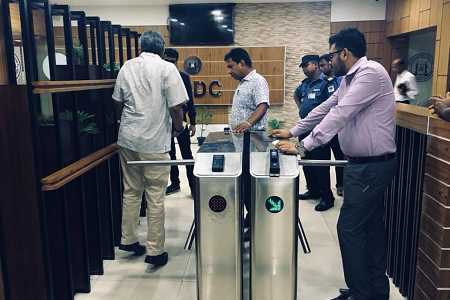 Installation Services Available
See our portfolio of work Here
VIDEO – Watch Now
*Please note: Freight is not included and will be billed separately. Contact us for a quote.