Description
The AG36-ADA-BASE-RP features our top-selling ADA Gate on a Portable Turnstile Platform with foldable accessibility ramps. This unit is easy to set up, pass through, and transport when needed. It has served as a great solution for construction sites that need to track employees and want to move their secure access points when done working. Many custom options are available to enhance the functionality of your unit, including solar power, counters, card readers, and an electronically controlled access system (sold separately). Manufactured in the USA. Also, see our Turnstile on Portable Base with Ramps to compliment your security array.
AutoCAD Detail – AG Series Portable Bases with Ramps
FEATURES
Full Height ADA Gate
Galvanized (Standard)
Strike and Pushbar
Heavy-Duty Steel Base Plate
Foldable Accessibility Ramps (2 per base)
Unit is Portable by forklift
Durable materials and finish
Card reader mounting plates included (2)
Black heel guards included (3)
Lockout Bar (out-of-service-lock)
Convenient, reliable, and secure
Can be configured for 110v or 220v
Made in the U.S.A.
ADDITIONAL OPTIONS
Upgrade Finish Type
Order an ADA Gate and a Turnstile on the same base (6ft x 10ft base plate holds 1 single turnstile and 1 gate)
Anti-Reach Barriers (Shown in the drawing) on one or both sides of the gate
Daylight Visible Indicator Lights built-in
Solar power, wireless
Resettable 8-Digit Counter
Time and Attendance Management
EntraPASS Access Control Software
DIMENSIONS
ADA Gate on Base with Ramps: 7'11", 3'11" Wide, 13'11.5″ Deep
Ramps are an ADA compliant slope (4ft long from the ground to the platform height of 4-inches)
Align multiple units of turnstiles and ADA swing gates
1100 lbs Shipping weight per unit (Gate/std base and ramps)
Ships assembled on the base OR Crated unassembled (with easy instructions) to save on shipping costs. Request a quote.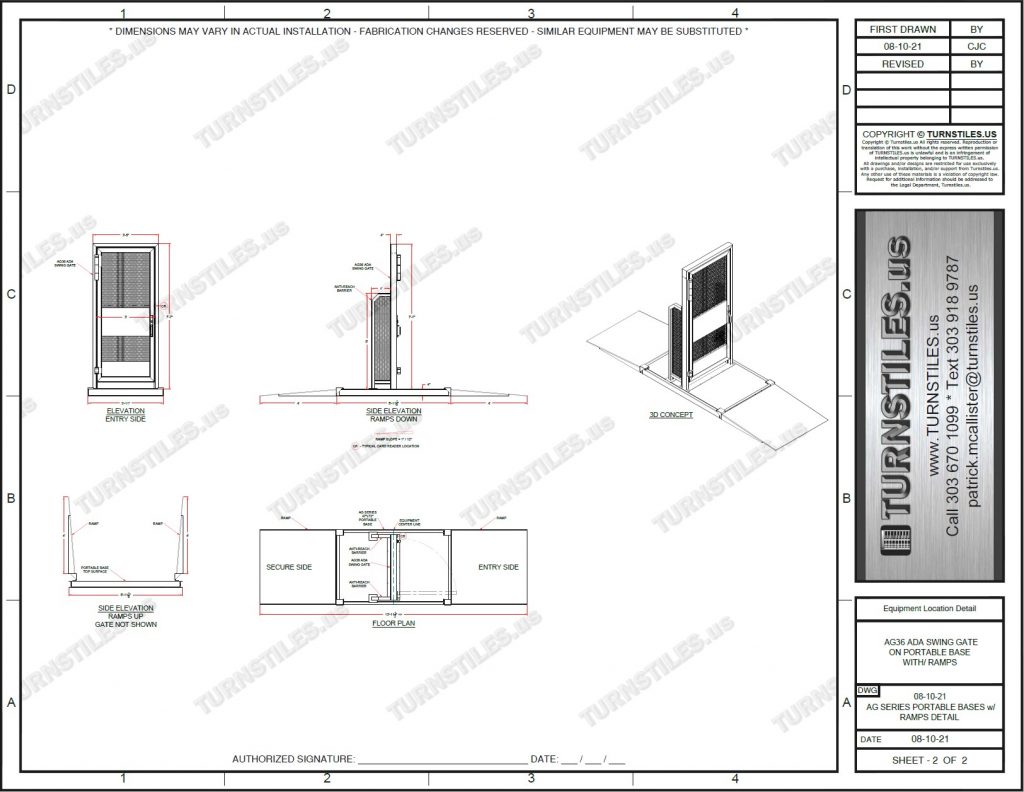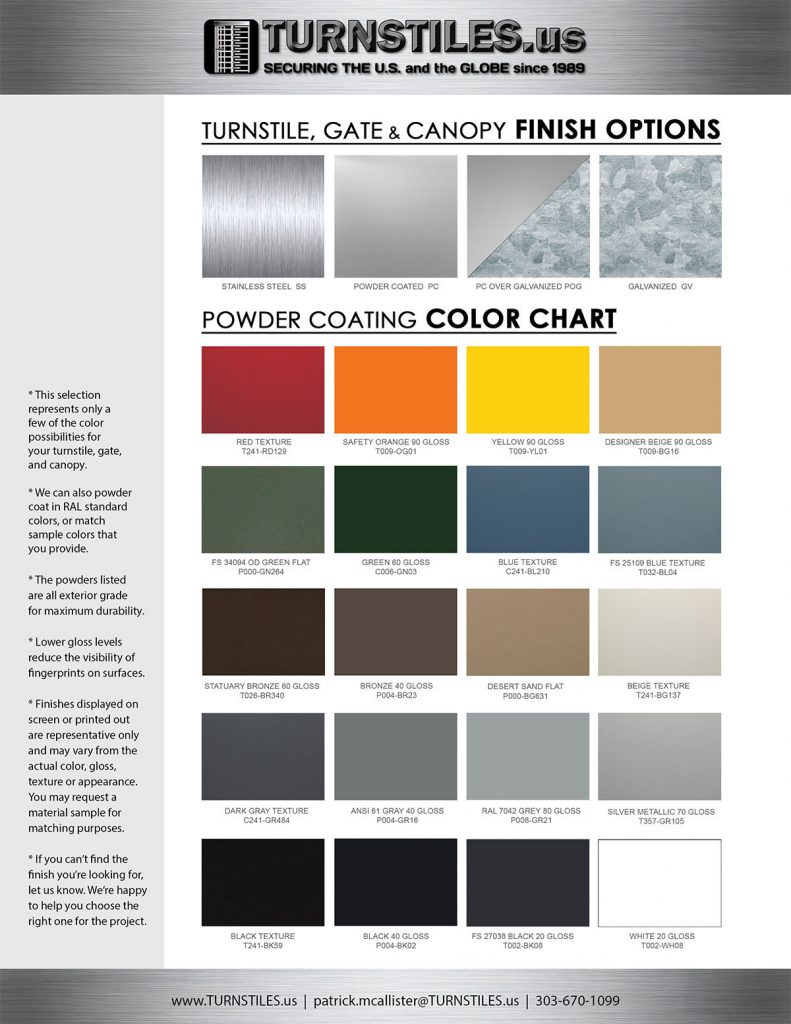 PHOTOS
Above: (2) Single Turnstiles and (1) ADA Gate, each on a Portable Forklift Base with Folding Ramps. This configuration is best for the transportation of each piece.
Contact TURNSTILES.us for delivery and freight information.
See our Turnstile Installation Portfolio