Description
The AG-BASE Portable Turnstile Base Plate is an Industrial Strength Steel base plate for one or more turnstiles and gates. The base is made to order with pockets for portability by your forklift. Pockets on the corners for lifting by crane are also available.
This base plate allows you to move your secure access point wherever it is needed. This is the foundation piece to an entry control unit that can also include: ramps, turnstiles, solar power, counters, card readers, electronically controlled access system with reporting, etc. Contact TURNSTILES.us for a consultation and quote.
This listing includes the base plate only. *Turnstile sold separately, either installed on the base or separate from the base (to be installed on-site). We also offer Turnstile/Base Plate Combos and Portable Turnstile Canopies.
Data Sheet – Portable Turnstile Base Plate
AutoCAD Drawing and Dimensions – Full Height Single Turnstile on Base with Ramps /  Full Height ADA Gate on Base with ramps
FEATURES
Galvanized steel base plate
Forklift Pockets
Industrial strength materials and finish
Fits your Turnstile configuration
Made to order in the USA
Bases are available for all of our turnstiles
Portable base sizes:

47″ x 72″ (3.9 x 6′) for a 36″ Passage ADA Gate
72" x 72" (6 x 6') for a 30" Passage Single Turnstile
90" x 90" (7.5 x 7.5') for a 39" Passage Single Turnstile
108" x 96" (9' x 8') for a 48" Passage Single Turnstile
ADDITIONAL OPTIONS
Foldable Ramps on both sides of Platform
Crane Pockets
Turnstiles and Gates
Rain Cover or Canopy
APPLICATION
AG-BASE Portable Turnstile Base Plate shown with Turnstiles and Ramps
Contact TURNSTILES.us for delivery and freight information.
See our turnstile installation portfolio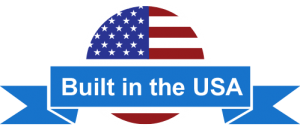 *Contact us for a freight quote.