Description
The AG-24-HH-T is a heavy-duty, half-height turnstile for medium-high security. This American-Steel Turnstile provides controlled access when entering or exiting a facility where high flow traffic is present. It can be seamlessly integrated with card readers, counters, cameras, EntraPASS Access Control Software, and more. It is constructed with American Pride right here in the USA. Matching ADA Swing Gates are also available.
Production Worksheet for Manufacturing – AG-24-HH-T  Half Height Turnstile
Correct vs. Incorrect Center Rotation
STANDARD FEATURES
Unique Half-Height Industrial Turnstile
Three Rotating Arms
Durable galvanized finish (standard)
Two-Way Electric Controls (standard)
The modular locking mechanism can be configured as fail-safe or fail-secure as well as clockwise or counterclockwise.
Key override, the turnstile can be unlocked manually by key, in either direction for service or temporary events where locking isn't required
Plastic end caps on all arms of galvanized units (Stainless units have solid ends and need no caps)
Card reader mounting plates included
American-made steel, fabricated in America
All stainless-steel hardware
Spline shaft, collar, bearing, and bottom flange are corrosion-resistant stainless steel
Extra thick mounting brackets for added security
Integrates with EntraPASS Access Control Software
Electrical Specifications:
Input voltage: 100-220 VAC
Frequency: 50/60 Hz
Operating Voltage: 30 VDC
Operating Current: 0,2A
ADDITIONAL OPTIONS
A counter for the locking mechanism
Portable base
Electronically controlled both directions
Can be configured for 110v or 220v
Upgraded Finishes
Custom passage width
FINISH CHOICES
Galvanized Steel
Stainless Steel
Powder Coated (several color options)
Powder Coating over Galvanizing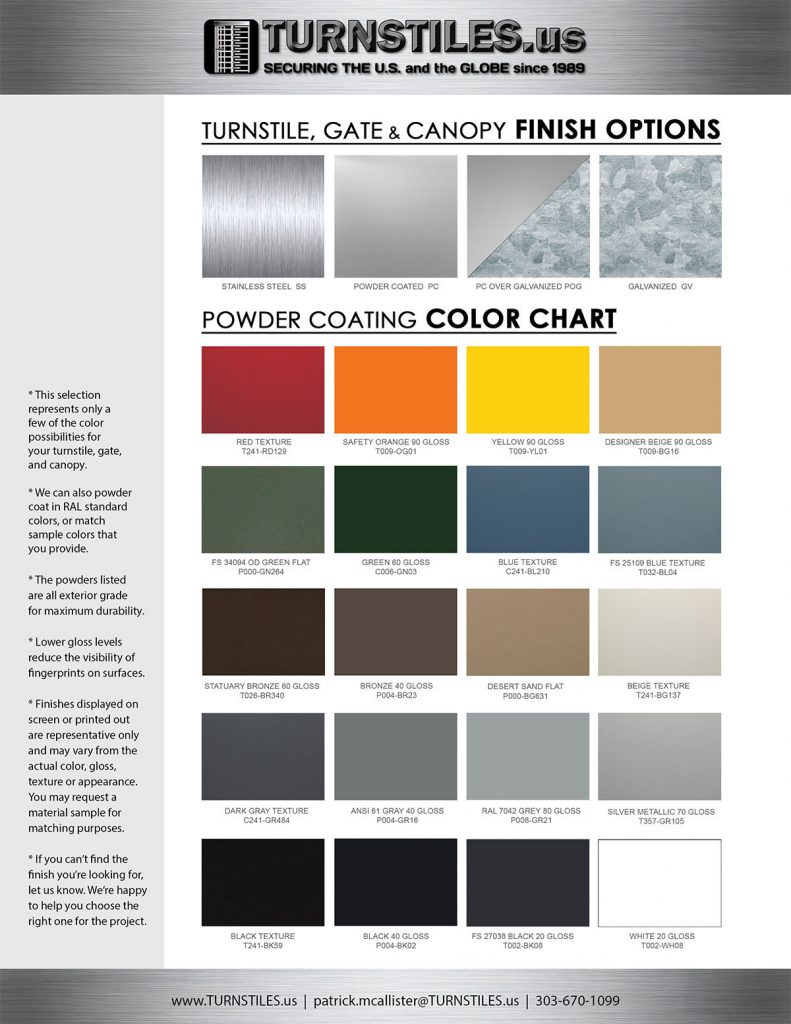 INSTALLATION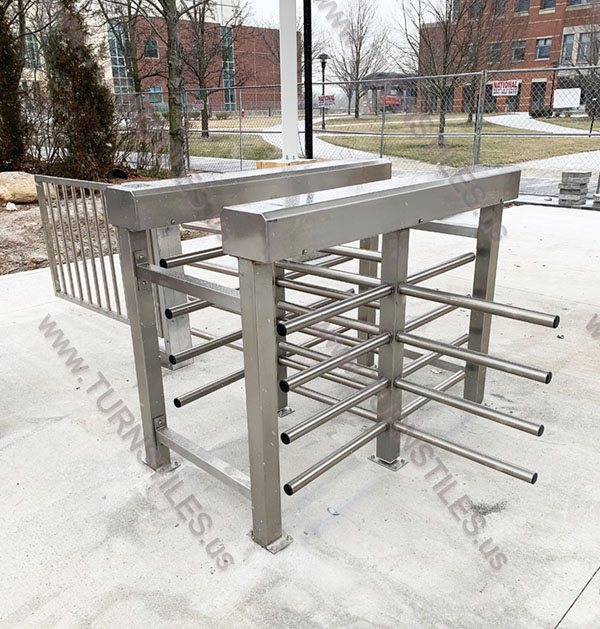 AG-24-HH-TT (Half-Height Tandem)  Installation with ADA Swing Gate. See more photos from our installation.
Contact TURNSTILES.us for installation information.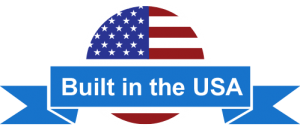 *Contact us for a freight quote.