Description
The SNG180F Semi-Automatic Glass ADA Swing Gate is a tastefully designed waist height 180° opening gate – fitted with a solenoid locking mechanism and door closer. Operation is smooth, reliable, low-maintenance, and ready to integrate with card scanners, temperature detection, intercom, or other access control devices. Its stainless steel pedestal houses a sturdy locking mechanism built for long-term performance. These swing gate entrances are used in locations requiring nice-looking, intelligent management of pedestrian passage such as in a nursing home, daycare, spa, medical office, lobby, hotel, museum, casino, etc.
Data Sheet – SNG180 Series Glass Swing Gates
User Manual – SNG180 Series Glass Swing Gates
Photo of Base for Installation
FEATURES
180-Degree Bi-Directional Swing
Suited for applications requiring low volume access and low levels of security
Provides controlled access and unassisted closing for any need, be it a cart, wheelchair, or stroller
Framed Glass Swing Door
304 Stainless Steel Finish
Style options: Framed, Frameless, or in Special 48″ Width
Compatible with all kinds of access controllers
This particular gate is Semi-Automatic so when triggered it will need to be pushed open, then the gate will then close on its own and lock. The Locking Mechanism uses a 24V Solenoid.
Fail Open/Fire Alarm Open: The solenoid will remain open as long as there's a Fire Trigger, the Solenoid also releases in the event of power Failure for Safety Reasons.
OPTIONS
Matching Post and Glass Filler Panels
Access Control Terminal Posts
EntraPASS Access Control Management
Integrated Readers/Scanners/Credential Access
Power Supply: 220V AC Standard, 110V AC Available upon Request
LED indicator lights: 80mm diameter with Red Cross/Green Arrow
DRAWINGS & DIMENSIONS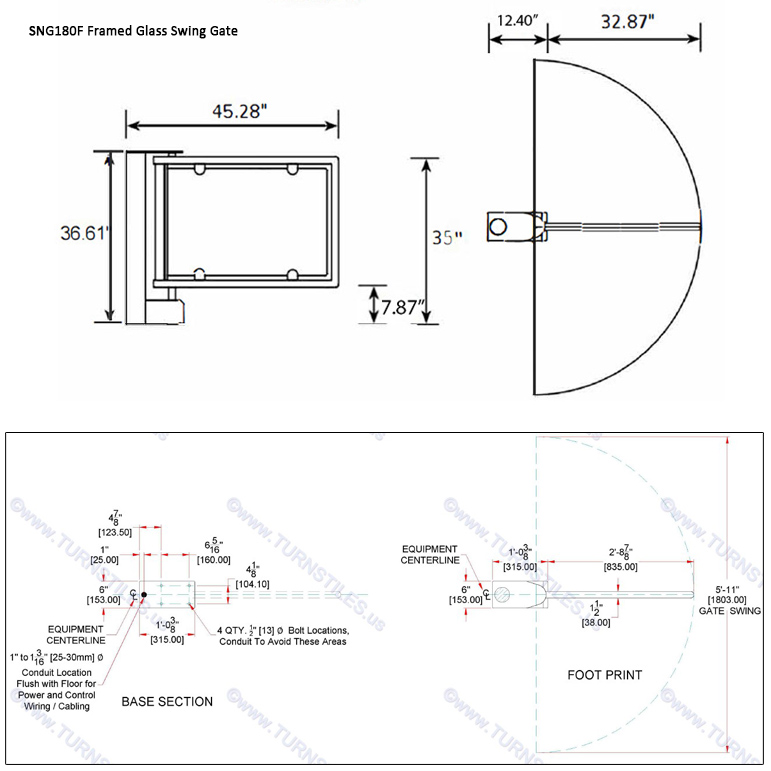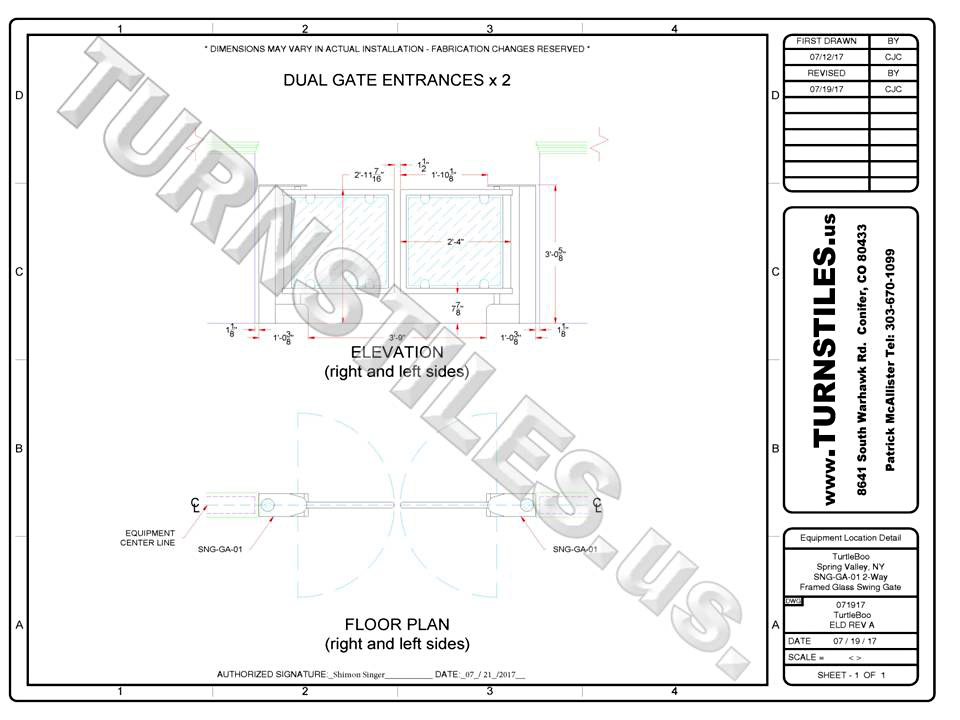 SAMPLE INSTALLATION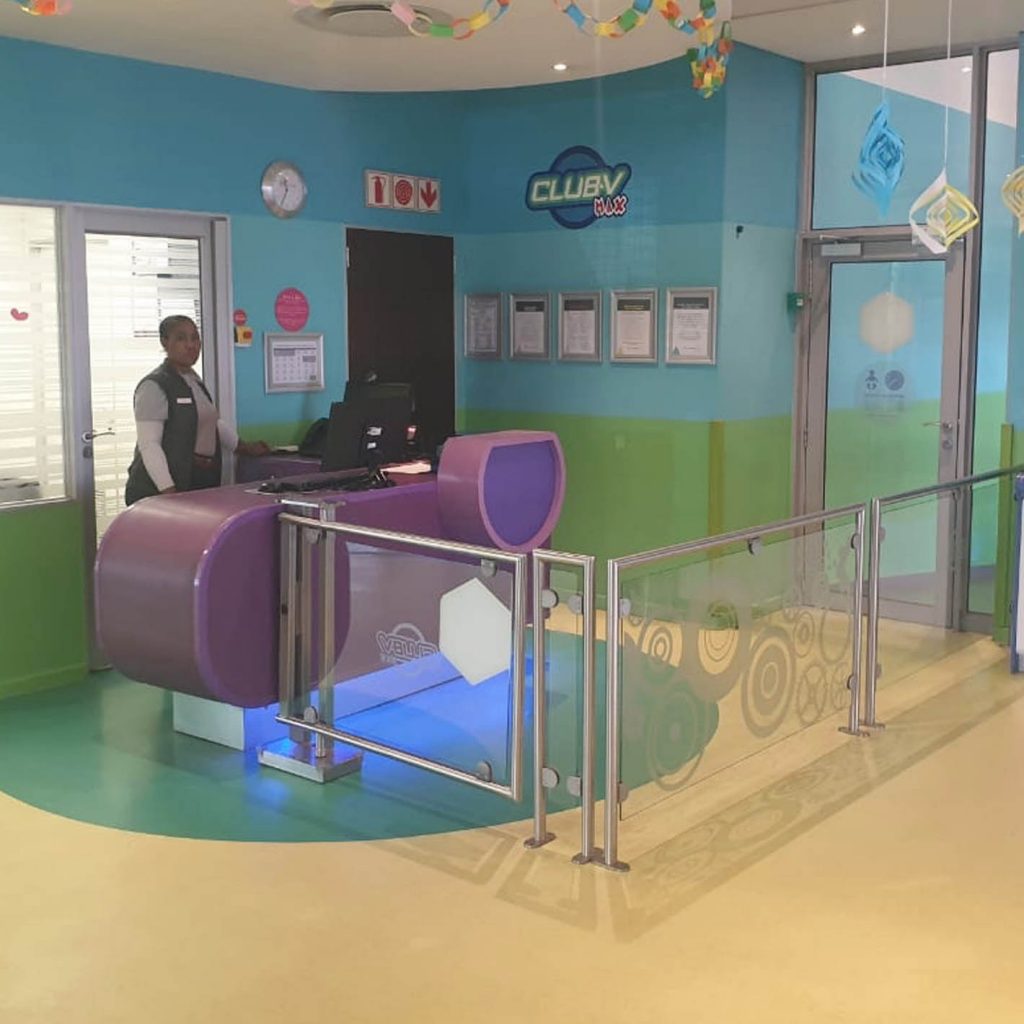 Installation Services Available
See our Portfolio of Work Here

*Please note that freight is not included and will be charged separately. Worldwide freight is available by sea/air/ground. Contact TURNSTILES.us for a personalized quote.