Description
TURNSTILES.us offers a variety of accessories to compliment your individualized security needs. The OPTIC-BASE Optical Lane Mounting Platform allows for the installation of turnstiles without the need for drilling or otherwise defacing the existing floors. The flooring is non-skid coin pattern rubber.
FEATURES
Allows pedestals to be mounted and wired without drilling into the floor
The walkway surface is made of black non-skid rubber over steel ramping
In Standard, Bi-Part (Medium), and ADA Width (Dimensions will vary by project)
Multiple Lane Configurations, Single, Double, or More
Standard width or ADA width passages
Mounting space is built to fit your cabinets (sold separately)
INSTALLATIONS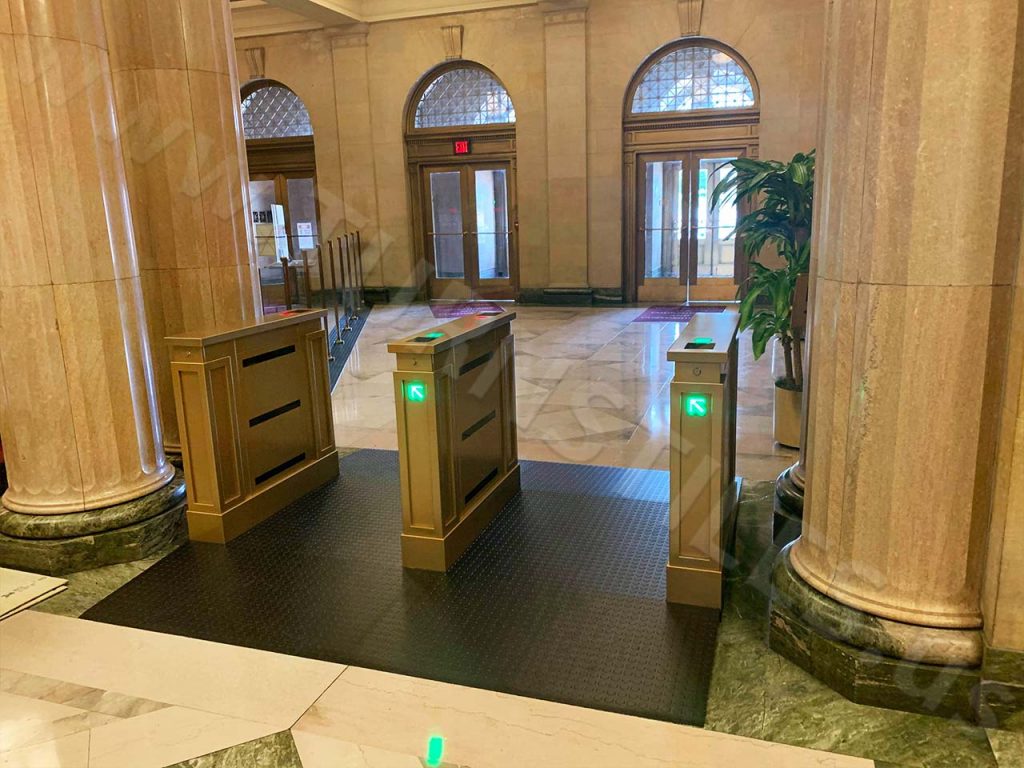 See more photos from this Installation – Gene Snyder U.S. Courthouse and Customhouse – Louisville, KY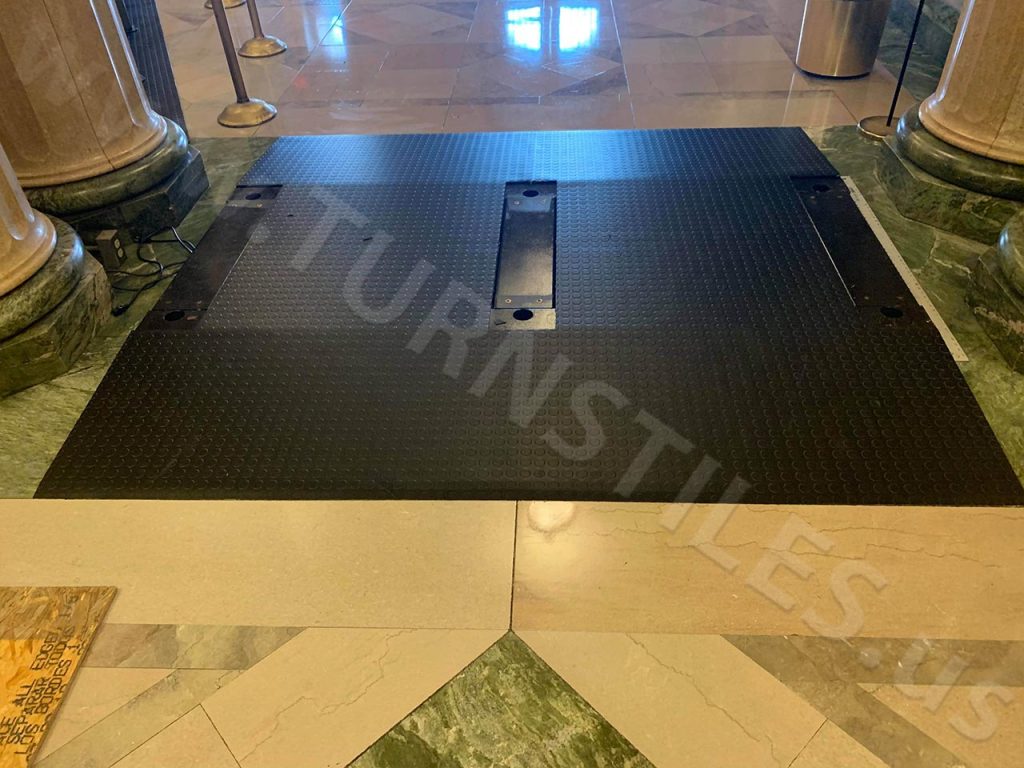 Above shows the platform before turnstiles are placed.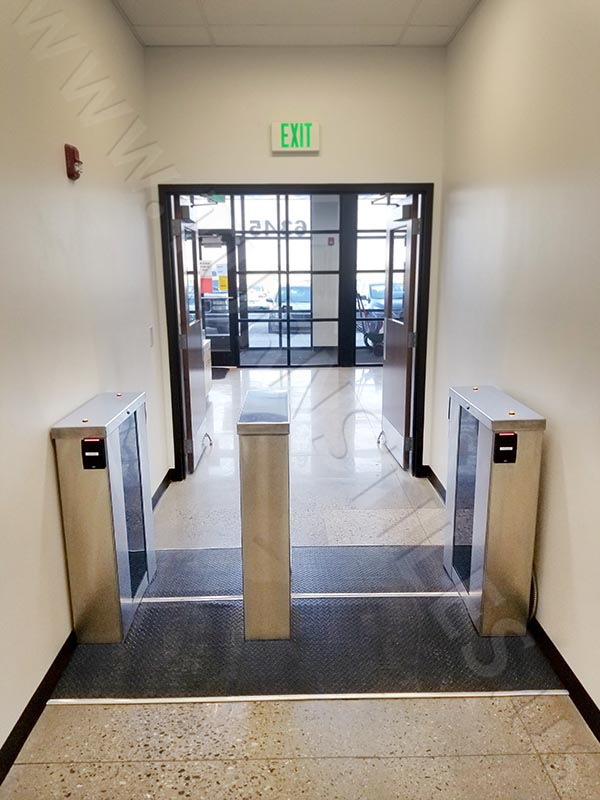 Above: Optical Turnstile Base with 1 Standard and 1 Wide Lane