Description
TURNSTILES.us offers a variety of accessories to best compliment your individualized security needs. The OPTIC-BASE Optical Lane Mounting Platform allows for the installation of turnstiles without the need for drilling or otherwise defacing the existing floors. The flooring is non-skid coin pattern rubber.
FEATURES
Allows pedestals to be mounted and wired without drilling into the floor
Walkway surface is made of non-skid rubber over steel ramping
In Standard, Bi-Part (Medium), and ADA Width (Dimensions will vary by project)
INSTALLATIONS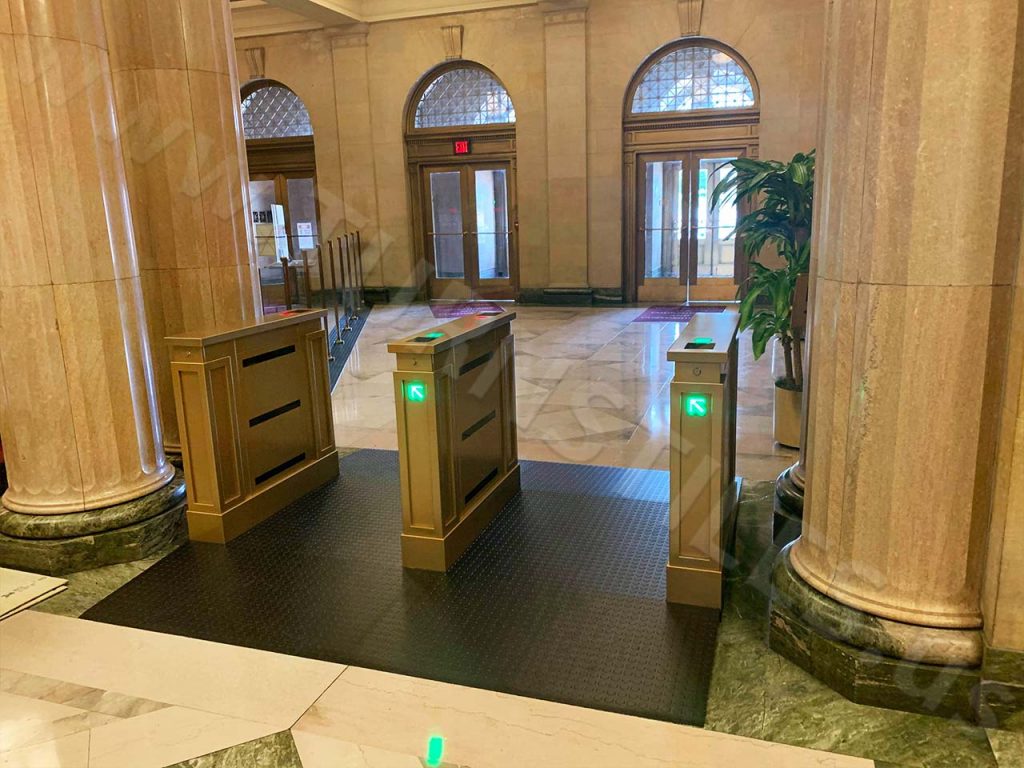 See more photos from this Installation – Gene Snyder U.S. Courthouse and Customhouse – Louisville, KY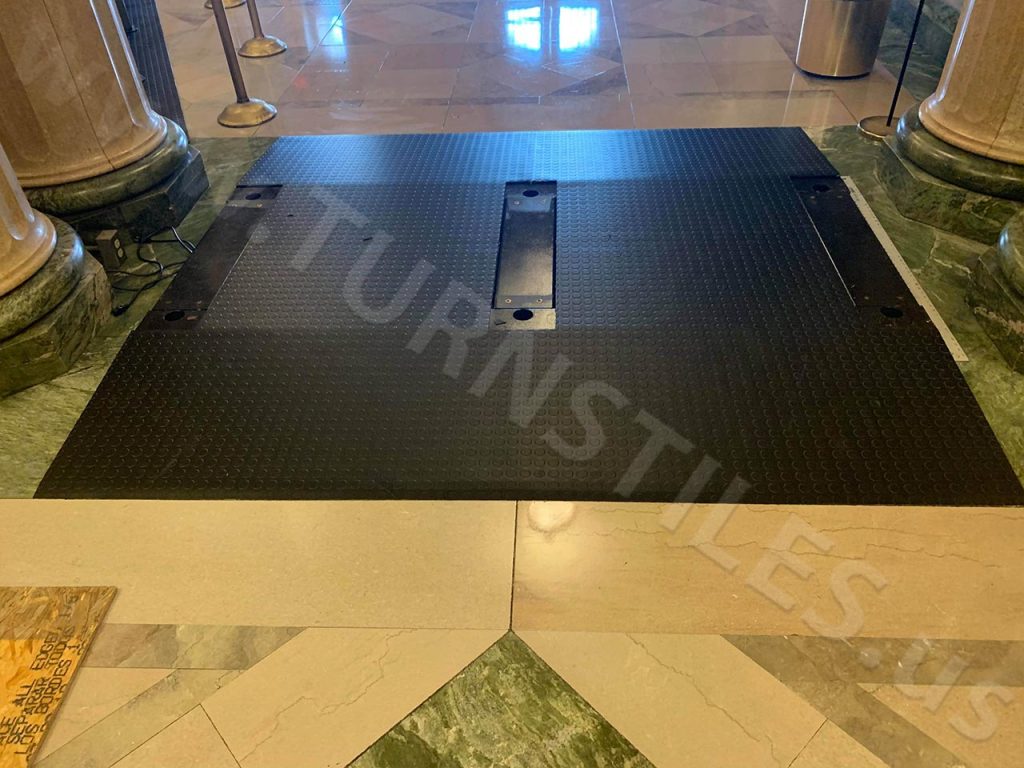 Above shows the platform before turnstiles are placed.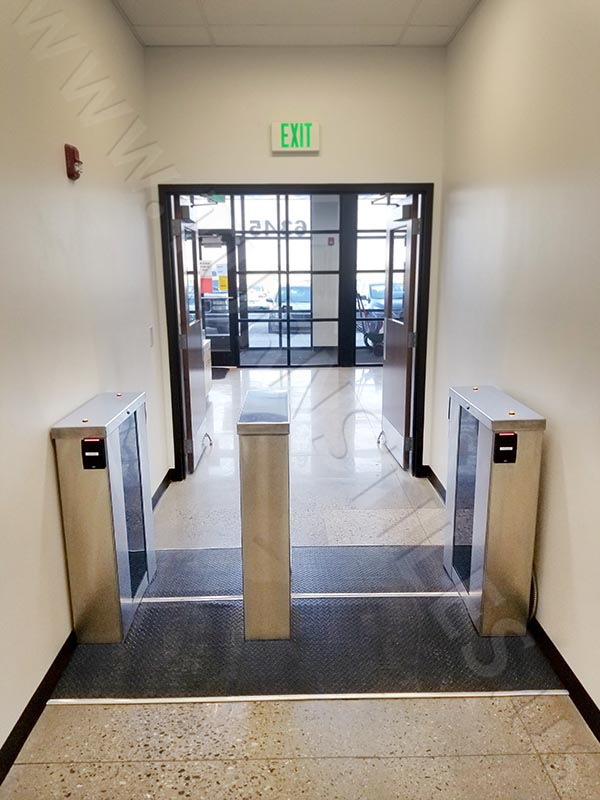 Above: Optical Turnstile Base with 1 Standard and 1 Wide Lane