Tesla Tunnel Station Turnstiles -
Resorts World Las Vegas
Submitted to:
Jon Gardner
Director, Strategic Sourcing
3000 S Las Vegas Blvd, Las Vegas, NV 89109
Submitted by:
www.TURNSTILES.us, Inc.
January 2022
www.TURNSTILES.us is a professional organization dealing with the physical and electronic securing of building entrances with Turnstiles, Mantraps, EntraPASS Access Control Hardware, and Software since 1989. We are a U.S. Federal Government Contract Holder (GS 07F 9239S) and are registered with the U.S. Federal Government System for Award Management (#181428611).
TURNSTILES.us is honored to present our Turnstile Solutions to Resorts World Las Vegas. Please find the selected equipment information listed below. We appreciate the opportunity to present our initial budget and design proposal to secure your facility.
Ticketed Turnstile Entrance for Tesla Tunnel Station
We are looking to provide RWLV with a 3-lane system of turnstiles, installed, and tied to a ticketing system where customers will purchase entry into the Tesla Tunnel. See selected equipment data below.
EQUIPMENT
(2) mWing Center Expansion Modules
(2) mWing End Modules
(3) QR Barcode Reader
(3) Mounting Box for Readers
(3) Multi-Technology Proximity Reader
(3) KT-400 Door Controller
(3) KT- Battery and Power Supply for Controller
(3) Relay, Base and Snaptrack
(1) Wiring Package
(1) EntraPASS Global Workstation with Software
(1) EntraPASS Card Gateway
(1) EntraPASS Redudancy Server
(3) Touchscreen Kiosk with Apple Pay and Printer
(1) Ticketing Interface
SERVICE
(2) Factory Installers
(10) Days of Field Labor
(2) Days of Travel Pay
(1) Factory Installer
(14) Days of User Training
Customer Will Provide Conduit
Scope of Work
Uncrating and Removal of Debris
Installation of Equipment
Interconnect Cabling
Test Operation of All Units
User Training
mWing Illuminated Optical Turnstiles
Three-Lane Array of mWing Turnstiles

(2) End Modules and (2) Center Expansion Modules

Bi‐directional passage
ADA-compliant lane widths (900mm/35.4in)
Modern style with clear wing doors and sides
Logo etched onto polycarbonate panels
Illuminated edge, base, and passageway

White light for ready, green for go, red for no passage

Mounted readers can scan paper or digital codes
Multi-function Readers available for Bluetooth * RFID * NFC * Hotel room keycard, QR, Barcode, or with keypad
Manufacturer warranty
Cashless Ticketing Kiosks
Credit Card Acceptor
QR or Barcode Receipt Printer
Printed or Digital codes may be scanned for entry through turnstiles
Direct Link to Ticketing

Ticket options could include single-ride, multiple rides, all-day pass, 5-day pass, 2-week pass, etc.

Touch Screen intuitive operation
Kiosk has space for stickers, option of lighted panels or additional screens for video, signage, and advertising
EntraPASS Global Access Control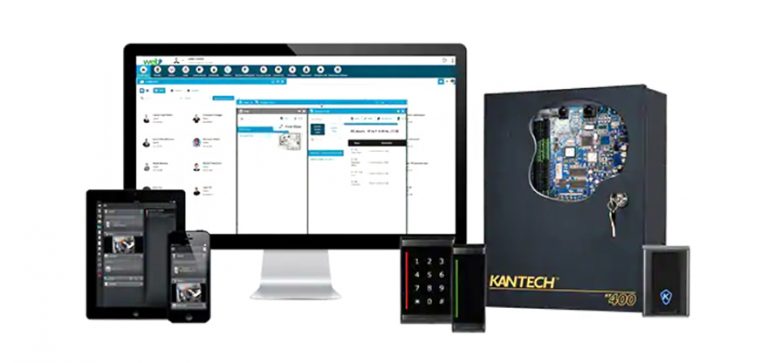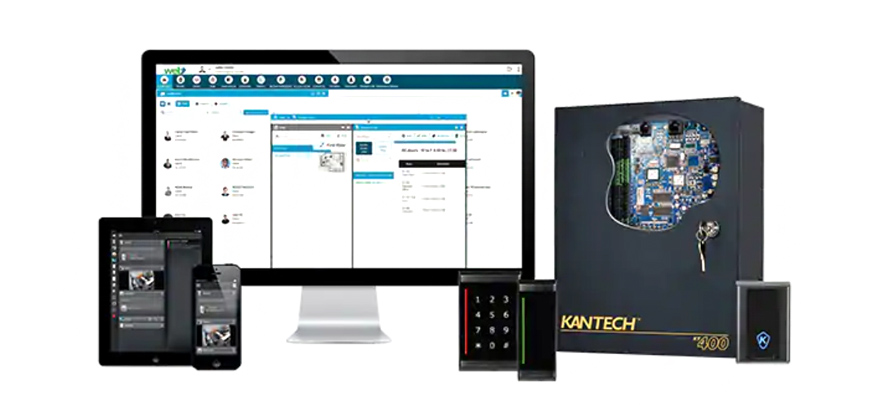 EntraPASS is an award-winning Access Control Software delivering powerful features, tailored programming, and seamless equipment integration. This robust suite of high performance software allows customers to design and operate any number of electronically locking doors – securely, quickly & efficiently. EntraPASS synchronizes with Door Controllers, Biometric Readers, Proximity Readers, CCTV Video Cameras, and a large selection of Security Turnstiles to complete your Access Control System. 
The EntraPASS Global Edition Workstation comes with EntraPASS Global Edition Security Management Software loaded onto a powerful All-in-One PC – and programming built just for you.
It is pre-configured for a variety of security levels so other users can view and manage alarms, time zones, access control points, and reports.
Powerful features support remote live monitoring and reporting.
Additional Options and Licenses – including easy web and mobile apps – are available to expand the functionality of your access control system.
Drafting and Documentation
We provide documentation for your project such as Equipment Location Details, Wiring Diagrams, and other schematics.
The following Wiring Diagram shows your array of three ADA lanes with iClass Readers and QR/Barcode Readers connected to Controllers and the EntraPASS Global Workstation. The Redundancy Server stores a mirrored backup of your data.
Factory-Trained Installation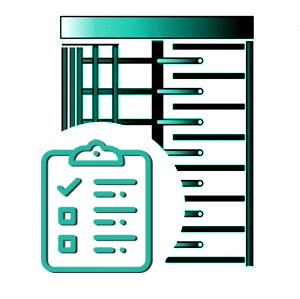 We are a One Stop Shop
Over 33 Years of Installation Experience
Pride in Craftsmanship
We provide Turn-Key Service with Value-Added Engineering
We provide Access Control Elements integrated with the Turnstiles
U.S. Federal Government GSA Contract # GS-07F-9239S
SBA Small Business HubZone Certification # 64753
We appreciate the opportunity to work with you on this project.