Turnstile Access Control System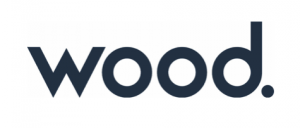 Submitted to:
Wood PLC


Submitted by:
Patrick McAllister
www.TURNSTILES.us, Inc.
November 2021
The team at TURNSTILES.us is honored to present our Turnstile Access Control Solutions to Wood PLC. Please find the selected equipment information listed below. We appreciate the opportunity to work with you.
Access Control Solutions for Wood PLC
EQUIPMENT

Main Construction Site Entrance
(1) EntraPASS Global Server Workstation Computer
(1) PAT6 Fiberglass Modular Turnstile Building
– Six Lanes and Guard Office
(6) AG-30 Full-Height Single Turnstiles
(12) HID Proximity Readers
(6) KT-2 Wireless Controllers
(1) Wireless Bridge
Building A and B
Each building will have:
(1) EntraPASS Workstation Computer
(2) HID Proximity Card Readers
(1) KT-2 Wireless Controller
(1) Wireless Bridge
Orientation Trailer (Hexion Office)
(1) EntraPASS Workstation Computer
(1) Fargo Photo ID Badging System w/Camera and Stand
(*) 1,000 HID Photo-ID Proximity Badges
(*) 250 Belt Clips
(*) 250 Lanyards
(4) HID Prox Readers
(2) KT-2 Wireless Controller
(1) Wireless Bridge
Mustering Station A and B
Each location will have:
(1) Solar Powered Portable Kiosk
(1) Solar LED Flood Light
(2) HID Prox Readers
(1) KT-2 Wireless Controller
(1) Microsoft Surface Pro – EntraPASS Go Workstations
(1) Wireless Bridge
Additional Items
(1) Cloud-Based EntraPASS – Redundancy Server License
** if your main computer goes down, this will kick in immediately **
(1) Pack of 10 EntraPASS Go Mobile License for EntraPASS
SERVICES
Engineering Drafting Programming
Provide AutoCAD Equipment Location Detail
Point-to-Point Schematics
Initial Factory Programming
Remote Desktop Assistance
Software Integration
Shipping and Crating
Modular Turnstile Building
Our exclusive Modular Turnstile Building Kits are easy-to-assemble, full-sized structures for housing access control equipment. Made of the toughest materials, they function as a turnstile shelter, security checkpoint, guardhouse, site management office, and time & attendance station. Roll-down doors are across from each other so as to form 'lanes'. Industrial Duty, Weather-resistant, and Vandal-resistant. The building ships in pre-fabricated panels broken down, saving money on freight costs.
The PAT6G Modular Building houses 6 full-height single turnstiles with 30″ passages and has a guard office in the center. The building has 12 roll-down doors, with 6 on each side, forming 6 pedestrian lanes. This unique product from TURNSTILES.us is an excellent solution to your site security needs – with value-engineered pricing. 
EntraPASS Global Edition Access Control
The EntraPASS Global Edition Workstation comes with Award-Winning EntraPASS Global Edition Security Management Software loaded onto a powerful All-in-One PC. 
It is pre-configured for a variety of security levels so other users can view and manage alarms, time zones, access control points, and reports.
Powerful features support remote live monitoring and reporting.
Additional Options and Licenses – including easy web and mobile apps – are available to expand the functionality of your access control system.
Print your own secure IDs with our ID Card Printer Package.
The Photo ID Badging Kit enables you to produce secure, personalized Access Control Badges in one single, seamless step. 
The direct-to-card printer and encoder also has an intuitive, user-focused graphical display, enabling efficient set-up, operation and maintenance of your technology investment. 
The ideal card printing solution for small businesses, schools, and local governments, this is the fastest printer in its class, allowing you to produce 50% more visually-rich, full-color credentials in the same amount of time.
We appreciate the opportunity to work with you on this project.