Description
The MTA Transit turnstile is a heavy-duty full-height turnstile that is extremely suitable to ensure outside perimeter security. This turnstile is constructed with curved arms for roomier passage space and is available in a tandem configuration to increase throughput.

The MTA Transit provides controlled entry either mechanically (no access control system/software, such as a pool gate where the passage would be used for only exiting and no entry), or electronically (with an access control system, card readers, fingerprint readers, etc for keeping track of who is on and off-site). It is constructed in the USA.
Certification of Test – MTA Transit
Correct vs. Incorrect Center Rotation
FEATURES
 The MTA Transit Turnstile is three wing type with a cage barrier. The barrier is equipped with curved steel tubes in the ceiling to cover the unpaid section. It is fabricated from stainless steel type 304 No. 4 finish and be easily converted from clockwise to counter-clockwise direction. The overall height of the wheel is 7 feet and the outer diameter is 5 feet – 6 inches.
A perforated curved stainless steel shield is provided to increase visual security. A U-shaped stainless steel channel is welded to the top of the overall diameter of the wheel.
The equipment is constructed using material and fabrication methods that assure maximum strength and durability in normal operation and which exhibit a high degree of resistance to vandalism and abuse.
All mechanical operating parts are housed in protective enclosures. The edges of all covers and posts are rounded and all surfaces shall be smooth and free of burs. • All joints and seams are sealed to prevent entry of water or other liquid into the turnstile equipment.
The MTA Transit Turnstile is durable and easily maintainable. Lubrication fittings for mechanical assemblies are easily accessible to maintenance personnel without disassembly of any parts.
The MTA Transit Turnstile is furnished with an emergency rotor release mechanism.
ADDITIONAL OPTIONS
A counter for the locking mechanism
Cold weather package
Hinged lid
Portable base
Electronically controlled both directions
Can be configured for 110v or 220v
Powder coating over galvanizing
Several powder coat color options (see color chart)
Custom passage widths
FINISH CHOICES
Powder coating over galvanizing
Several powder coat color options
INSTALLATION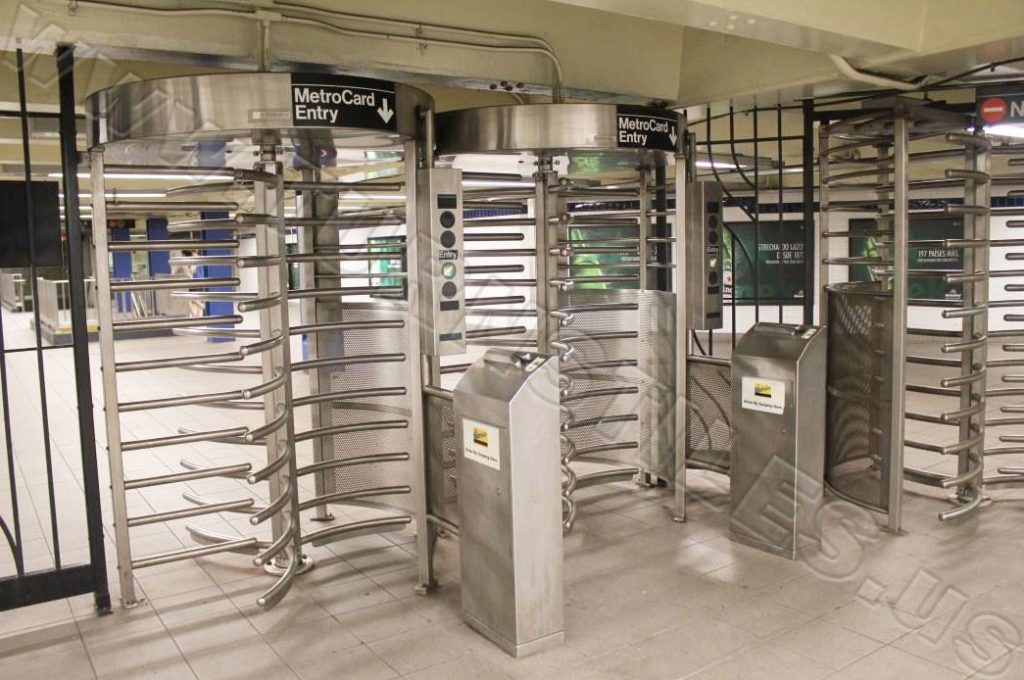 See more photos from this installation here.
Contact TURNSTILES.us for installation information.
See our turnstile installation portfolio here.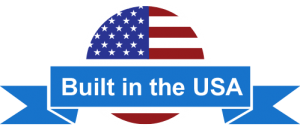 *Contact us for a freight quote.